Not sure what to buy someone on your Christmas list? Give them the gift of sleep (or, at least a sleep aid!) to help their family sleep better.
This year for our Holiday Gift Guide I want to focus on mom and dad. As you know Good Night Sleep Site has grown into a family sleep resource and helping all members of the family sleep better is our mission. I've rounded up a few of my favourite sleep-related gifts for your loved ones and I hope that one of them land under that Christmas tree for you this year. Even Santa himself will be ready for a nap when he gets a look at these items!
Wake-up Naturally and Say Good-bye to Your Alarm Clock
Sign Up For Our Newsletter
Philips HF3520 Wake-Up Light Coloured Sunrise Simulation, White
I recommend the Philips Wake-Up Light to many of my clients. This clinically proven light therapy system gradually increases in brightness allowing you to wake-up naturally and helping your body's natural rhythms synch to our 24-hour clock. What a treat to recieve!
Sleep in the Dark and Look Cool Doing It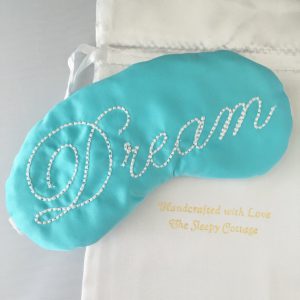 These stylish sleep mask's are a great way to help block out unwanted light while you are trying to fall asleep, especially when you are travelling over the holidays and sleeping in a new environment. Not everyone has black out blinds in their rooms, and these stylish sleep masks will help ensure you are still getting a good night of sleep.
Give Your Night Table an Audit and Include This
Color Me Calm: 100 Coloring Templates for Meditation and Relaxation
I've written about the benefits of colouring to help prepare you for bedtime before. I personally love to colour (with my own pencil crayons that the kids can't get at!) as a way to wind down and relieve some stress. There is a reason why the Colour Me To series is our favourite – more on that in 2016!
A Must for Your Favourite Traveller!

Satechi USB Portable Humidifier v.2.5 (Regular)
If you or a loved one travels frequently the Satechi portable humidifier is GENIUS! Comfort is paramount when setting up your bedroom to ensure better sleep, and a dry room won't help. This portable humidifier attaches to a water bottle and helps add humidity back into the air – whether you are at home, or travelling over the holidays. You can even use it on the plane!
For all my Menopausal Mama's – This is for You!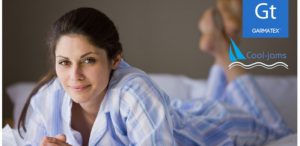 Not every night of sleep is perfect, and sometimes, we don't have much control over what our bodies are doing. Night sweats are common for women undergoing menopause and these Cool-Jams wicking pajamas will still keep you cool and comfortable no matter what the night may bring.
Create Your Sleep Sanctuary
At Home: Sarah Style
A comfortable, relaxing sleep space is crucial when trying to get more sleep. In 2016, I'll be once again encouraging everyone to review their bedroom and give it a sleep makeover. If you know someone who is in need of some design inspiration to do this, look no further than Sarah Richardson's book At Home: Sarah Style.
Allergy Suffers It's Time to Sleep Better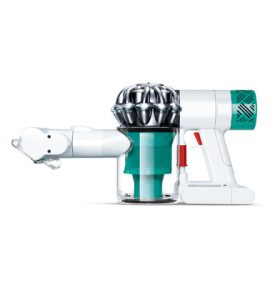 Your mattress is the most important piece of furniture that you own but when is the last time you vacuumed it? You probably never thought of doing it, right? Well I am here to tell you that living in your mattress are dust mites and the…ahem…feces of these dust mites can cause allergies and asthma to flare up. Dust mites feed off of your dead skin and making sure you regularly vacuum your mattress will prevent that many from co-sleeping with you. The Dyson v6 Mattress Vacuum has got you covered!
If your holiday wish list includes sleep (and I know many of them do!) I hope that this Sleep Gift Guide helps you and your loved ones find the gift you need to sleep better. A gift that keeps on giving – a lifetime of healthy sleep.
This is not a sponsored post but does contain affiliate links. The opinions are my own.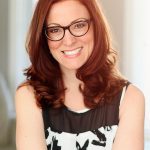 Alanna McGinn is a Certified Sleep Consultant and Founder of Good Night Sleep Site – a Global Pediatric and Family Sleep Team. She provides free child and family sleep support through her Facebook, Twitter, and Instagram. She invites you to join her sleep community as she works towards Good Night Sleep Site's mission of a healthier rested family unit. For more sleep tips please visit Good Night Sleep Site. Join our movement and #BringBackBedtime.