Our children are not the only culprits for disrupted sleep for exhausted parents. Do you frequently lie awake in bed long after your baby/child has fallen back to sleep? Does it take you a long time to fall asleep at bedtime even when you are exhausted? Sleep disturbances in parents of young children affect functioning in a variety of ways. Of particular concern however, is its role in mental health for new Moms.
Insomnia significantly increases the risk for new-onset depression and anxiety disorders, such as postpartum depression. Sleep disturbances are a common symptom of both anxiety and depression. For these reasons, it is important to address your own sleep challenges.
What can you do?
See your family doctor to discuss your concerns, particularly if you are experiencing irritability, low mood or anxiety (tension, sense of dread, racing or scary thoughts).
Nap/rest during the day
Aim to nap while your baby naps (there is a reason why other women suggest this!). If you are unable to nap, lie down and rest your eyes, listen to music or read – something that is soothing. In order to achieve this, you will likely have to lower your expectations of what you will accomplish around the home during the day. Remind yourself that your baby/child needs a well rested Mom, not a clean house!
Establish a sleep routine
We know how important sleep routines are for children but we often forget that they are helpful for us too. Establish a sleep routine that includes a nightly practice of deep relaxation activities such progressive muscle relaxation and meditation. You can find numerous resources on-line to guide you through these activities. Guided meditation CD's by Jon Kabat-Zinn are evidenced-based and easily accessible on-line.
If you are having difficulty falling or staying asleep, do not lie in bed longer than 15-20 minutes. In order for your brain to associate your bed with sleep, try not to lie in bed endlessly tossing and turning. Get up and do something soothing such as make a tea and read a book or magazine or do something boring or repetitive such as folding laundry. Avoid watching TV or going on-line, which is stimulating for the brain. Go back to bed when you feel sleepy.
Exercise
Aim for 20-30 minutes of moderate exercise (i.e. vigorous walking) 2-3 times per week.
If you are experiencing postpartum depression or anxiety (see below), aim for 5 hours of uninterrupted sleep between the hours of 12pm and 6am for 5 consecutive nights in order to benefit from restorative sleep. You should notice an improvement in your mood. You will need to ask for help from your partner or a family member who can get up with your baby/child during those nights. Consult with a lactation consultant if you are breastfeeding.
If you are experiencing symptoms of depression and anxiety, seek professional help through a mental health therapist to address it. Your sleep will improve when the depression/anxiety is treated.
Signs of Postpartum Depression:
• Are you feeling sad or depressed?
• Do you feel more irritable or angry with those around you?
• Are you having difficulty bonding with your baby?
• Do you feel anxious or panicky?
• Are you having problems with eating or sleeping?
• Are you having upsetting thoughts that you can't get out of your mind?
• Do you feel as if you are "out of control" or "going crazy"?
• Do you feel like you never should have become a mother?
• Are you worried that you might hurt your baby or yourself?
Any of these symptoms, and many more, could indicate that you have a form of perinatal mood or anxiety disorder, such as postpartum depression. See your family doctor if you have any of the above concerns.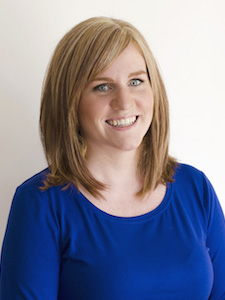 Sarah Patterson is a Register Social Worker and Psychotherapist with a private counselling practice in Burlington. The focus of her practice is supporting families with young children. She has a special interest in treating postpartum depression, parenting and supporting couples as they adjust to parenthood.
www.sarahpattersoncounselling.com
sarah@sarahpattersoncounselling.com
(905) 630-4727