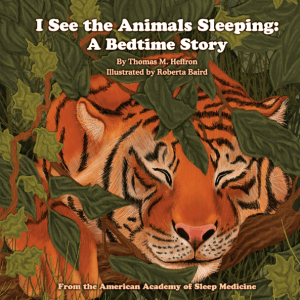 I See Animals Sleeping
The American Academy of Sleep Medicine (AASM) has made free sleep resources available to parents. You can now teach your children the importance of sleep through these interactive apps on your iPad, iPhone, Kindle Fire, or Android Device.
The apps are based on two educational children's books – I See the Animals Sleeping and The Animals Sleep. These interactive stories and activities use animals sleep patterns and environments as a way to help children make the connection towards healthy sleep and the sleep environment that they need. Sleep is important to animals and children too!
"It's important that children develop an understanding of why they have to go to sleep – because it will help them grow and play and feel better during the day – not just because their parents say so," said Shalini Paruthi, MD, spokesperson for the AASM. "The best method to teach children about a new topic is to start with something that interests them – in this case, we chose animals."
My recommendation is that the app is used during the day, as we have to remember using an electronic device during a soothing bedtime routine is best not to be used. The app includes a coloring book, puzzle and quiz games to make learning fun. The hardcover books are available to purchase through the AASM and can be included during your child's bedtime routine.
"Research has shown consistent bedtimes and bedtime routines encourage cognitive development," said M. Safwan Badr, MD, president of the AASM. "Educating children on necessary sleep health and establishing effective bedtime routines will help foster healthier lifestyles as they grow into adolescents and adults – reducing the epidemic of insufficient sleep in America."
Download the apps here: http://www.aasmnet.org/childrensapp.aspx
Order the hardcover books here: http://www.aasmnet.org/store/childrensbookset.aspx
Tips on reading the story at bedtime:
When you've read the title together try and make predictions about the story. Make sure your child is understanding the concept and open up discussion throughout the story. When you are done reading the book compare your previous predictions with what the book was actually about. Allow your child to make connections between the animals in the book and their sleep environment and habits and the sleep of your family. The following questions can be posed to the child for discussion.
Do you need sleep?  Why or why not?

How much sleep do you think you need?

How do you feel when you are tired?

How do you feel when you get a good night of sleep?

When do you usually sleep?

Do animals only sleep at night?

Are there other times, besides nighttime, that you fall asleep and why? (i.e. when the child is sick he/she might sleep during the day)

What was your favorite animal in the story and why?

Do you have any pets in your house?  Where, when and how they sleep?
These books are favourites of mine to include at bedtime because they really allow you to open up communication about the importance of sleep with your child. Starting these discussions is the first step in creating a healthy relationship with sleep and your whole family.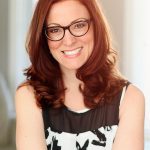 Alanna McGinn is a Certified Sleep Consultant and Founder of Good Night Sleep Site – a Global Pediatric and Family Sleep Team. She provides free child and family sleep support through her Facebook, Twitter, and Instagram. She invites you to join her sleep community as she works towards Good Night Sleep Site's mission of a healthier rested family unit. For more sleep tips please visit Good Night Sleep Site. Join our movement and #BringBackBedtime.