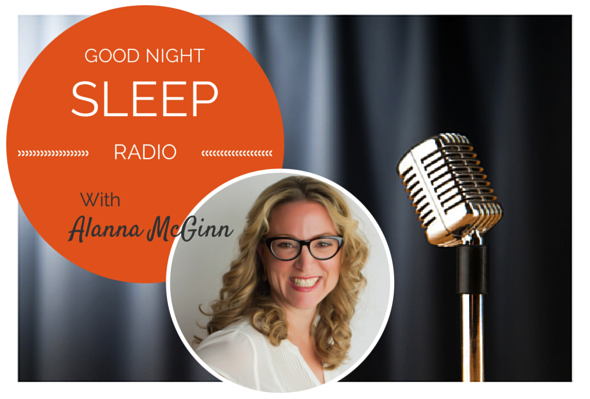 On this show Alanna discussed:
 – How to shift multiple night feeds to more daytime feeds for your 6 month old.
 – Can I place my 4 month old baby on their tummy to sleep?
 – When and how to do the 2 to 1 nap transition.
 – How to break associations for your 15 month old.
 – How to implement the basic sleep fundamentals for your 8 month old. How to tackle late bedtimes, incorporate a regular nap shcedule, and choose the method that works best for your family.
 – What to do when your 2 year old fights you at bedtime. How to set your boundaries and be consistent with your limits.
Subscribe to Good Night Sleep Radio here to be kept up-to-date on all upcoming podcasts.
Follow Alanna McGinn and Good Night Sleep Site on her Facebook page where she posts daily tips, sleep advice, and giveaways. Also get updates on Good Night's Daily Facebook Sleep Clinics and Sleep Radio Show.