I'll admit I'm not the mom that plays kids music. My kids have grown up with the latest top 40 or some good old fashion parental discretion rock and roll on Sirius. I know, I know, but let's be honest, long car rides with 3 kids can be tough enough!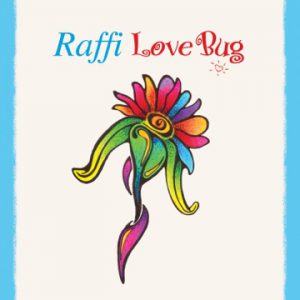 Sign Up For Our Newsletter
Raffi has always been the exception to the rule though. Songs like Bananaphone and Baby Beluga have always been playtime music staples in our home with the latter being a pretty consistent part of our bedtime routine. I was lucky enough to have a copy of his newest album – Love Bug – while we were at the cottage recently. I found that the songs were written for both the child and parent – yay! – and as a Beluga Grad I was able to sit down with my husband and listen to the entire album without feeling like we are listening to children's music, actually my husband's favourite song is Cool Down Reggae. It reminds him of our Jamaican honeymoon 🙂
The best part is my kids enjoyed it just the same. We played his CD every morning while having breakfast and getting ready. The range of ages at the cottage was 3 to 65 years old and we were all singing along in no time, grandparents included! You can't help but have title track Love Bug in your head all day. My personal favourites are Mama Loves It, which teaches your children to help with the chores – hey any extra help with that is great, while On Hockey Days proves to be the perfect car ride song on the way to those early morning hockey games.
It has been a long time since we've heard a new album from Raffi. Since his last album in 2002 he's founded the Centre for Child Honouring and written Lightweb Darkweb – a book teaching us 3 ways to reform social media with a focus on social media and our children. A great read as well and here's why I think so. His beliefs and thoughts on this subject are definitely heard in In The Real World and bonus track Turn This World Around.
Love Bug is available through Amazon and iTunes on July 15th and I know I'm not the only parent who is thrilled to experience new music from Raffi with my own children.
Love Bug became our family's cottage anthem and will continue to be throughout our summer. This Beluga Grad is enjoying introducing a new Raffi world to her children and I'm seeing some Love Bug Grads developing right before my eyes.