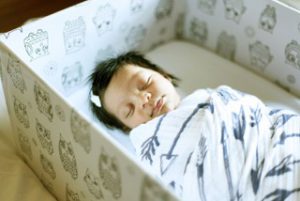 On August 29th The Baby Box Company will be officially launching their new baby box available in Ontario and you are invited to their launch party! It's time to Kick off the 145,000 unit Ontario Baby Box Co. program together!
Parents will be able to claim their FREE Baby Boxes at The Baby Box Company launch party. If you've registered or are thinking to register please note you do not have to attend the launch party to claim your free baby box. Baby Boxes can be picked up Monday-Friday at any of these participating centres.
*This is an ongoing program. If you are having a baby after this launch date you can still go to any of the centres with your Baby Box University certificate of completion to claim your Baby Box. Click here to find out how to receive this certificate.
First 20 moms to arrive at the event will receive free baby wrap carriers and sunshade umbrellas in addition to their Baby Box.
Hello Fresh is catering the event, which is sure to be a healthy and delicious way to kick off the week.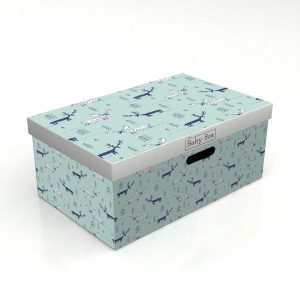 The Baby Box Co. program is changing lives and providing the best start for new parents. Beginning in Finland in 1938, this program has now been adapted throughout the world. The Baby Box Company's Founders Jennifer Clary and Michelle Vick have brought this tradition (one that has lowered Finland's infant mortality rate to one of the lowest in the world) to Canada as wonderful gift to new or expecting parents. Their mission is to continue this lifesaving practice by creating a portable safe sleep environment equipped with products that meet the applicable international safety guidelines and standards, including those from Health Canada.
"All materials from the ink on the exterior of the boxes to the glue used in their production are non-toxic and environmentally safe." – The Baby Box Co.
The Baby Box Co. is the only accredited supplier of tested, safe-certified Baby Boxes anywhere in the world.
Baby Box University is an educational platform created by Baby Box Co. in conjunction with medical experts from all over the world to ensure that expecting and new parents receive vital educational information in addition to their free Baby Box. It is parenting education and engagement that has been tied to improved healthcare outcomes in communities rather than simply distributing free goods, so Baby Box University is a company priority. Baby Box University also keeps you engaged with their community healthcare providers and educators beyond the newborn phase. When you register on Baby Box University you will receive free product offers and event invitations tied to educational achievements like watching videos about breastfeeding, postpartum healing, early childhood education and more, as well as gaining automatic entry into weekly BBU Bonus giveaways valued over $300.
This means that even parents who had a baby in Ontario before August 1, 2016 and cannot register for a Baby Box should still register here to be included in future local freebies that are age-appropriate for your child.
---
Want to go to the party? Here's the information you need to know.
When:
August 29th, 2016
Time:
10am-12pm
Where:
Four Villages
3446 Dundas Street West, Toronto
RSVP to their Facebook Event to stay reminded of this launch.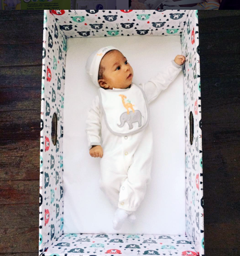 How to Register for Your Baby Box from The Baby Box Company?
You can get a free Baby Box by following these three steps once you follow the below link:
Click on this link to register with these steps.
*Ontario parents must take in the registration to receive your Baby Box.
What's Included in the Ontario Baby Boxes:
Baby Box itself (with mattress, waterproof cover, and 100% cotton sheet)
Pampers Wipes
Pampers Diapers
Vroom baby brain boosting activities courtesy of the Bezos Family Foundation
Baby body wash and shampoo
Cloth breast pads
Onesie
Teether
Parents Canada magazine
Hello Fresh voucher for three free plates
Good Night Sleep Site door hanger – We are so pleased to partner with this wonder initiative!
Diaper tote bag
---
Please note that The Baby Box Co is not the same program as the Baby Box Canada and are completely unaffiliated with this program. If you have signed up for a baby box and have not received one please check to make sure, which program you have signed up for. The Baby Box Company Ontario program is not launching until August 29th and no boxes would have shipped before then.