Good Night Sleep Site is proud to be partnering with Scholastic Canada so that we can bring you a fantastic selection of books for kids to read as part of your bedtime or nap time routine.  Our #BringBackBedtime initiative is all about building a quality bedtime routine for everyone in the family and to slow things down as our minds and bodies get ready for sleep.  Every few months we'll be sharing some great reads for kids, from babies all the way up to kindergarten kids.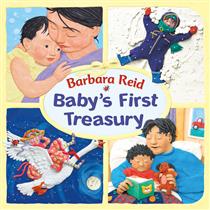 Barbara Reid (one of Canada's premier picture book author and illustrators) fans rejoice!  This book is a storybook collection of some of Barbara Reid's most popular board books. If you don't have any of her stories yet, this is the perfect way to start your collection.  Little ones love Barbara Reid stories and the vibrant Plasticine art that accompanies them.  This hardcover book includes four favourites:
Welcome, Baby
Read Me a Book
Sing a Song of Mother Goose
Zoe's Year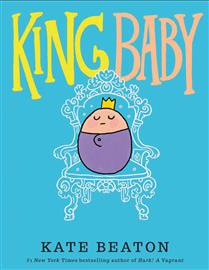 This is one of those books that will make both kids and parents smile. Parents will certainly chuckle over funny lines from the baby like "It is good to be King" and preschoolers and older kids will laugh at baby's view of the world. The book is written by Kate Beaton who also wrote the popular kids book The Princess and The Pony. Like her other stories, this book has a modern take on life that readers of all ages will appreciate.
Snuggling up together and reading before bed is beneficial to parents and kids.  If you are looking for more ideas on how to incorporate books into bedtime, we share some tips on how to start a children's book club at bedtime or how to start a bedtime bookclub with your partner. We'd love to hear what some of your favourite books for kids are, leave us a comment!