Not only is strong literacy is an essential skill that is important for children's success at school, but reading is an excellent option for creating a solid bedtime routine.  Good Night Sleep Site's #BringBackBedtime initiative recognizes the importance of turning off screens an hour before bed and looking to other sleep healthy activities before sleep like cuddling up and reading.  Family Literacy Day reminds us all to pick up a good book and get reading!
Our partnership with Scholastic Canada is a great fit with #BringBackBedtime and so we're sharing two of their great new book picks in support of Family Literacy Day.  Both books happen to also be about love and cuddles which makes them perfect for Valentine's Day too.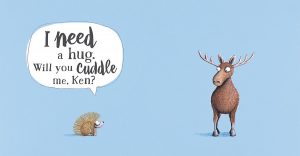 Who doesn't just need a hug sometimes?  This adorable porcupine is having a hard time finding a hug as her prickly quills are scaring everyone away.  But not to worry, the right person always seems to be there just when you need them.  This book is also available in French.
This book is not only appropriate for Valentine's Day but would make a sweet edition to a little one's Easter basket too! This is the type of book that you will read over and over at bedtime and your little one will quickly memorize the words and look forward to hearing you read it night after night.  The signature message in this book is all about love and the affirmation of how special your little one is.  They will not only love the story but have fun with the soft and cuddly bunny ears that come as part of the book.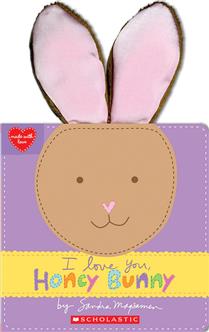 For more books that we love for bedtime, read our past blog posts about other great picks from Scholastic Canada. On January 27th, make sure you build in some extra time at bedtime to enjoy the magic, wonder and memories that reading books together can provide.  Happy reading!
---
Good Night Sleep Site is a Global Pediatric and Family Sleep Team. You can connect with us for free child and family sleep support through Facebook, Twitter, and Instagram. Join our sleep community as we work towards Good Night Sleep Site's mission of a healthier rested family unit. For more sleep tips, subscribe to our newsletter and visit Good Night Sleep Site.