Easter is just around the corner and hopefully so is the warmer weather and longer doses of that golden sunshine. If you looking for some Easter basket gift ideas for your toddler or young child, we have some options that they will not only love, but would be great additions to any quiet time, nap time or bedtime routine.
We've certainly said this before – we love a good sleep routine! Part of building a successful routine that supports quality sleep includes incorporating activities and steps to wind down, be calm and get our bodies ready for sleep. This step is very important for toddler and young children as they are often so busy learning, exploring and growing during the day.
We always include a book as part of the Easter baskets in our home and so today we are sharing some fantastic new books from Scholastic Canada.
Easter Basket Gift Ideas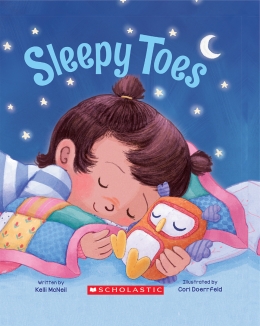 This adorable book is perfect to cuddle up and read together. The author takes readers through a wind down routine that helps even the busiest toddlers start to settle down.  This book is filled with soothing mindful language that will captivate kids and encourage them to embrace feeling tired and being ready for bed.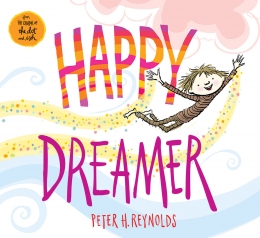 Happy Dreamer by Peter H. Reynolds
We just love this book!  Available March 28, 2017 this is such a great read for kids of all ages.  The book encourages them to use their imaginations, embrace their creativity and find the time to be still and dream. This colourful and empowering book reminds readers that their dreams matter and encourages them to tap into their most creative inner selves, and to never ever forget to dream big! The book has a wonderful fold out spread listing dozens of types of dreamers – its a great visual for kids.
In our fast paced world, the time to sit and dream can be forgotten and so we really loved the message that this book expresses.  This is a fantastic gift option for kids of all ages and the message will resonate with just about anyone, from 0-99!
In addition to adding one or two great new books to Easter baskets, other Easter basket gift ideas that can be incorporated into quiet time or used to help kids wind down before sleep are:
A colouring book and crayons or markers
Sticker or activity books
Puzzles
Blocks or magnetic tiles
Figurines – animals or dinosaurs are great options
So while you are stocking up on that delicious Easter chocolate (hello, mini eggs!), add in some of our Easter basket gift ideas that will help your little ones wind down for sleep after all the holiday excitement.
---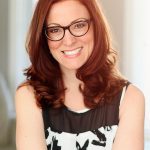 Alanna McGinn is a Certified Sleep Consultant and Founder of Good Night Sleep Site – a Global Pediatric and Family Sleep Team. She provides free child and family sleep support through Facebook, Twitter, and Instagram. She invites you to join her sleep community as she works towards Good Night Sleep Site's mission of a healthier rested family unit. For more sleep tips, subscribe to our newsletter and visit Good Night Sleep Site.