[separator top="20″ bottom="0″ style="shadow"]
[fullwidth backgroundcolor="" backgroundimage="" backgroundrepeat="no-repeat" backgroundposition="top left" backgroundattachment="scroll" bordersize="1px" bordercolor="#f6f6f6″ paddingTop="0px" paddingBottom="0px"]
[one_half last="no"]
Baby & Toddler Sleep
[/one_half]
[one_half last="yes"]
Adult Sleep
[/one_half]
[one_half last="no"]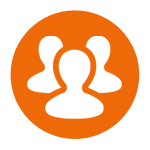 Corporate Sleep Wellness Workshops
[/one_half]
[one_half last="yes"]
Why Hire a Sleep Consultant
[/one_half]
---
[testimonials_slider]
---
[fullwidth backgroundcolor="#ffffff" backgroundimage="" backgroundrepeat="no-repeat" backgroundposition="left top" backgroundattachment="scroll" bordersize="0px" bordercolor="#ffffff" paddingTop="20px" paddingBottom="0px"]
[one_half last="no"]
Baby Sleep
[recent_posts layout="thumbnails-on-side" columns="1″ number_posts="1″ cat_slug="babysleep" exclude_cats="" thumbnail="yes" title="yes" meta="no" excerpt="yes" excerpt_words="35″ strip_html="yes" animation_type="0″ animation_direction="down" animation_speed="0.1″][/recent_posts][/one_half]
[one_half last="yes"]
Toddler Sleep
[recent_posts layout="thumbnails-on-side" columns="1″ number_posts="1″ cat_slug="toddler-sleep" exclude_cats="" thumbnail="yes" title="yes" meta="no" excerpt="yes" excerpt_words="35″ strip_html="yes" animation_type="0″ animation_direction="down" animation_speed="0.1″][/recent_posts][/one_half]
[/fullwidth]
[separator top="-80″ bottom="-90″ style="none"]
[fullwidth backgroundcolor="#ffffff" backgroundimage="" backgroundrepeat="no-repeat" backgroundposition="left top" backgroundattachment="scroll" bordersize="0px" bordercolor="#ffffff" paddingTop="0px" paddingBottom="0px"]
[one_half last="no"]
Family Sleep
[recent_posts layout="thumbnails-on-side" columns="1″ number_posts="1″ cat_slug="familysleep" exclude_cats="" thumbnail="yes" title="yes" meta="no" excerpt="yes" excerpt_words="35″ strip_html="yes" animation_type="0″ animation_direction="down" animation_speed="0.1″][/recent_posts][/one_half]
[one_half last="yes"]
Resources
[recent_posts layout="thumbnails-on-side" columns="1″ number_posts="1″ cat_slug="resources-blog" exclude_cats="" thumbnail="yes" title="yes" meta="no" excerpt="yes" excerpt_words="35″ strip_html="yes" animation_type="0″ animation_direction="down" animation_speed="0.1″][/recent_posts][/one_half]
[/fullwidth]
[separator top="0″ bottom="40″ style="shadow"]
[fullwidth backgroundcolor="#ffffff" backgroundimage="" backgroundrepeat="no-repeat" backgroundposition="left top" backgroundattachment="scroll" bordersize="0px" bordercolor="#ffffff" paddingTop="0px" paddingBottom="0px"]

Join the movement towards family connection and better sleep. Because a good night's sleep starts at bedtime.
[/fullwidth]
[separator top="20″ bottom="0″ style="shadow"]
[fullwidth backgroundcolor="" backgroundimage="" backgroundrepeat="no-repeat" backgroundposition="top left" backgroundattachment="scroll" bordersize="0px" bordercolor="#f6f6f6″ paddingTop="0px" paddingBottom="0px"]
Welcome to Good Night Sleep Site
Are you exhausted from lack of sleep & wondering what a sleep consultant can do for your family?
Perhaps you are exhausted from sleep due to a new baby in the house or a toddler that is having trouble sleeping through the night. Have you been suffering from your own sleep issues and wondering how to sleep again? It is time to speak with a Good Night Sleep Site sleep consultant and learn some effective sleep training tips to get you and your family into healthier sleep habits. Our sleep consultants work with your family values, beliefs, and individual concerns to bring about longer naps and deeper sleeps through the night resulting in a happier and healthier family unit.
Good Night Sleep Site® is a family and pediatric sleep consultant practice. Your personal certified Good Night Sleep Site sleep consultant will provide you with emotional and educational support in order to help your baby, child, and yourself with your family's sleep needs. Our philosophy is simple. There are many sleep program options and specific sleep training method approaches to choose from in designing an effective sleep training plan. We don't choose one over another. Your Good Night Sleep Site sleep consultant will choose the right sleep training plan to fit your individual family's needs.
Our certified sleep consultants work with you to create your sleep plan and customizing proper sleep hygiene for your baby, child, and family.
Our sleep consultants help your family learn great sleep habits that last a lifetime.
Our goal, as a sleep consultant, is to work with you and set up a sleep plan that you are comfortable with to help your baby or child become a GREAT sleeper in a way that suits your family values.
Global Sleep Consultant Network
Our global certified sleep consultant network is dedicated to helping the world sleep easier and better. We find what works for you and your family and build on that. The nightmare of sleepless nights is over, and a new day has dawned! Whether you are a first time parent, a been-there-done-that parent, or a parent of multiples, you and your child are about to start a wonderful sleep journey and we can't wait to join you!
[/fullwidth]