Do I Need to Hire a Sleep Consultant?
Wondering if it's time to hire a sleep consultant? If you have been looking at sleep information on the internet, in books, or in speaking to others,  you know that there is a lot of conflicting advice out there on how to sleep. We at Good Night Sleep Site believe that a good sleep consultant helps families sift through information about the biology of sleep and sleep hygiene to find what will work best for them and their family. What could be better when you are sleep deprived and confused than to have your own personal sleep educator walk you through the entire process? Our consultants provide a detailed customized sleep plan and comprehensive support throughout the period they work with each family.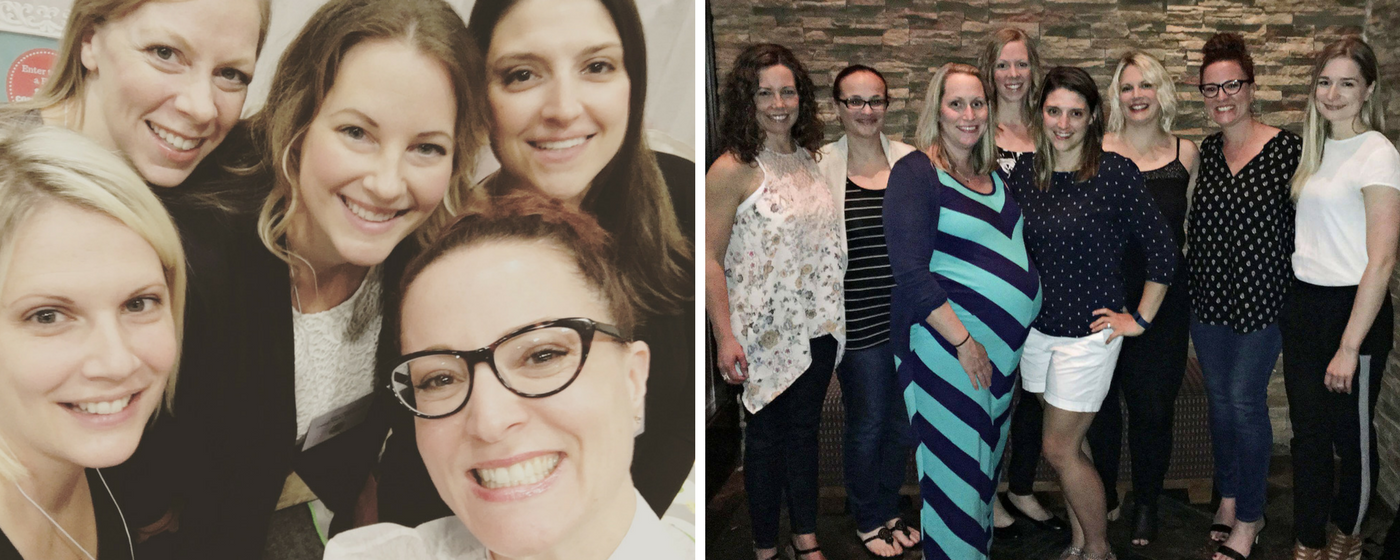 Click here for more information about our infant and child consultations and the Good Night Sleep Site process.
How Does the Good Night Sleep Site® Process Work?
We know that each family member is an individual and different families have different values and dynamics. We don't just work with one method or with one parenting philosophy. We work with families to develop their own plan within the science of sleep and with methods that have been proven to work. Whether we are helping you learn how to sleep again or your child sleep better, we provide a detailed step-by-step plan with above and beyond support. As your child becomes better rested their sleep needs change. As your sleep consultant we continue to educate parents about these changes and our support and guidance gives you the confidence to become your own family's sleep expert.
We can't and won't guarantee how many nights it will take for you or your child to be sleeping better. How can we? Our sleep support and education isn't a sales pitch. Every child is different and so is the approach that each family takes. We can guarantee though that through our support and education your child will sleep through the night and take proper consolidated naps.
Are you ready to learn how to sleep better? Check out our Adult Sleep Consultations.
Why Should I Hire a Good Night Sleep Site® Consultant?
At Good Night Sleep Site® we hold ourselves to the standards of the International Association of Child Sleep Consultants of which our Founder, Alanna McGinn, is a Director. We believe that it is the Association that upholds the most rigorous industry standards. For example, following their guidelines on education, all of our consultants have graduated from The Family Sleep Institute, an extensive 6-month certification program consisting of over 250+ hours of training that is recognized as one of the few in depth and extensive certifications in the Sleep Consulting industry. To maintain our certification we are required to undertake further education courses which allow us to be up to date and to explore different areas that help us support our Good Night families.
Curious about our training? Ask us! We'd be happy to share our training and education with you. We'd do the same if we were hiring a sleep consultant.
Have we mentioned the amazing team of consultants we have? There is a benefit to having many consultants under the same 'roof'. We are a closely-knit team and we draw on each other's skills and experiences. Each of our certified consultants are trained Good Night Sleep Educators under Founder Alanna McGinn – world-renowned Sleep Educator and faculty member of the Family Sleep Institute. We are very proud of our level of training and experience, and that information is readily available.
Are you going to push the "cry it out" method on me?
If I could change one thing about what I do, I would change the term "sleep training". When people hear about sleep training or that you're a sleep consultant they automatically think they will be forced to let their child cry. As your sleep coach, my mission is to find the right method of sleep plan that suits your family and situation. Sleep training does not just mean CIO. You will be led through Good Night Sleep Sites 4 key sleep tools and with the method being only one of the tools. Often when we tweak the sleep environment, adjust schedules and routines, we can eliminate some of the crying you may be dreading to hear. Once methods are discussed our job is never to convince a parent to apply a method they don't agree with but to educate them on each choice they make so that they are comfortable and confident in doing so.
Babies can't communicate their complaints like we can in regards to change. Who likes change? When a child is crying it out, more times than not it's because they are fighting the change that the parent is implementing. I can't promise you no crying. No matter which step you take, whether it be a direct or more gradual route you will likely be changing how you respond to your child when they wake throughout the night or after a short nap. I can promise you that we will work with you in developing a plan that you are comfortable with and ready to do. We will offer you the guidance and support you need to make it through the process.
If you have any concerns or questions about this particular subject then please contact us. We will gladly answer any questions and show you how we can develop the proper sleep plan for you and your family.
What makes you different from other sleep consultants?
At Good Night Sleep Site, we not only draw on our own extensive experience, but we have also studied industry research and approved methods. There is more to becoming a sleep consultant than reading a few books, training your own children, or taking a quick weekend course. Our industry knowledge combined with our natural skills offer you a service that is covered on all sides. We don't offer one standard method. Our support and guidance is 100% customized to your situation and comfort level. We pride ourselves in the support offered to our clients during and after plans have started. You won't be given your sleep plan and then never hear from us again. All of our packages provide enough "after" support for any questions or new issues that come up. We take the fact that you put your trust in us and Good Night Sleep Site very seriously. We treat every client with the utmost respect and diligence and welcome them into the Good Night family with open arms.
Why should I "pay" for sleep advice?
If you have found our site or were referred to us, you have reached your limit. Maybe you don't know where to start, advice you have been offered in the past hasn't worked, or you just need someone to guide you and stand beside you through the journey. Our plans are simple and easy to follow, one that any sleep-deprived parent can understand but they are only 10% of your sleep training journey. The support and guidance we offer you is why you are going to be successful. This is what is going to keep you consistent with your sleep training plan and accountable for every step you take. No book or advice from your mommy group will give you that. Look at it as an investment in your child's sleep habits. We will help you develop positive sleep habits for your child – ones that they will keep forever.
I need your service! Where do I start?
That's great! We look forward to working with you! Let me help you get started. Once you have chosen and purchased a package, here is what you should expect:
Your Good Night Sleep Consultant will email you your consultation date and our Sleep Questionnaire for you to fill out to get things started. Our questionnaire includes information and history of your child's sleep issues, your overall sleep goals and what you expect from your Good Night consultant.
During our 60-minute phone consultation, we will discuss in detail the sleep issues you have been facing and ask specific questions, listening and analyzing your sleep issues. Your 100% customized Good Night Sleep Plan, one that you will feel comfortable using and that matches your parenting philosophy and baby's temperament, will be discussed at this point and we will explain it to you so that you feel confident and knowledgeable about implementing it. You will hang up with a sleep plan that you can implement right away and have the support that will help you succeed in obtaining healthy sleep for your entire family. A small investment in your families sleep health.
What's included in our one and two-week package information is available for you to read so that you can make the best-informed decision for your family. You can also connect with a Good Night Consultant for a complimentary 15-minute consultation where we can explain our services and packages and hear more about your sleep struggles.
The most important thing for you to understand about working with a Good Night Consultant is our ongoing support during your package time. Our sleep support if offered to you through follow-up calls, emails, and communication through our daily online sleep log. Our clients LOVE our sleep log. Many say it's like having our consultants right there in the room with them throughout the entire process. Our follow up support and daily log monitoring is going to help you in so many ways. This is what's going to keep you consistent with the plan and accountable for each step you take, which is so important in the success of the plan. It's also going to allow us to answer any questions you have along the way, making sure you are staying on the right track, and guaranteeing that this is the right plan for you and your family. This one-on-one support is a crucial step in succeeding all your sleep goals. We go above and beyond offering support to our moms and dads. That is an aspect of Good Night Sleep Site we take very seriously and one we pride ourselves in.
Now these support features are not offered in our DIY sleep programs and only offered in our one-on-one sleep consultation programs.
Please note that Good Night Sleep Site will make all long-distance calls. If you are international and long distance, it will not cost you anything. We will call you. 
Do you work internationally? Are payments secure?
We absolutely work internationally! We have helped parents and their children from around the world. We place all long distance calls on our end. Our payment service is offered through PayPal. Payments and credit card information are secure with PayPal and not stored on our system. PayPal handles all currency conversions and offers conversion rates that are competitive with those of other consumer services. You DO NOT need a PayPal account to make a purchase through PayPal. PayPal will always provide information on transactions that include a currency conversion before you complete your transaction. For more information, please visit PayPal's Multiple Currencies.
Do you deal with multiples?
Do I! I deal with multiples on a daily basis. My youngest are twins! I was thrilled when I found out we were having twins and truly terrified when I thought about the sleepless nights that lay ahead. How was I going to handle two babies at once in the middle of the night?! Well my little ones were sleeping through the night at 3 months, and I'm pleased to say they can nap with the best of them. So YES, I can help you with your multiples. I have first-hand experience while also guiding many multiple moms I've met along the way. Dealing with one non-sleeper is tough enough. Dealing with two can be impossible at times – I UNDERSTAND. You will sleep again – trust me!
Please note there are no extra costs per packages when dealing with multiples, only with siblings.
Am I ready for this?
The one thing we tell all parents is that we will be here to educate you and support you. We will put you on the right path with the right plan, but you have to do the hard part. You have to implement the plan and stick with it. We won't guarantee time frames – every baby is different with different personalities and temperament – but we can guarantee two things. If you aren't serious about solving your sleep issues and aren't consistent in the method and routine we choose together, it won't work – 100% guaranteed. If you are willing and dedicated to stop this no-sleep cycle with you and your child and will be 100% consistent until your sleep issues are resolved, then your child will be "sleeping like a baby" before you know it. We can guarantee you that!
If you want to talk to a Good Night Sleep Site® consultant to see if working with us is right for you, book your complimentary 15 minute consultation here.
Certified Sleep Consultants, Good Night Sleep Educators, and members of the IACSC. Follow our free child and family sleep support through Facebook, Twitter, and Instagram. Join our sleep community as we work toward Good Night Sleep Site's mission of a healthier rested family unit. For more sleep tips please visit Good Night Sleep Site.