This Baby Loves Sleep Signature Program
…for babies four months to one year
Our 6-week online baby sleep training signature program, led by Alanna McGinn, will provide you with all the information and support you need to:
Create a safe and consistent sleep environment
Teach your baby to self-soothe and fall asleep on their own without being bounced, rocked or fed
Establish an age-appropriate sleep schedule
Reduce or eliminate night feeds
Once you have placed your order, within 24 hours we will be in touch with your link to your online sleep training membership login so you can get started.
Lifetime access to Good Night Sleep Site's online sleep membership portal
Six sleep modules covering all our Good Night sleep tools
4 audio lessons taught by our founder and lead expert Alanna McGinn
A 90+ page Good Night Baby Sleep Guide that's easy to follow and implement and takes all the guesswork out of sleep training
All the info, education and resources you need to become your baby's sleep expert
Access to our closed and private Facebook group for the duration of the program
Two live coaching/Q&A calls per week
Daily answers to questions and troubleshooting help from the Good Night Sleep Site team via the Facebook group
Support and solidarity from parents at the same stage as you
The option to purchase a 1-hour additional one-on-one support call if desired/required
Lifetime access to added resources and information even after your duration of the program
PLUS four exciting bonuses: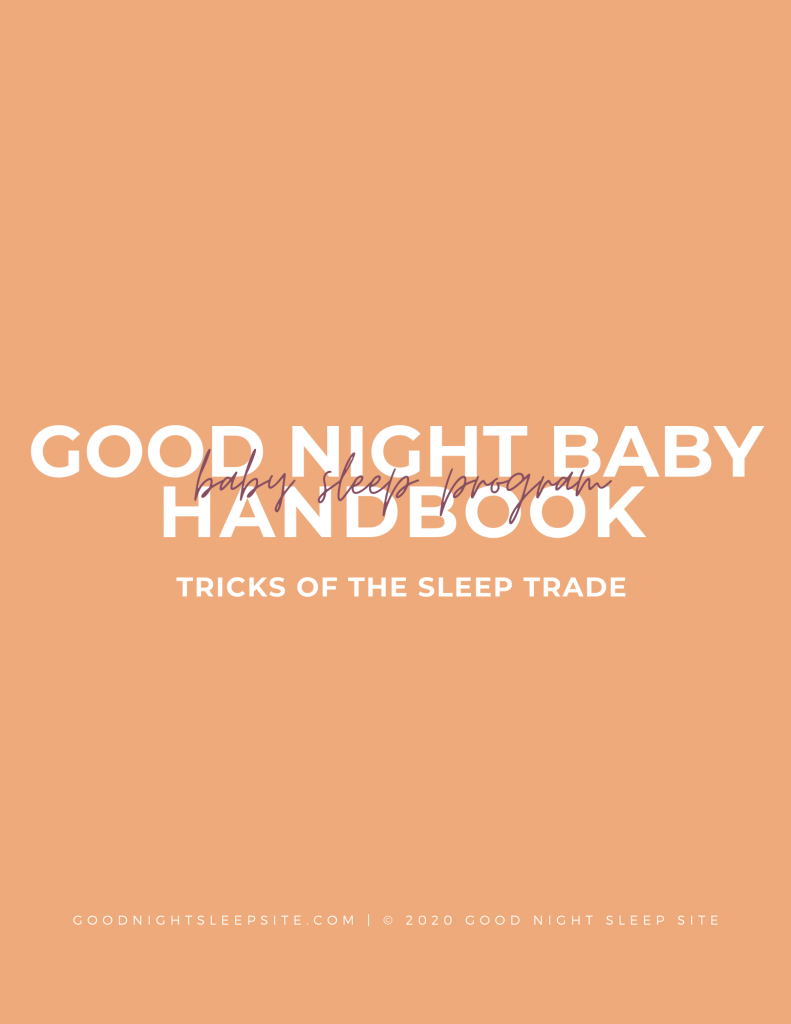 Good Night Sleep Site Handbook (to help you troubleshoot every sleep issue you might face between now and pre-school!)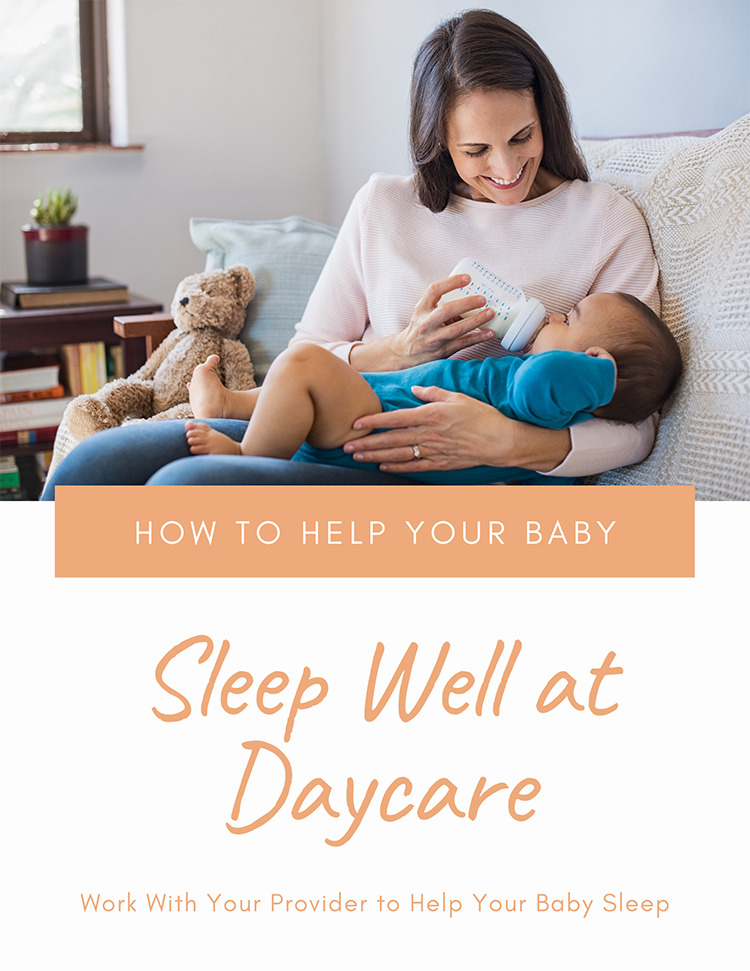 How to Help Your Child Sleep Better at Daycare Guide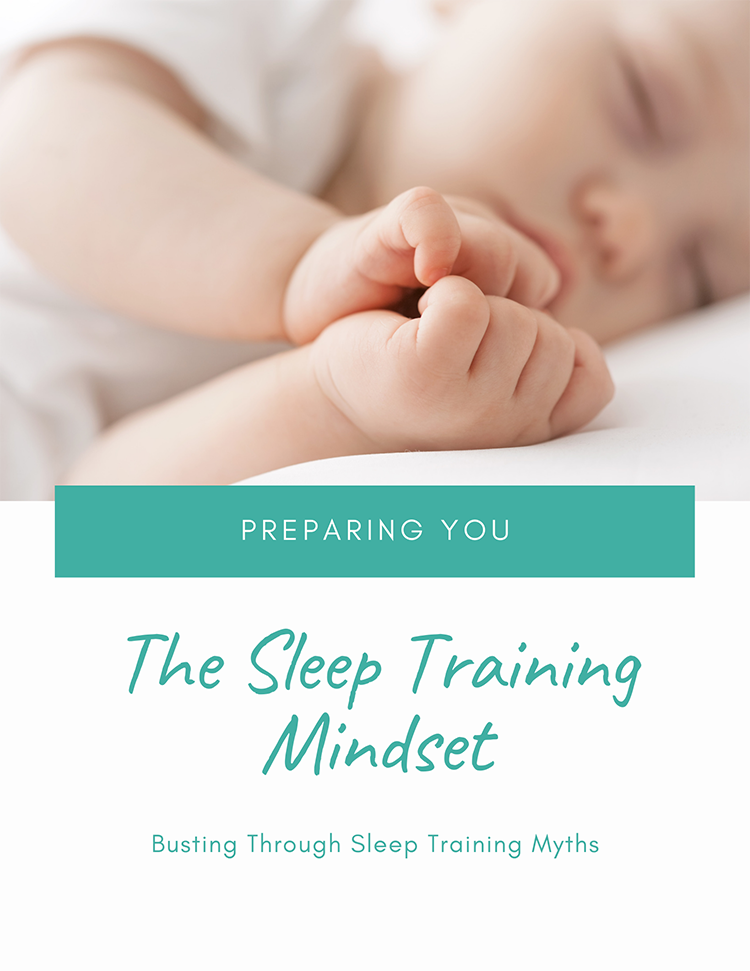 The Sleep Training Mindset – Busting Through Sleep Training Myths Guide
**with sleep tracker and nap/night sleep chart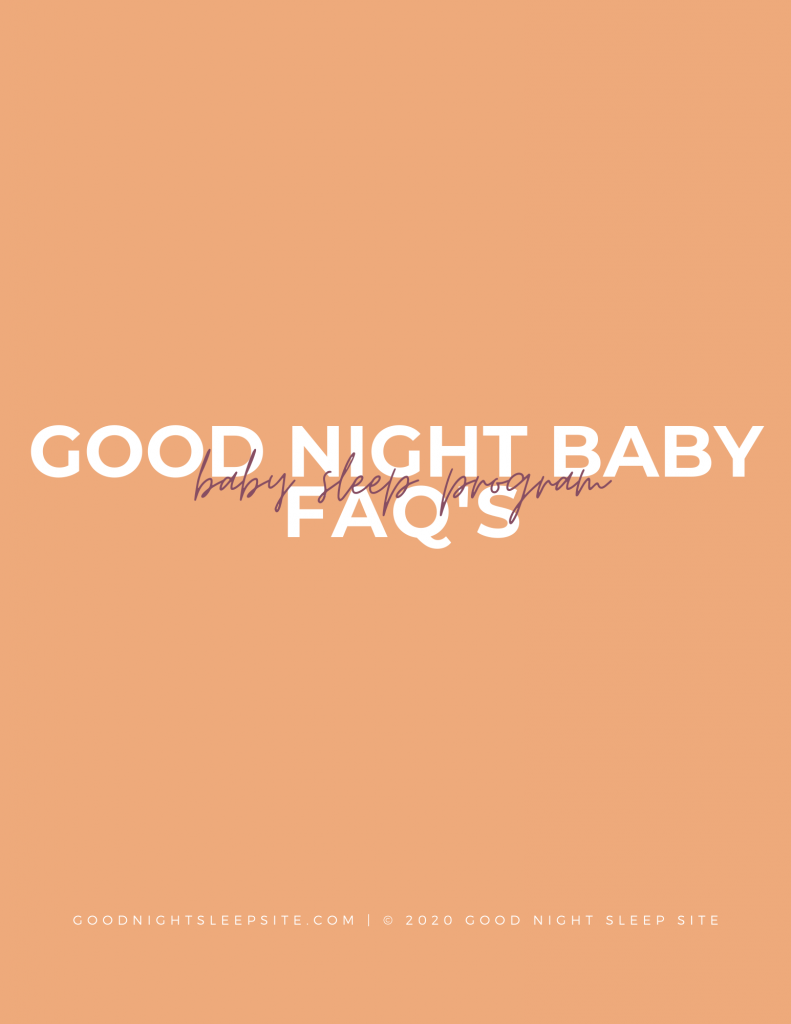 Comprehensive sleep FAQ reference guide
Online Baby Sleep Course Curriculum
Healthy Sleep 101
Components of healthy sleep
Goals of sleep training
How to Prepare
When should you start sleep training?
Are you ready?
Start with a great sleep environment
Lesson 1: Setting Up Your Baby's Perfect Sleep Environment
Create a safe sleep environment
Room Sharing vs. Bed Sharing
Create a conducive sleep environment
Create a consistent sleep environment
Where should baby nap?
Approved nap areas
Not recommended nap areas
How to wean from the SNOO
Lesson 2: Your Baby's Age Appropriate Sleep Schedule
How to be respectful of biological sleep rhythms and early bedtimes
Let's rethink self-soothing
Teach them ABLE
Naps how-tos and sleep schedules 4-8 months
Printable 4-6-month sleep schedules
Naps how-tos and sleep schedules 8-12 months
Printable 6-12-month sleep schedules
How many naps should your baby have?
How to turn your baby's catnaps into long consolidated stretches.
Your baby and night feeds
Lesson 3: Your Baby's Bedtime Routine
How to create the perfect soothing and attachment filled bedtime routine for you and your baby.
The morning routine
The soother – pro's and con's
How to eliminate the soother
Lesson 4: Choosing the Right Sleep Training Method for Your Family
Choosing the right sleep training method for your family
Our good night approved sleep training methods
The real skinny on all the crying.
What is Self-Soothing and Can My Baby Do it?
3 Good Night Sleep Training Methods that will work for your family.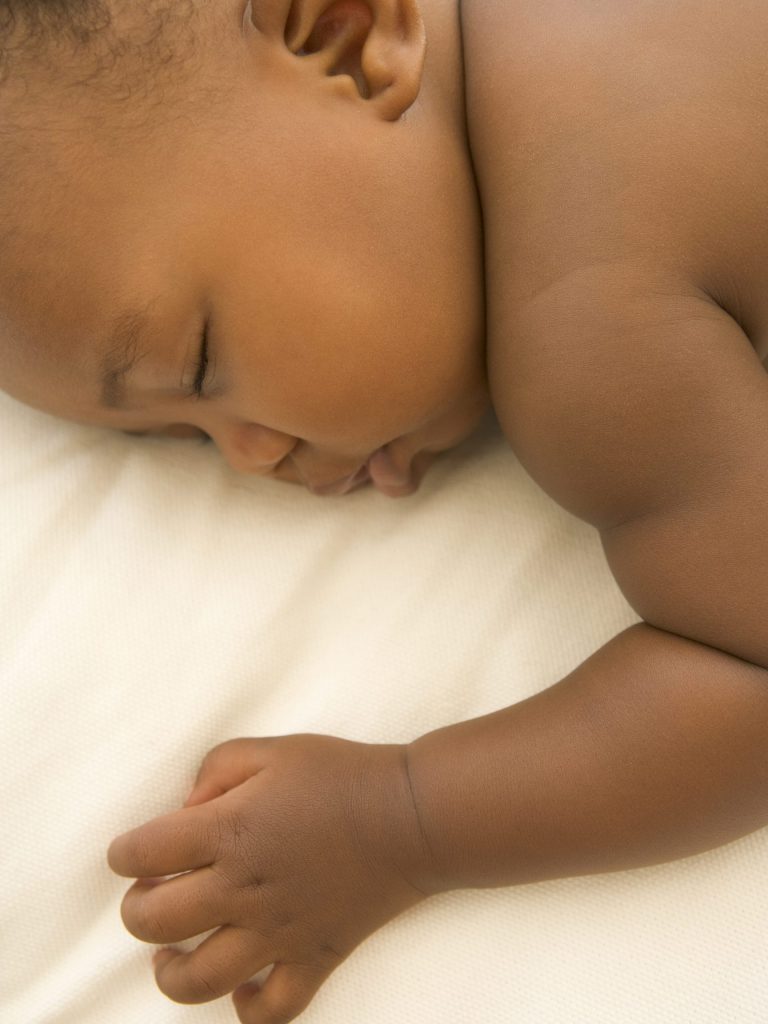 Note: This is a self-led baby sleep program and you will not be working one-on-one with a Good Night Sleep Site consultant. If you feel you need one-on-one support at any time throughout the process you can book a one-hour consultation with a Good Night Sleep Site consultant for an additional cost.
If at any time you feel you require some one-on-one support, you'll have the option of booking a 1-hour support call with one of our team members for an additional charge. We'll answer your questions, provide support and help troubleshoot any challenges so that you can stay motivated and on-track. This extra 1-hour support call is only available to Sleep DIY and Sleep Signature Clients.
I read all the sleep training books, but found it challenging to put into practice what I had learned in theory. My husband and I were also disagreeing on the right approach to take with each of our two children (problem sleepers, both of them). Enter Alanna, a neutral third party who provided us with extremely practical suggestions and easy-to-follow techniques. My first was sleeping through the night in 4 days, my second managed it in a week. Thank you Alanna, for the gift of sleep (and a happy marriage, to boot!).
Kristin
San Francisco, CA, United States
More Baby Sleep Program Options