Good Night Sleep Site takes special care to understand the needs of each of our clients to create a custom Sleep Plan for their family. We are so fortunate to work with some amazing parents and their children, and we are proud to share their stories.
"It was truly life changing."
"Our son has a better quality of life because of Good Night's program."
A note from Alanna, founder and senior sleep consultant: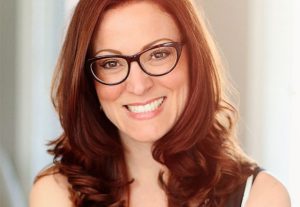 "When we begin working together you are welcomed into the Good Night family with open arms. I respect and value that you have chosen Good Night Sleep Site to share in this experience with you and look forward to guiding you through this process. There is a reason that many clients have become friends to Good Night and have shared their experiences with you. Please take a moment to read their words. These testimonials mean the world to us."

Laura was the top of the class knowledgable, the captain cheerleader, and always got back to us in a light speed matter in our save-our-soul-sleep week with our child! Highly recommended this company for so many reasons. I can't wait to help other people who I hear are struggling too. Now I will enjoy a quiet cuppa in the morning while my child sleeps 12 hours, really like a baby! Thanks again Laura.
Laura was amazing! I was very nervous and she was kind and understanding and with me every step of the way. I felt supported and encouraged during a challenging time.
My husband and I had come to a point where our son was waking up every couple of hours or so throughout the night. My husband and I both work full time, so waking up that often was not ideal. I had found myself a wreck every morning and not able to function effectively at work. I had tried several sleep training solutions – sleep sense as well as no cry sleep solution (I just couldn't let my baby cry long per the sleep sense guide so I went to the no cry solution which seemed to have made matters worse!). I was desperate. I contacted Laura, discussed our scenario and she provided us with a plan. We implemented it and already we saw a difference. I know I sound so cliche but it's true. Our son has been able to now put himself to sleep, he takes the two scheduled naps and sleeps through the night. His night sleep isn't perfect yet – and we have a couple of medical issues were having to work around, but we're trying to fix it night by night and we are gradually improving.

The reason I believe going with a sleep consultant vs trying to implement solutions through reading is that Laura was able to give us a precise plan to follow which worked. It wasn't just theory which is what I think all the books were. The way she guided us and all the support she provided us throughout was also key. She gave us a lot of strength to get through this challenging process for parents – especially first time parents.

We are really appreciative of the skills my son had learned through this experience and definitely recommend any parent that wants sleep to go with a sleep consultant, especially with Laura.
Laura is my heroine! I'm a second-time mom, thought I had this whole sleep/ baby schedule thing down pat. And NO. Baby 2 suddenly stopped sleeping through the night at 7 months and I was doing every crazy thing possible to "cope" … all of which I knew were not helping anyone. Laura sorted me out with the right advice to get me back on track. Fast forward less than a week , and baby is now sleeping through the night again, I feel human again and my entire family is all the better for it! Would I recommend Laura? Absolutely 100%!
Laura was so fantastic! She helped us through all of our questions and supported us when we needed the most. Fantastic experience with Laura and we can't believe a week is already over! Thanks again 🙂
Laura is the best. I'd spent months trying to get my 11-month-old to sleep well on his own, yet somehow found myself holding him to nap and co-sleeping every night (even then no one was getting the kind of sleep they needed).

I was overwhelmed by all the contradicting advice I read in books or learned from family/friends. I was at a loss, returning to work was just around the corner and our sleeping situation was not sustainable.

Laura gave me the tools and, most importantly, the support to get him sleeping soundly on his own and getting me hours of time back in my life. And sleep. Glorious sleep was back. I hadn't slept more than 4 hours in a row in 11 months.

I didn't think it would be possible to make it happen, but after two weeks, he's sleeping and napping like a pro. I very much recommend working with Laura. She's so easy to work with. My only regret is that I didn't reach out sooner.