Corporate Wellbeing Programs
Increase productivity and sales and lower costs by focusing on your employees health and wellness through our corporate wellbeing programs.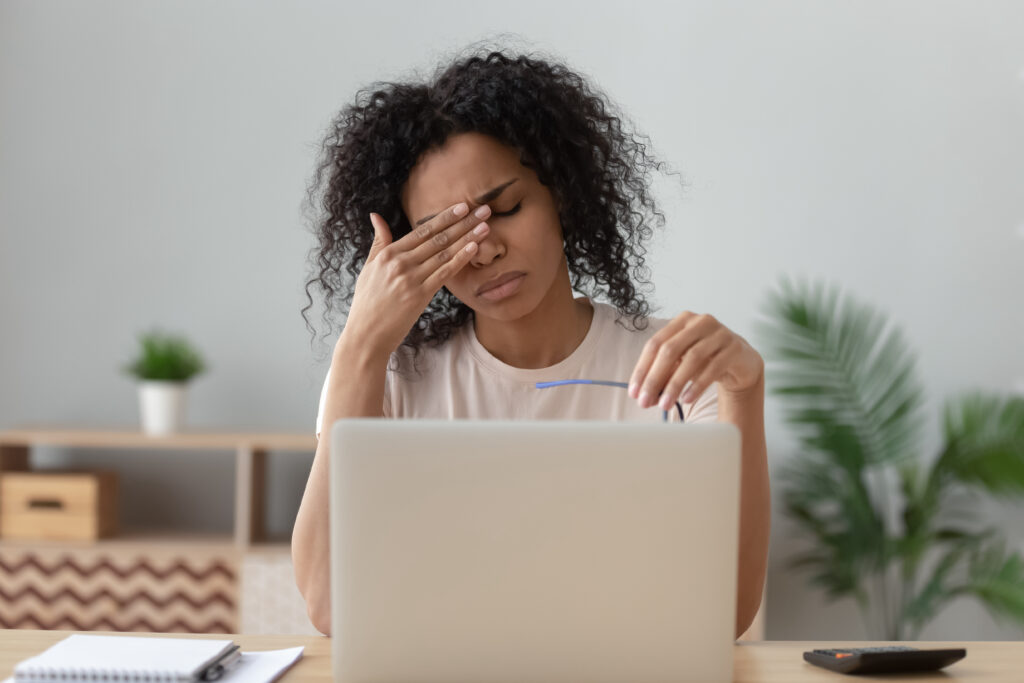 Sleep and Stress Management
Corporate Wellbeing Programs &
Keynote Speaking In Person and Virtual
Your team is tired with stress levels at an all-time high. Prioritizing corporate wellbeing programs benefits your workforce and expresses employee recognition that will contribute to the success and sustainability of your organization.
Invite Alanna McGinn, International corporate wellness leader, and certified sleep and stress management coach to speak at your next wellness lunch and learn, or corporate wellness event. Alanna will create dynamic and intriguing corporate wellbeing programs and workshops, both virtual and in-person that HR professionals, business leaders, C-Suite Executives, and wellness committees excitedly book and rave about.
Given the world's climate and the fast-paced world we live in, it's easy to find yourself caught in the whirlwind of stress, sleepless nights, and the overwhelming demands of our daily lives. Stress and sleep go hand-in-hand – when one suffers, the other follows suit.
Our corporate wellbeing programs taught by world renowned sleep expert and stress management coach Alanna McGinn, are to empower your team with practical strategies and insights that will enable your corporation towards complete overall wellness.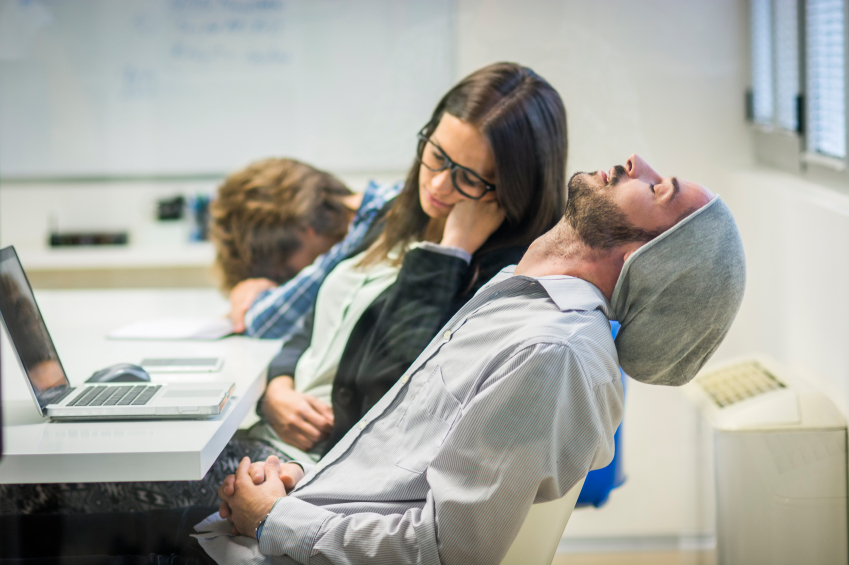 Alanna, thank you so much for speaking to our team! That was our best attendance ever and we haven't been able to stop talking about the amazing tips you gave us. We are starting our corporate wellness challenge next week! Thank you again!
We specialize in corporate wellness program topics that:
Enhance Your Sleep Quality
Discover the importance of sleep and how to establish healthy sleep habits that will leave your team feeling well-rested each day.
Manage Stress Effectively
Learn how to identify stressors in your life and implement techniques to reduce stress, improve mental resilience, and cultivate a sense of inner peace and stability.
Understand the interconnectedness of sleep and stress in relation to your physical and mental health, and how nurturing these aspects can lead to a more fulfilling life.
Presentations and Webinars:
This Company Loves Sleep
Practical Steps and Strategies to Help You Sleep Better
All areas of work can be affected due to poor sleep.
Engagement levels of employees can be greatly affected due to a team's sleep deprivation. Productivity, sales, and workplace culture are all affected by loss of sleep. Did you know that losing only 1.5 hours of sleep at night can reduce daytime alertness by close to 32%? This can affect an employee's communication, problem-solving abilities, memory retention, not to mention how well they process information.
When we focus on changing our mindset and everyday lifestyle habits we can begin to build a foundation to sleep and feel better. Our corporate sleep workshop will include easy to follow tips and lifestyle strategies that you can incorporate morning, noon, and night to help you sleep better.
What your team will learn:
The importance of sleep health and detriments of chronic sleep loss.
Why sleep deprivation and insomnia isn't the same thing and shouldn't be treated the same way.
How to better our behavioural relationship with sleep by incorporating proper sleep hygiene.
How to improve our emotional relationship with sleep and provide tips and strategies to quiet your mind.
How to shorten sleep onset and strengthen your relationship with sleep and your bed.
Change Your Relationship with Stress
You'll Never Think About Stress the Same Way Again
As your team members experience change or challenges, their bodies react physically and mentally. That is stress. It is a normal human reaction that our body is designed to experience. How we handle the stress in our lives depends on a lot of things – amount of pressure, workload, obligations, past experiences, and our personalities. When we understand our own stress personality style and how it affects how we stress we can better navigate and anticipate stressful events in our lives.
In this corporate stress management workshop, Alanna McGinn will share 4 Stress Personality Styles and educate your team on how to determine their connection between stress, internal values, and personality.
What your team will learn:
Understand the root causes of stress and identify the sources of stress in your life.      
Recognize common stressors for each of the 4 personality styles.
Identify which style you are and the connection between stress and internal values.
Become aware of what you may be doing to add to your own stress.
Provide practical tools and techniques to manage stress in a healthy and sustainable through a combination of mindfulness practices, and relaxation techniques and cognitive-behavioral therapy to help you identify and manage the triggers of stress effectively including Alanna's proven Personal Pause method.
Create Your 5-Step Magic Morning Routine
Optimize Your Morning Routine to Start Your Day off Right
The morning holds all the possibilities of how our day and evening will unfold. It's during your morning routine where you are able to set the tone for the rest of your day and it holds all the possibilities of how you handle the stress and chaos that may come your way.

Your morning routine can be a powerful catalyst for change. It contributes to your overall well-being and should align with your personal goals and values. It sets a positive tone for your day that helps you become more productive, mindful, and content helping you manage and anticipate your stress levels better and sleep better at night.
In this corporate wellbeing program Alanna McGinn will educate your team on her proven 5-Step Magic Morning Routine to start each day with purpose, energy, and a positive outlook in order to boost productivity, reduce stress, and enhance your team's overall quality of life.
What your team will learn:
How to prepare for your perfect morning routine before you even go to bed at night.
How to avoid the 2 things that are guaranteed to sabotage your morning routine.
How to incorporate this important pillar of health to add magic to your morning routine.
How to include Alanna's 5-Minute Action Plan and create your morning non-negotiables.
How to create your positive morning affirmations to set proper intentions and to shift your mindset to start your day off clear and fresh.
Revitalize and Thrive: Corporate Burnout Workshop
Presenteeism is at epidemic levels and improper systems in a corporate environment is a common factor. Lack of focus on key pillars of health like sleep and stress management can result in extreme employee burn out with worn out executives and team members that aren't as productive and display more emotional reactions than rational reactions. This promotes the vicious cycle of elevate feelings of stress, which can exacerbate sleep loss. We are living in an incredibly stressful time and your team's burnout is a result of excessive and prolonged emotional, physical, and mental stress. Individuals are tired and the struggle to find their work-life balance is difficult.
In today's fast-paced world, where we're constantly juggling between work, personal life, and the relentless pursuit of social media's highlight reels, it's no surprise that burnout has become an alarming concern. Burnout doesn't just affect our productivity, it impacts our physical and mental well-being, relationships, and overall quality of life.
What your team will learn:
Understand who are most at risk for burnout, what are the signs, and its impact on your team and organization.
How to self-reflect to assess your own physical, mental, and emotional burnout level and gain insight into your own unique stressors.
How to implement strategies for resilience. Your team will explore practical strategies and techniques to build resilience, manage stress, maintain a healthy work-life balance, and add the best resources to match the demand of the stressful situation.
How proper engagement can help your burnout recovery. Organizations can play a pivotal role in preventing burnout and promoting employee well-being.
How to avoid burnout in the future. Walk away with steps to create your own personalized action plan to prevent burnout and thrive.
Ask How to Arrange the Following Corporate Wellbeing Programs:
Yoga
Breathwork
Meditation
Nutrition
Financial Wellness
And more. We can connect you with wellness experts for all your corporate wellbeing needs.
Corporate wellness series and videos
Corporate wellness "micro challenges"
Workbooks and reference handout series
Why You Want to Book With Alanna!
As a whole, teams who are well-rested with managed stress levels are more efficient and content at work. Companies that focus on sleep and stress health see an increase in productivity and sales, and a reduction in costs and turnover.
"Alanna was one of our most anticipated speakers and we had great feedback from our attendees on her talk aboutthe importance of getting a good nights' sleep. Alanna really understands the art of connecting with her audience!"
Alanna's corporate wellbeing programs are always the most attended with the highest engagement because individuals want to make changes to better their sleep and stress levels. They appreciate their employers and leaders valuing their health and wellbeing. In turn, this encourages them to value their productivity and work achievements.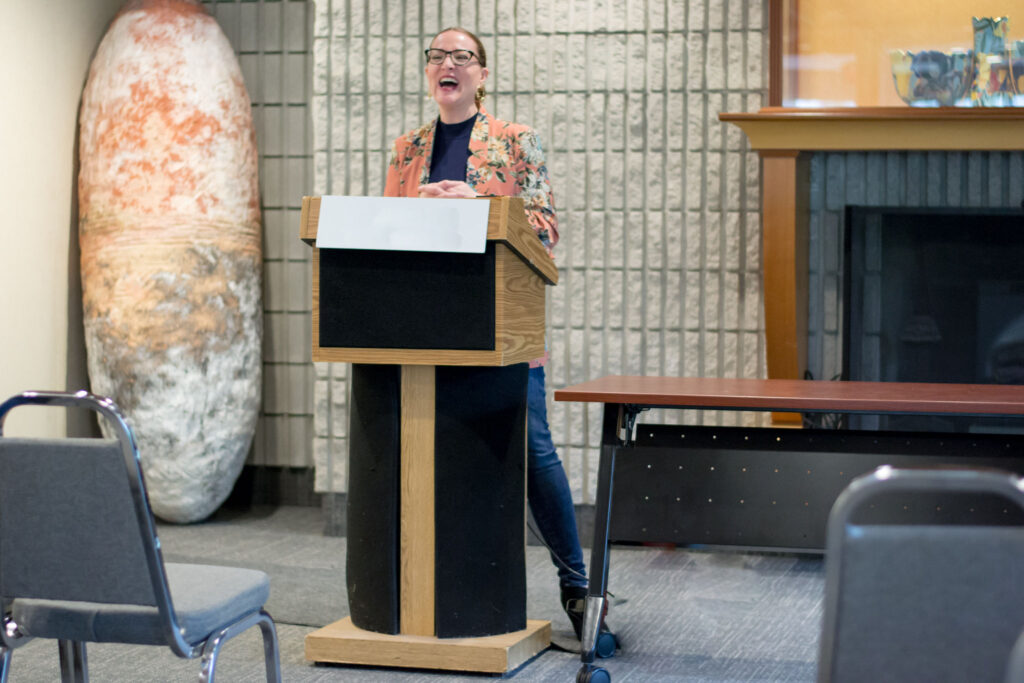 "Hi Alanna, Thanks so much! We've received nothing but positive feedback. The team really enjoyed the session. You were super engaging, knowledgeable, and attentive to everyone's questions. Thank you for that!"
Professionalism Hours Accredited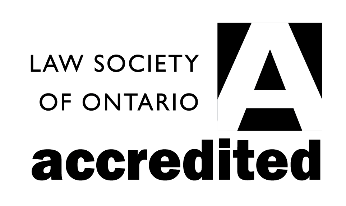 Your sleep session was like none we've ever experienced. This was the highest attendance and engagement to date for any Lunch and Learn we've offered our Association. Thank you!
In need of a corporate wellness program at your work?
Share this page with your employer or HR department!
Or contact us to help your employees get a better sleep