This Employee Loves Sleep
Virtual Corporate Sleep Programs
Helping your employees get better sleep is good for them – and a game-changer for your business plan.
Studies show that:
Employees who are well-rested are more efficient and content at work
Companies that focus on staff wellness see an increase in productivity and sales and a reduction in costs and turnover
Which is why our corporate workshops and sleep lunch and learns, hosted by our leader and chief sleep expert Alanna McGinn, are so incredibly popular – especially in the age of COVID where sleep is more important than ever for stress management and immunity.
We work with business of all types and sizes and are happy to customize our workshops based on your needs, goals – or even product offering. See below – or click here to reach out to discuss your goals and how we can help reach them.
(Note: All Corporate Sleep Programs are currently being delivered virtually due to COVID.)
According to Ceridian.ca, companies that offered sleep health programming and services reported:
Fewer instances of employees sleeping on the job: 35% of HR leaders whose organizations did not offer professional sleep health programming reported employees sleeping on the job whereas only 28% of HR leaders whose organizations offered such resources reported employees sleeping on the job.
Fewer reports of negative impact on productivity: Organizations that specifically offered training programs on sleep health and services saw a reduced impact of sleep deficiency on productivity (73% versus 62%).
696 North American HR Professionals were surveyed: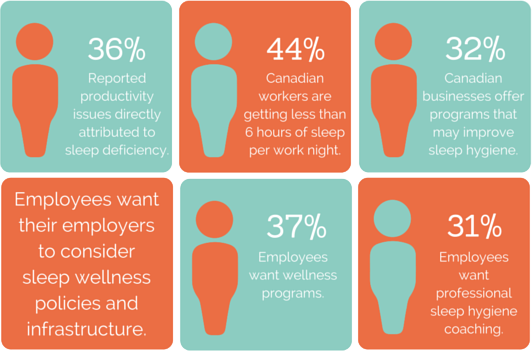 Book your Corporate Online Sleep Program and your employees will receive 40% off our Adult Sleep Program to help them sleep better tonight! Connect with us to find out more.
That was wonderful! It shows it was a great training when people ask questions – I was so happy to see that! Thank you – one of our best trainings so far!
Hi Alanna, Thanks so much for coming in! We've received nothing but positive feedback. The team really enjoyed the session. You were super engaging, knowledgeable, and attentive to everyone's questions. Thank you for that!
Your sleep session was like none we've ever experienced. This was the highest attendance and engagement to date for any Lunch and Learn we've offered our Association. Thank you!
Thank you so much for being involved in our virtual event yesterday! The feedback has been very positive. It's been a pleasure working with you over the last month and I'm so grateful you were willing to deliver a Good Night Sleep Site session for our employees.
Thank you for your talk and the brilliant responses to all of the questions you received! I received a few emails from people who are thankful we had this session. This is such an important topic. Thank you for your good work!
Professionalism Hours Accredited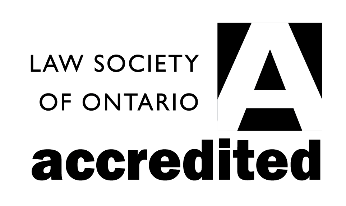 Corporations already sleeping better thanks to Good Night Sleep Site: