Our CEO, founder chief sleep expert, Alanna McGinn,
 is one of North America's most trusted voices on the topic of sleep and stress management.
Through hundreds of print articles and media appearances, she has helped countless families understand the importance of sleep – and how they can get more of it.
Alanna is published in and/or the resident sleep expert for several publications including Maclean's, Prevention, Today's Parent and the Huffington Post.
She also appears regularly to talk all things sleep on television shows including The Marilyn Denis Show, Cityline, Your Morning, Breakfast Television, and The Shopping Channel.
Alanna is open to partnering with brands that meet the Good Night Sleep Site standards and align with her mission.
As a mom, she knows how to speak so parents will listen; and as a successful business leader, she understands how to communicate and reinforce your brand messaging in a creative, relatable and effective way.
If you feel you have a brand, product or service that would be a fit for Good Night Sleep Site, let's chat.
Contact info@goodnightsleepsite.com to start the conversation about working together, booking Alanna to speak, or to request a Media Kit.
Whether she's speaking to a room full of parents or group of senior executives, Alanna delivers straight talk on the importance of sleep – and valuable advice on how to get more of it – in an entertaining and relatable way.
She is available to speak at meetings, conferences and retreats and can tailor her talk to your needs. Please click here to read more about corporate sleep workshops – or here to request a custom quote for your next event.
Alanna, Thank you so much for everything!! You were incredible today on the Instagram takeover - so engaging and a natural on camera!! I think it was really informative for our followers!
Ani and Wren
Thank you again for your great work on the recent sleep campaign. The client was really excited about the results we were able to secure and they thought you did an amazing job with the interviews. They're very thoughtful and careful about how their brand is portrayed, and the fact that they were so happy speaks to how well you managed everything! And as always, you were a pleasure to work with.
It has been such a pleasure working with you! Your content just blew us away and you've been so lovely liaising with.
Alanna, You were awesome! Loved the natural integration of messaging. You're a star! Thank you!
The client was so excited with the coverage! You did a fantastic job at hitting the key messages.
As soon as I started planning my event, a mothers' wellness day, I reached out to Alanna, hoping she'd join us. I was already familiar with her speaking style, having seen her on TV and at other events over the years: energetic, captivating and always keeping it real. She was one of our most anticipated speakers and we had great feedback from our attendees on her talk about the importance of getting a good nights' sleep. Alanna really understands the art of connecting with her audience!
Lindsay Forsey
The Wellmama Project
Alanna is an engaging and welcoming speaker. Her workshop at The Well 2018 on sleep was extremely well received. We have had positive feedback from our event attendees that chose to attend her workshop. They left feeling more knowledgeable about how to overcome sleep difficulties and how to make a difference in their nightly routines. Alanna is enthusiastic about her craft and was a pleasure to work with. I hope to work with her again in the future.
Goldie Tock
The Well Event
I have had the delight of being able to book Alanna McGinn for a number of speaking topics over the years at BlissDom Canada, the larget social influencer conference in Canada. Expert subjects have included entrepreneurship, building community and self-care along with her support as a Community Leader in building your brand workshops. Alanna's energy, enthusiasm, candor and to-the-point delivery of her topics have always made her a highlight of the conference. Her giving nature and generosity in connecting with the audience both on stage and after has been a characteristic we have always valued in having her on the agenda. I cannot recommend Alanna highly enough to book for your next event. You won't be sorry.
Jennifer Powell
CEO, BlissDom Canada & Hart & Galla Events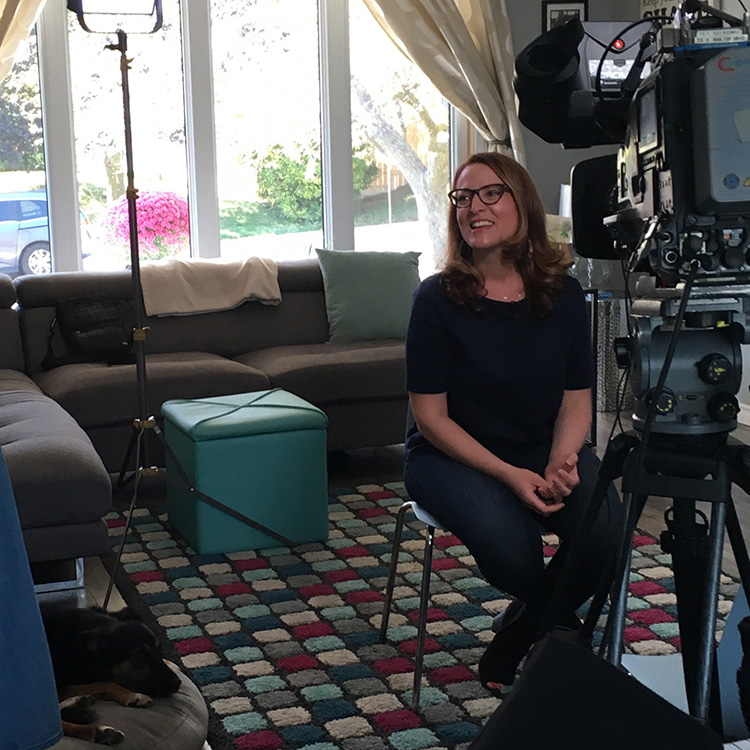 Partial List Of Past Speaking Engagements:
The Toronto Baby Show (May 2022)

Ontario Caregiver Organization (February 2022)
POOSH Your Wellness Virtual Event (May 2021)
MomFest Digital (October 2020)
The Well – Women's Sleep Health (Speaker) (November, 2018)
SavvyMom Awards 2018 – Panel Judge (October, 2018)
Blissdom Canada – Evolution of Entrepreneurship (October, 2018)
The Wellmama Project – Family Sleep Health (Speaker) (October, 2018)
Children's Wellness Conference of Canada – Child Sleep Tools (Speaker) (September, 2018)
MomsTO Wine Festival – Baby Sleep Tools (Speaker) (September, 2018)
Private Sleep Workshop at the home of Whitney Port – (May, 2018)
The Toronto Baby Show – Baby Sleep Tools (Speaker) (April, 2018)
Dermalogica Internal Product Launch – Employee Sleep Health Workshop (March, 2018)
Snuggle Bugz Sleep Panel with Cheryl Hickey – Sleep Consultation (November, 2017)
Partner's and Prevention Health and Safety Conference – Family Sleep Health (Speaker) (May, 2017)
The Toronto's Women's Show – Women's Sleep Health (Speaker) (November, 2016)
The Toronto Baby Show – Baby Sleep Tools (Speaker) (October, 2016)
Moderator Pampers Olympic Panel with Mark Oldershaw – Sleep Consultation (June, 2016)
Bayer Internal Product Launch – Employee Sleep Health Workshop (April, 2016)
Blissdom Canada Motherhood Wellness Panel (October 2014)Ontario