Download a Free Chapter of our New Book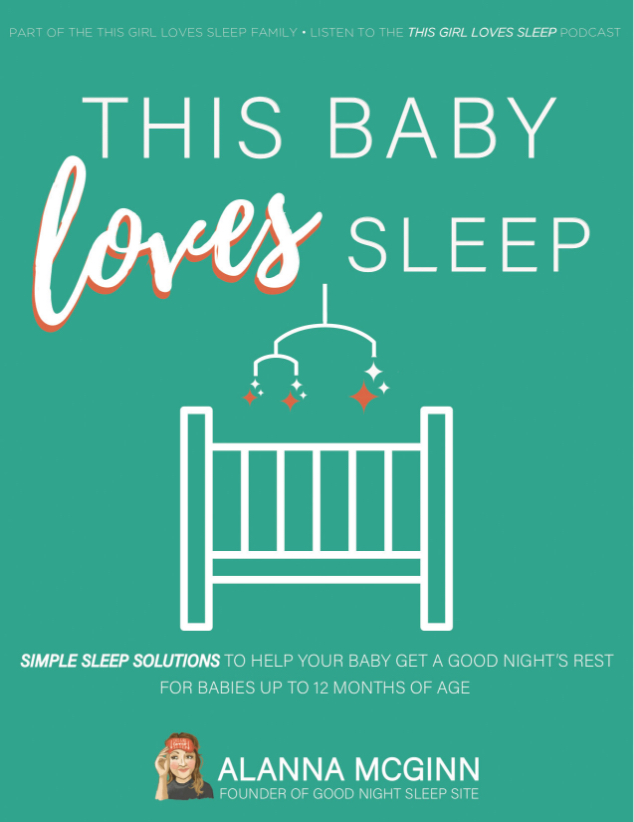 Download your FREE chapter of "This Baby Loves Sleep" the first book in this series written by Good Night Sleep Site Founder, Alanna McGinn. Alanna breaks down her 4 key Good Night Sleep Tools to help you become your baby's sleep expert. You'll walk away from reading this book with the right sleep plan in place for your baby!
You are the expert at your baby's sleep.
No, really. You are.
Alanna will teach you how to use your knowledge about your baby to create a personalized sleep plan, grounded in the science of sleep.
In this book, Alanna will show you how to:
Debunk the myths about baby sleep that may be keeping your little one from getting the rest she needs.
Use the newborn weeks as the foundation for building good sleep habits.
Apply Alanna's four Good Night Sleep Tools (Environment, Naps, Routine, and Method) as the basis for your baby's sleep plan.
Help your baby fall asleep on her own and through the night, without your assistance.
Prioritize maternal and paternal mental health during your baby's infancy.
The entire book will be available to purchase October 2019!