Sleep Support for Your Baby 4-18 months of Age
Baby Sleep Training Online Program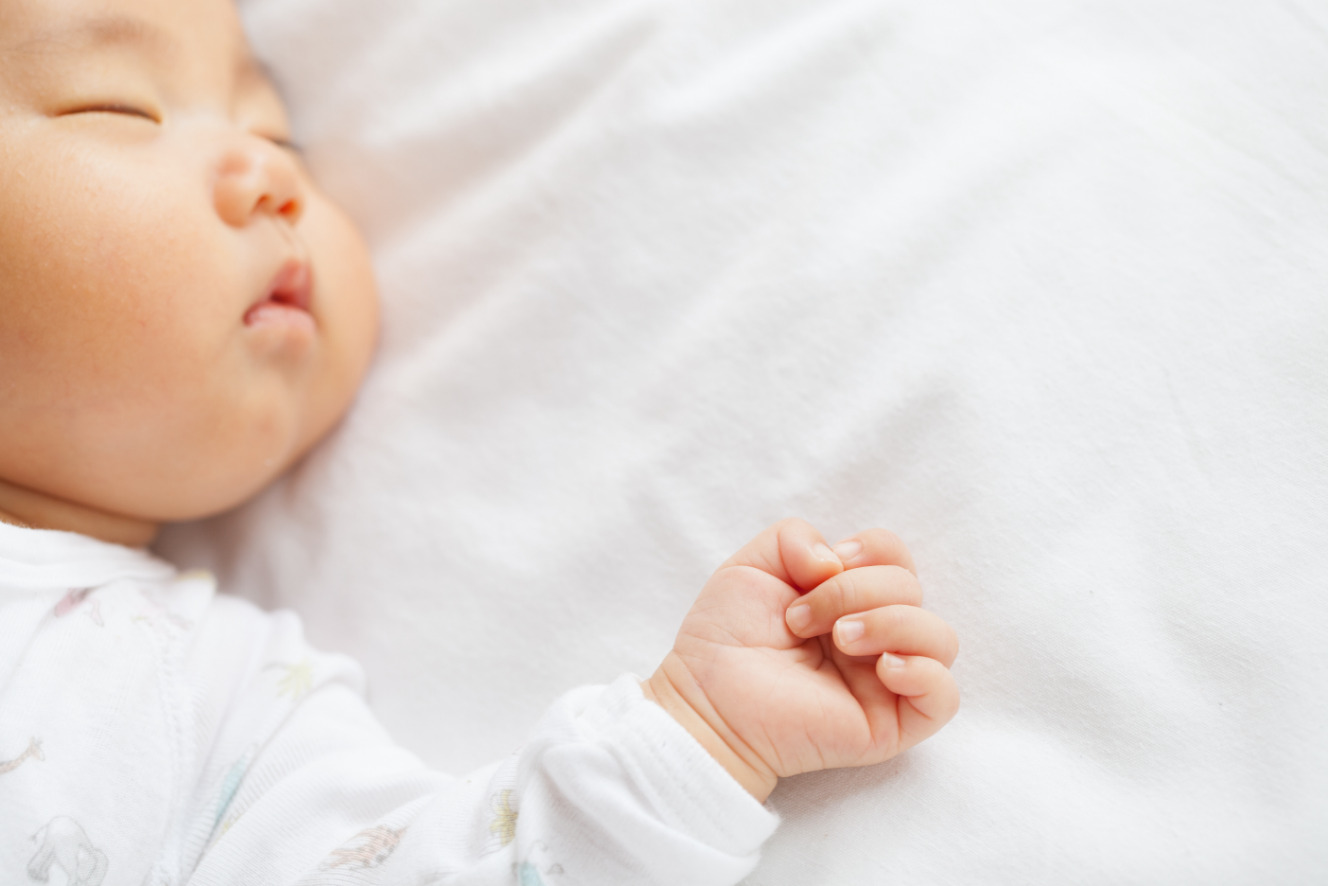 In the "This Baby Loves Sleep Program" self-led baby sleep training online program you will be able to create the perfect sleep plan for your baby using all of Good Night Sleep Site's 4 Key Sleep Tools, with the guidance of Founder Alanna McGinn.
Throughout your Good Night Baby Sleep Program, we've broken up your baby's sleep plan throughout each lesson. Each lesson contains all the information, education, and pdf's that you will need to make the necessary changes to help your baby sleep better. You'll work through each lesson throughout this program and each lesson will help you create the ideal baby sleep training plan for your baby.
It's time for YOU to become your own baby's sleep expert where you'll be able to teach your baby the amazing skill of independent sleep and a great place to start is with our Baby Sleep Training Online Program.
Through our 'This Baby Loves Sleep' baby sleep training online program, you will:
Practice an easy-to-follow, expert created, do-it-at-your-own-pace baby
sleep program.
Learn from founder Alanna McGinn throughout each lesson.
Implement steps to make naps longer and consistent.
Create a safe, conducive, and consistent sleep environment.
Teach your baby to self-soothe and fall asleep on their own without being
bounced, rocked or fed to sleep.
Establish an age-appropriate sleep schedule and sleep routine.
Reduce or eliminate night feeds and wakings by choosing one of our
approved sleep training methods.
Become your own baby's sleep expert and reach your family sleep goals
This DIY baby sleep training online program includes the guidance and information you need to establish independent sleep skills and healthy consistent naps for your baby that they will keep for a lifetime.
Lifetime access to Good Night Sleep Site's online sleep membership portal
90+ page Good Night Baby Sleep Program
guidebook
4 audio lessons taught by our founder and lead sleep expert Alanna McGinn
All the info, education and resources you
need to help your newborn sleep better
The option to purchase additional one-on-one support if desired/required
Lifetime access to added resources and information even after your duration of the program
Once you have placed your order, within 24 hours we will be in touch with your link to your online sleep training membership login so you can get started.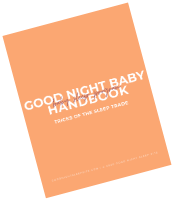 Good Night Sleep Site Handbook (to help you troubleshoot every sleep issue you might face between now and pre-school!)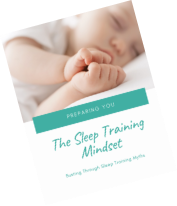 The Sleep Training Mindset – Busting Through Sleep Training Myths Guide
**with sleep tracker and nap/night sleep chart.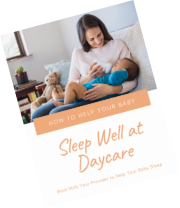 How to Help Your Child Sleep Better at
Daycare Guide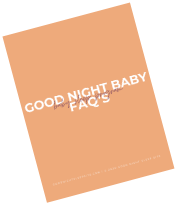 Comprehensive sleep FAQ reference guide
Online Baby Sleep Course Curriculum
The set up and content is very relevant and what new parents need and want to know but don't want to search for for hours and get different information.
Nobody loves sleep more than our founder and fearless leader Alanna McGinn! She started Good Night Sleep Site in 2007 and has grown it into a leading source of sleep information and support for families across North America and around the world.
Alanna is a wife and mother of three (one + twins!) Her career as a sleep expert began shortly after her first child was born. There was so much out there on pregnancy, birth and breastfeeding – but she couldn't find any resources to support her when it came to sleep.
So, she started doing her research and had great success getting her daughter (and therefore herself!) the sleep she needed using the principles and techniques she had learned. Word got out that she'd 'cracked the code' and, before long, Alanna was fielding sleep questions from friends and neighbours on a daily basis.
It was clear there was a need for sleep training support and Alanna wanted to use her awareness, ability and understanding to help others who were struggling – so she became certified as Sleep Consultant through The Family Sleep Institute, and the rest, as they say, is history.
Over the course of more than 13 years in business she and her trusted team of sleep consultants have successfully helped thousands of families overcome their sleep challenges and establish healthy nighttime habits so they can get the sleep they need.
In addition to running Good Night Sleep Site, Alanna hosts the top- rated This Girl Loves Sleep Podcast and is the author of This Baby Loves Sleep. She is also a sought-after speaker, resident sleep expert for multiple publications (including Maclean's, Today's Parent, and Prevention Magazine) and the media sleep expert on The Marilyn Denis Show, Cityline, Breakfast Television, CBC Radio, Your Morning, CP24, CHCH Morning Live, and 680 News.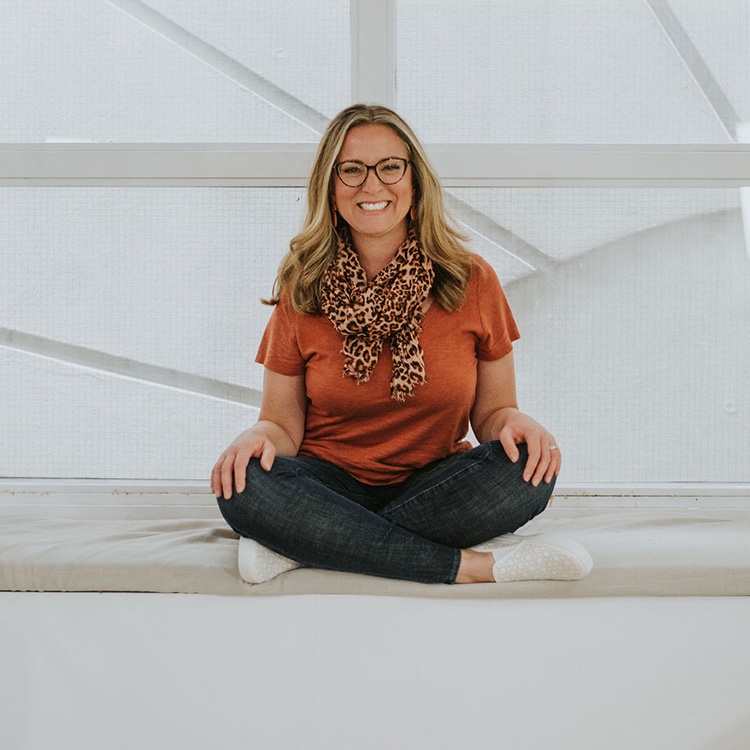 Our fearless leader, Alanna McGinn! Since 2007, she and her trusted team of sleep consultants have successfully helped thousands of families overcome their sleep challenges and establish healthy nighttime habits so they can get the sleep they need.
If at any time you feel you require some one-on-one support, you'll have the option of booking a 1-hour support call with one of our team members for an additional charge. We'll answer your questions, provide support and help troubleshoot any challenges so that you can stay motivated and on-track. This extra 1-hour support call is only available to Sleep DIY Clients.
Note: This is a self-led baby sleep program and you will not be working one-on-one with a Good Night Sleep Site consultant. If you feel you need one-on-one support at any time throughout the process you can book a one-hour consultation with a Good Night Sleep Site consultant for an additional cost.
I found it very well packaged and easy to navigate. I could search specific information I wanted to know right away easily.
Are you ready to get started?