How to Sleep Better – Good Night Sleep Site 5-Day Challenge
Are you ready for a sleep challenge? It's the year of sleep at Good Night Sleep Site and if you are wondering how to sleep better it's time to take our 5-Day Sleep Challenge. Join Alanna McGinn on her #GoodNightSleepChallenge. Over the next 5 days she will share with you quick sleep tips that will help you achieve better restorative sleep and improve your overall sleep health. This is for you mom and dad! It's time for your entire family unit to be sleeping better.
Day 1:
Day 1 of the #GoodNightSleepChallenge starts at bedtime. Start your sleep challenge by setting your alarm clock at night to go to bed, not to wake you up in the morning.
Sign Up For Our Newsletter
Day 2:
Continue your sleep challenge by setting up your bedroom for sleep success! Clear out the clutter and there is one very important piece of furniture that needs an audit.
Day 3:
You're not the only one who needs a curfew. This may be the toughest task in your sleep challenge but you can do it!
Day 4:
On Day 4 of your sleep challenge it's time to take the pressure off. If you can't sleep, stop trying to and find out what you can do instead.
Day 5:
On your last day of your sleep challenge make sure to write your worries away before going to bed at night.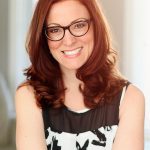 Alanna McGinn is a Certified Sleep Consultant and Founder of Good Night Sleep Site – a Global Pediatric and Family Sleep Team. She provides free child and family sleep support through her Facebook, Twitter, and Instagram. She invites you to join her sleep community as she works towards Good Night Sleep Site's mission of a healthier rested family unit. For more sleep tips please visit Good Night Sleep Site. Join our movement and #BringBackBedtime