I had the absolute pleasure of staying at the five-star Grand Hotel in Stockholm, on my recent trip to Sweden. Opened in 1872, this centrally located luxury hotel sits right on the water, with easy boat access and walking distance to the NationalMuseum, the old town of Gamla Stan, and faces Sweden's Royal Palace.
Home to the first Nobel Prize awards from 1901-1929 many dignitaries and celebrities have stayed there. During our stay alone the Prime Minister of India used their accommodations and the Polar Music Awards were held there. I had the pleasure of watching Emmylou Harris and Ace of Base walk down the red carpet. I saw the sign – that I was staying in a pretty swanky hotel. With 300 rooms and 31 suites, the Grand Hotel is world-renowned for their two Michelin-starred restaurants with Swedish star-chef Mathias Dahlgren and their Nordic Spa. After spending a morning in their pool and sauna, while experiencing a Swedish massage afterwards I understand why. That was the real deal y'all.
Sign Up For Our Newsletter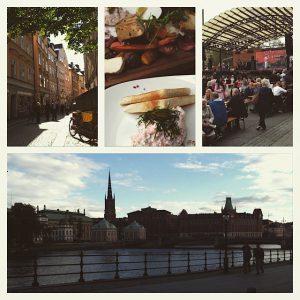 Though this was a work function for my husband and I, we definitely made time to view some of the sights of Stockholm, Sweden. We took a bus tour to the King and Queens palace in the country, visited the ABBA museum, and walked the streets of the old town and market square.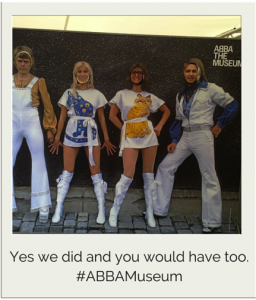 With only 4 days to explore we tried to pack in as much as we could when we weren't busy with business events. The Grand Hotel is definitely the perfect location for organizing your business functions. With 24 banquet rooms, the events we attended and meals we were served were seamless in function and delicious in taste. This is a must book hotel for companies and organizations worldwide. Check out how they set up one of their main banquet rooms for our Stop The Hunger event. The attendees of Investors Group were able to pack 65,000 meals for the Stop The Hunger initiative. Amazing.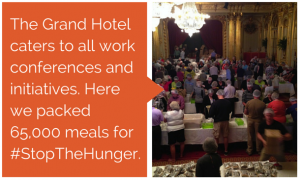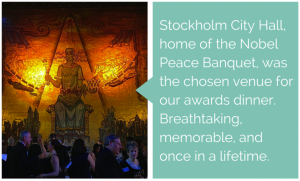 I know what you're all asking though – how did you sleep Alanna?
---

Good Night Sleep Sites Snoozes and Loses of the Grand Hotel in Stockholm Sweden:
The Snoozes
After trying to connect with the hotel a few times I wasn't able to get the mattress and bedding information I wanted. I can say the bed was comfortable, a little softer than suits me and the pillows and duvet were down filled. Despite the jet lag my husband and I were able to sleep considerably well.
The bathrooms heated tile floors and heated towel racks were a nice amenity. Great shower pressure with a lot of hot water – I love my shower pressure!
Black out blinds worked out well considering the June sun in Sweden sets at 11pm and rises at 3am – yikes!
Each room came equipped with two electricity adapters. Very handy!
The Grand Hotel runs a great Instagram account. I followed it a few weeks prior to arriving and it definitely added to the excitement of the trip.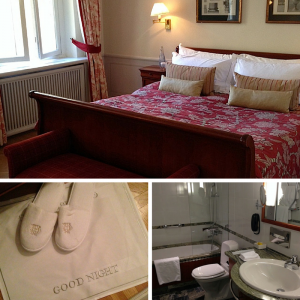 The Loses
When staying at the Grand Hotel you expect the room you enter to be…well…grand. I think quaint works as a better description. And while it was a lovely quaint room, it truly was, after seeing some of our colleagues recently renovated rooms we couldn't help to feel a bit disappointed. Our floor hadn't been renovated yet so when checking in I would make sure you are booking one of the newly renovated suites.
While the bathroom was freshly updated a girl likes her counter space and a big enough tub that she can stand in feet hip distance apart. I did note that the renovated rooms had a bigger tub – hmpf!
Eye masks and earplugs would work well also considering most people staying are experiencing some sort of jet lag and there is that 3am sun rise I was talking about. Luckily I packed my trusty sleep tool kit with my own masks and earplugs. Never leave home without them!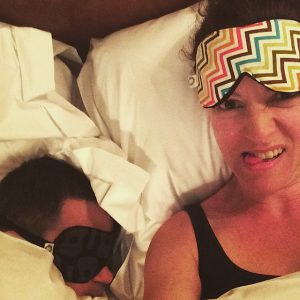 Don't let these loses fool you. Our stay was amazing, we were spoiled rotten, but there has to be a few. Luckily they aren't grand ;-). On your next adventure to Stockholm, Sweden I highly recommend staying at the Grand Hotel. Visiting this luxurious city needs a stay at this luxury hotel.
Thank you Stockholm, Sweden and the Grand Hotel for our amazing visit. Next time we'll being the kids to enjoy the many amusements parks Sweden has to offer and Astrid Lindgren's World – creator of Pippi Longstocking.
– Alanna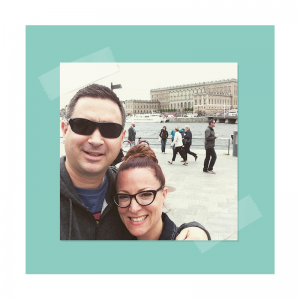 Follow #GoodNightTravel for Good Night Sleep Site's Family travel and sleep adventures and tips.
Alanna McGinn is a Certified Infant and Toddler Sleep Consultant and Founder of Good Night Sleep Site – a Global Pediatric and Family Sleep Team. She provides free child and family sleep support through her Facebook, Twitter, and Instagram. She invites you to join her sleep community as she works towards Good Night Sleep Site's mission of a healthier rested family unit. For more sleep tips please visit Good Night Sleep Site.