Help My Family Sleep – Daylight Saving Time Sleep Tips
I had the pleasure of speaking with CTV News on the Fall time change and how it can affect our children and our own sleep habits. This year it fell on the same weekend as Halloween and now we have overtired children going to bed with bellies full of chocolate and that can definitely contribute to sleep issues that can appear during daylight saving time.
During this interview I was able to offer some daylight saving time sleep tips and just how long it takes for our children, and us parents, to adjust to the new time change. I aslo shared my go-to toddler and preschooler sleep tip that can guarantee easier bedtimes and waketimes during the fall time change.
Sign Up For Our Newsletter
Click here to watch the video.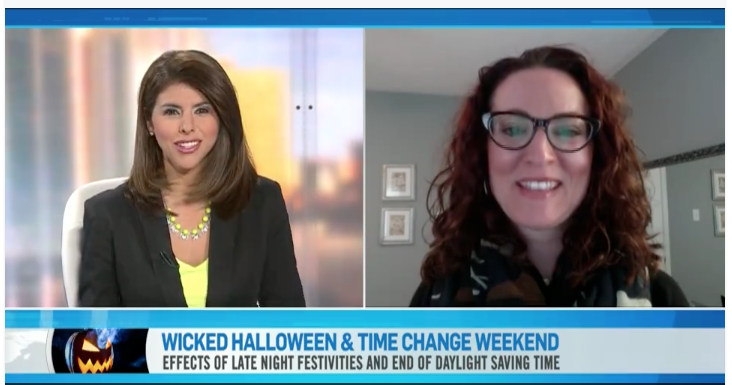 Subscribe to Good Night Sleep TV 

here

 to be kept up-to-date on all upcoming shows.
Alanna McGinn is a Certified Sleep Consultant and Founder of Good Night Sleep Site – a Global Pediatric and Family Sleep Team. She provides free child and family sleep support through her Facebook, Twitter, and Instagram. She invites you to join her sleep community as she works towards Good Night Sleep Site's mission of a healthier rested family unit. For more sleep tips please visit Good Night Sleep Site. Join our movement and #BringBackBedtime.