Wondering how to host a children's book club at bedtime? Too often (especially school aged kids) we're seeing screen time before bed and not enough down time with extracurricular activities and events. Why not create a book club with your child? Not only does it help solidify their love of books and literacy, you can spend some quality attachment time and get away from the hustle and bustle of life and make bedtime better.
Depending on your child's age here's how to host a children's book club at bedtime:
Toddler/Preschool Age: Library trips are so fun at this age. Take a trip and pick out some new and exciting books to read before bedtime. Each month could be a theme based on their interests.
Beginner/Junior Readers: Not only will reading at bedtime together help their skills it can also involve a trip to the library or local bookstore. Select a book within a reasonable time frame and have some fun with it. Set a goal like a chapter a night and leave some room for pillow talk to discuss.
Intermediate/Solo Readers: For this age group why not make your book selection something that you and your child can read together? There are some great young reader books that mom and dad can enjoy too. Find something you both can read together!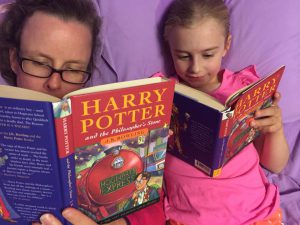 Sign Up For Our Newsletter
Keep the Bedtime Book Conversation Going
At any age engaging in conversation around a book keeps them interested and allows them to reflect. Print off the below as a guideline for discussion questions: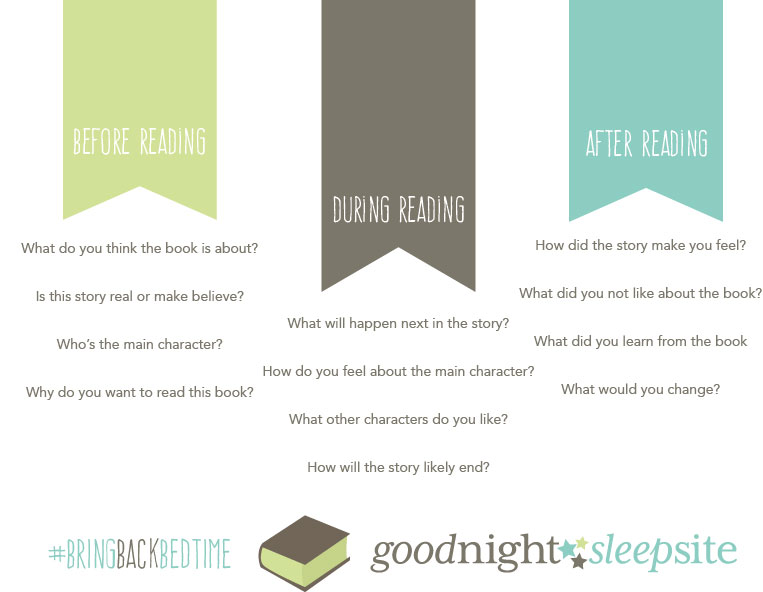 Print your own #BringBackBedtime Book Club Guideline here.
---
Contributed by Good Night Sleep Site Consultant
Good Night Sleep Site provides free child and family sleep support through Facebook, Twitter, and Instagram. We invite you to join our sleep community as we work towards Good Night Sleep Site's mission of a healthier rested family unit. For more sleep tips, subscribe to our newsletter and visit Good Night Sleep Site.