When I'm asked "my child is starting daycare, what should I do?" the one piece of advice I give is make bedtime earlier for the first few weeks. You have to understand that when we go through major transitions we could all use some extra sleep. When our little ones are getting adjusted to a new sleep environment, possibly a new routine and schedule, they could be getting less sleep then usual. Not to mention the added excitement or stress of something new.
I always like to bring it back to you, the parent. How do you feel when going through a major transition like going back to work after maternity leave? You'll probably be heading off to bed a bit earlier while getting adjusted so let's do the same for the children.
Making bedtime 30 minutes earlier for a few weeks will help you and your little one transition seamlessly until that much need sleep and routine are well adjusted.
**Bedtimes should be shifted earlier during any major transition like dropping naps or the first day of school (preschool and up.)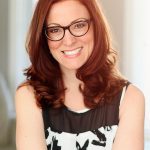 Alanna McGinn is a Certified Infant and Toddler Sleep Consultant and Founder of Good Night Sleep Site – a Global Pediatric and Family Sleep Team. She provides free child and family sleep support through her Facebook, Twitter, and Instagram. She invites you to join her sleep community as she works towards Good Night Sleep Site's mission of a healthier rested family unit. For more sleep tips please visit Good Night Sleep Site.