Wondering How to Help Your Baby Get the Best Daycare Sleep?
Most working parents rely on daycare at some point in their child's pre-school years, and whether you use a home-based daycare or a larger daycare centre, the reality is that your child's sleep could be affected. Some babies and toddlers are very adaptable and will adjust quickly to new settings and sleep routines – if that's your child, consider yourself lucky. Others will need some help from parents and the daycare provider in order to effectively meet their sleep needs in a daycare setting. I've assembled some tips to help your child get the best sleep possible while in daycare.
When you are choosing a daycare provider, make sure you ask about the sleep schedule. Are naptimes at the same time every day? Do children have assigned cribs / cots / places to sleep? How will the staff handle a fussy child or one who refuses to sleep? You want to choose a daycare whose sleep philosophy aligns with yours. If your child is napping at 9:30 am at daycare, are you able to make that work for your family at home? Consistency is always best in terms of sleep schedules so you want to find a daycare that has a schedule you can emulate on weekends and holidays.
You should also ask about the sleep environment or have them show you. If your child is a champion napper at daycare but refuses to nap at home, try to match the sleep environment of daycare at home with the same CD or a white noise machine.
If your child has a special blanket / lovey / sleep sack that they use for comfort at home, buy a duplicate (or triplicate!) to leave at daycare. Remember to bring home the daycare one for cleaning and switch them up every two weeks so that one isn't worn out before the other.
Understand that it's not the daycare's responsibility to sleep train your child. If your child has sleep issues, it's best to sort those out before starting daycare. Remember also that big life transitions, such as daycare can disrupt even the best sleepers' schedules so make sure your bedtime routine is solid before daycare starts and focus on an earlier bedtime until everyone is adjusted to the new routine.
The most important tip, and one I cannot stress enough, is to communicate with your daycare provider daily about your child's sleep. Did she have a rough night at home? Make sure to tell your daycare provider so they can watch for signs of sleepiness and possibly adjust naps accordingly. Did he refuse all daytime naps? If your provider tells you this, you can make the needed adjustments to his bedtime routine to hopefully make up for the lack of naps. Without proper communication, both you and your daycare provider are lacking vital information about your child's well-being. It IS possible to have a well-rested child in daycare – it just takes a little work and communication.
Sign Up For Our Newsletter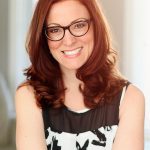 Alanna McGinn is a Certified Sleep Consultant and Founder of Good Night Sleep Site – a Global Pediatric and Family Sleep Team. She provides free child and family sleep support through her Facebook, Twitter, and Instagram. She invites you to join her sleep community as she works towards Good Night Sleep Site's mission of a healthier rested family unit. For more sleep tips please visit Good Night Sleep Site. Join our movement and #BringBackBedtime.