A New CIO Study – Alanna's Thoughts on the Findings
I had the pleasure of speaking with CTV News on a recent Australian CIO study. It's findings claims that methods like graduated extinction and bedtime fading has no effect on parent/child attachment or results in the stress hormone cortisol for the babies.
I was able to offer my opinion on the study and my thoughts on sleep training in this interview. Stay tuned towards the end where I share my issue with this study and why it's findings aren't the only thing that should help create your baby's sleep plan.
Sign Up For Our Newsletter
*Please note this interview shows extremely young infants. I do not support the method of CIO on babies younger than 4.5 months of age and the babies monitored in this study were 6 months of age.
Click here to watch the video.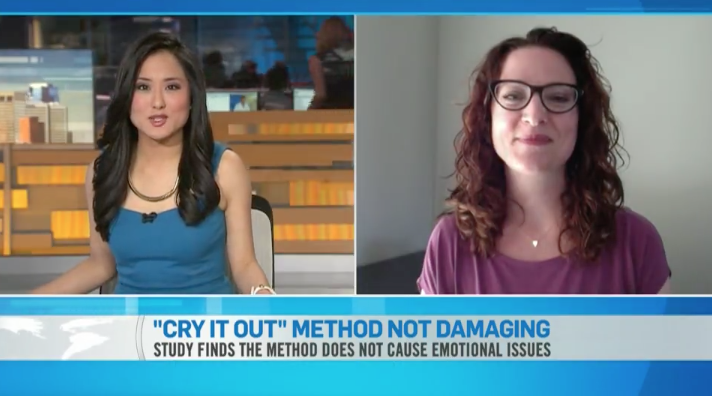 Subscribe to Good Night Sleep TV 

here

 to be kept up-to-date on all upcoming shows.
Alanna McGinn is a Certified Sleep Consultant and Founder of Good Night Sleep Site – a Global Pediatric and Family Sleep Team. She provides free child and family sleep support through her Facebook, Twitter, and Instagram. She invites you to join her sleep community as she works towards Good Night Sleep Site's mission of a healthier rested family unit. For more sleep tips please visit Good Night Sleep Site. Join our movement and #BringBackBedtime.