We know it can be bittersweet when Fall clothes, backpacks and lunch bags show up in stores and advice on how to get kids ready for back to school keeps popping up on your screen. We hope you enjoyed some summer fun and banked some amazing memories with your kids, but we also won't fault you for doing a little happy dance when you realize that the routine that comes with school days is just around the corner.
By the end of summer, most parents and even most kids, are ready to get back to a more predictable routine. One of the things that tends to slide over summer is bedtime and nap time. Bedtimes creep later and later due to vacations, family visits or just wanting to be out enjoying those balmy summer nights. Nap times tend to happen on the go, or perhaps even not at all, depending on the day's activities.
Sign Up For Our Newsletter
We know that school is still several weeks away, but now is the time to get your kids sleep ready for back to school. Just hoping they can deal with the resurgence of an earlier bedtime on the night before the first day of school is not the best plan! And here's why:
You've got to clear the sleep debt. Late nights take their toll. In order to help your kids be ready to face heading back to school, you have to send them back well rested. That means getting sleep back on track BEFORE the night before school starts. Getting one good night's rest the night before won't erase the weeks of sleep lost over the summer.
Many kids have a hard time adjusting to being a back at school. Whether there is anxiety about being away from home, a tough adjustment to less active and free time or just exhaustion at completing a full school day. It will be even harder for them to handle going back to school if they are overtired.
Get Your Kids Well Rested And Ready For Back To School
Whether you've got a first time full day kindergartner or a teen heading off to high school, we've compiled our top articles and tools to help you create a plan to get your kid's sleep back on track and ready for back to school.
8 Healthy Steps To A Back To School Sleep Routine
How To Get Your Napper Ready For Kindergarten
How To Create Family Sleep Rules
Best Back To School Bedtime Books For Kids
Why Your 8-12 Year Old Isn't Sleeping
Make A Smarter Bedtime Routine For Back To School
Include Yoga For Kids As Part Of The Bedtime Routine
20 Open Ended Questions For Kids To Connect At Bedtime
Sleep Resources For Parents
If you are looking for more sleep support, feel free to contact a Good Night Sleep Site consultant or join our Good Night Sleep Site Facebook Community Group. You can also check out the FREE sleep resources on our website.
The transition for back to school can be hard for everyone in the family, but when the kids start off the new school year well rested, it will be a much easier and much more enjoyable September.
---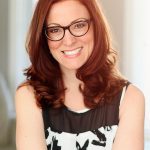 Alanna McGinn is a Certified Sleep Consultant and Founder of Good Night Sleep Site – a Global Pediatric and Family Sleep Team. She provides free child and family sleep support through Facebook, Twitter, and Instagram. She invites you to join her sleep community as she works towards Good Night Sleep Site's mission of a healthier rested family unit. For more sleep tips, subscribe to our newsletter and visit Good Night Sleep Site.