Have you started back to school shopping for your kids yet? Chances are you've started watching for sales and have maybe even registered your child for some Fall activities. As the kids get ready to start a new school year, there is lots of information available for parents on how to get your kids ready for back to school.
But what about you?
Sign Up For Our Newsletter
Whether you've been off on summer adventures for the last two months or have enjoyed a mix of work and vacation, chances are your own routines – bedtime, eating habits, exercise – have been much more flexible and much less consistent. It is time to get parents back on track so that the transition to a busier Fall schedule can be that much easier.
Let's face it, the first few weeks back at school are tough! Kids tend to be tired and grouchy as they adjust to all the newness that accompanies a new grade (and maybe a new school) and parents need an extra dose of patience in order to make it through. By making sure that you are well rested and have your own plan to support the change, you will be able to help your kids positively transition into the new year and keep your sanity too.
Back To School Checklist For Parents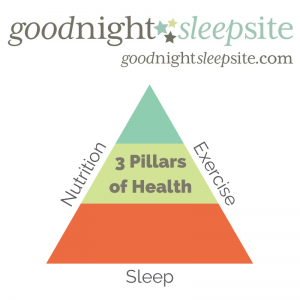 There are three pillars when it comes to health and wellness. Each of them go hand in hand, meaning it is pretty hard to achieve success in one area without the support of the other two. In our experience, sleep is the most neglected pillar but has huge potential to derail your nutrition and exercise efforts.
Get yourself back to school ready by focusing on the following:
Sleep
When is the last time you cleaned up your sleep routine?  Make it a priority before September. Staying up too late and not getting the sleep you need will not help you manage those rushed mornings. Aim for:
At least 7-8 hours of quality sleep a night.
No technology in the bedroom and no screens an hour before bed. Create a family docking station to help.
Clear your bedroom of unnecessary clutter and make it sure it stays cool and dark at night.
Practice a calming bedtime routine.  Whether you chose yoga, meditation or music is up to you but find something that helps you calm both your mind and body and gets you ready for sleep.
Not only will these tools help you get a better night's rest, but you will also be modelling the way for your kids when it comes to prioritizing and valuing bedtime and sleep. When you wake up feeling rested in the morning, being asked over and over again where someone's gym clothes are is a little easier to handle!
Nutrition
That's right, it's time to pack lunches again! But forget about the kids for a second. When is the last time you packed yourself a healthy lunch? What about dinner time, are you scrambling for what to make or do you plan out meals in advance?
Tip! – Start preparing for back to school now – for everyone in the family!  
Getting yourself a fun lunch box and containers is a good first step, but we've got more specifics:
Stock your freezer with healthy muffins, cookies and protein balls.
Individually bag frozen fruit combinations so that they are blender ready for a morning smoothie.
Make waffles and pancakes to freeze – bonus is that they double up as a lunch box option and work well for breakfast too.
You can also make ahead and freeze mini macaroni and cheese cups, egg cups or other main dishes for lunches.
Batch cook soups, chilis and other family favourite meals to help ease the stress of busy weeknights.
Get in the habit of taking an hour on Sunday night to cut up and clean vegetables to make lunch packing faster and to build your healthy after school snack arsenal.
When you don't eat to fuel your body, you feel sluggish and unfocused which only makes the after school, dinner and homework struggles even more pronounced.
Exercise
This is a tough one for many busy parents. We get it, we're right there with you. But as we mentioned above, neglecting one of the pillars of good health means that you most likely won't find the success you want in the other categories either.
Building exercise into your life can be something you work on as a family. In the weeks leading up to school, try incorporating a family walk after dinner. Even a short 30 minute stroll will help everyone feel better and supports healthier sleep too.
In addition to walking, there are many short and effective online workouts you can access on YouTube. Even 15 minutes of movement a day can have positive effects on both your mental and physical health and make it easier to fall and stay asleep.
Sliding Through September
So when you are making your back to school to do list for your kids, make one for you and your partner too! Back to school is a change for everyone in the household and you will be helping yourself and your kids by taking the time to make sure you're ready too.
If you are struggling with your own sleep issues such as sleep apnea, insomnia or trouble falling asleep, reach out to a Good Night Sleep Site consultant to find out more about our adult sleep support programs.
Read More Information On Getting Your Family Ready For Back To School
---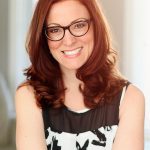 Alanna McGinn is a Certified Sleep Consultant and Founder of Good Night Sleep Site – a Global Pediatric and Family Sleep Team. She provides free child and family sleep support through Facebook, Twitter, and Instagram. She invites you to join her sleep community as she works towards Good Night Sleep Site's mission of a healthier rested family unit. For more sleep tips, subscribe to our newsletter and visit Good Night Sleep Site.