Graduating your child from their crib to new bed can be a scary time for parents but it doesn't have to be and being prepared can certainly help. In Part 1 of the crib to bed transition I'm going to share tips on what you can do before the crib even comes down. I recently went through this transition with my own twins and doing some homework before the switch definitely helped this inevitable transition to be seamless and sleep filled.
Ask Yourself – Is It The Right Time?
Sign Up For Our Newsletter
If you are currently experiencing sleep issues, now is not the time to take them out of their crib.  I repeat – transitioning them to a bed now will not help things but just makes things worse and it's something I see time and time again with clients.  It's a good idea to put the transition on hold and possibly do some sleep training first and then once you have everything worked out you can revisit the idea again.
The Right Age Makes a Difference
I recommend keeping your little one in their crib as long as possible, and if you can hold out until your child is at least 2.5-3 years old, he will likely be better able to understand the sleep rules that need to be established when making this transition.  If they aren't climbing out of the crib and you don't need it for another baby there is no rush.  And if they are climbing out of the crib check out our tips on how to avoid this transition before you're ready.
Prepare & Communicate
If your child is old enough, make sure before making the transition you communicate what is going to happen. Prepare them. This is a big change and it's not the time for surprises. Discuss the sleep rules with your child and what is expected of him throughout the night.
Mom and Dad Need a Plan Too!
Before night one make sure you sit down with your partner and develop your own plan for when things pop up during the process.  List out all the "what if's".  What if they do call out to you 10 times throughout the night? What if they do come out of their room? How will you handle it as a team? Having a plan in place BEFORE these things happen will better prepare you and help you to be consistent in setting limits, which is needed in a successful transition.
In Part 2 of the crib to bed transition I'll discuss what we do once the cribs are down and the beds are up.  Let the fun begin!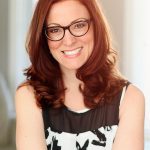 Alanna McGinn is a Certified Infant and Toddler Sleep Consultant and Founder of Good Night Sleep Site – a Global Pediatric and Family Sleep Team. She provides free child and family sleep support through her Facebook, Twitter, and Instagram. She invites you to join her sleep community as she works towards Good Night Sleep Site's mission of a healthier rested family unit. For more sleep tips please visit Good Night Sleep Site.