Good Night Sleep Site takes special care to understand the needs of each of our clients to create a custom Sleep Plan for their family. We are so fortunate to work with some amazing parents and their children, and we are proud to share their stories.
"It was truly life changing."
"Our son has a better quality of life because of Good Night's program."
A note from Alanna, founder and senior sleep consultant: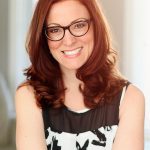 "When we begin working together you are welcomed into the Good Night family with open arms. I respect and value that you have chosen Good Night Sleep Site to share in this experience with you and look forward to guiding you through this process. There is a reason that many clients have become friends to Good Night and have shared their experiences with you. Please take a moment to read their words. These testimonials mean the world to us."

I have 6 month old twin girls who were obviously very sleep deprived – waking up 1-2hrs every night, and taking crappy naps. They had trouble sleeping without being rocked to sleep and a few months before I contacted Alanna, it was taking me and my husband over an hour to rock the babies to sleep. Because I know my little girls were not getting the quality sleep that they deserve, I decided to contact Alanna.
I worked with Alanna for two weeks and she provided a schedule for my little girls.

The first few days were really tough, I'm not gonna lie. But thanks to Alanna's support and encouragement, I was able to stick to the plan and remain consistent. Both my little girls were sleeping through the night by the second night! By the end of our two weeks, my babies are so much happier because they were sleeping better.

Naps were also so much better. It was bitter sweet when the two weeks ended because I enjoyed working with Alanna. Me and the girls miss her already!

People in my family are now well-rested : babies, dad, and… this mama.

Thanks, Alanna!
Alanna basically turned our family sleep schedule from a maximum of 2 hours sleep before being woken up by our boy to 12 hours of uninterrupted sleep for both of us, and our baby. This took 3 days. Alanna was extremely helpful and our daily log and way of communicating online outside of our calls worked really well. If you don't know how to sleep train your child, Alanna will fix it for you.
Dear Alanna,

Our daughter has been following your customized plan for just over two weeks now. Wow! What a difference it has made in our lives. She now falls asleep by herself and sleeps through the night without waking up or screaming for hours. I can finally start to recuperate! I just wish we had not waited 10 months before contacting you. Thank you so much for everything!
I'm so glad we decided to work with Alanna, and my one regret is that we didn't do it sooner. I kept thinking that our daughter would eventually learn to fall asleep and go back to sleep on her own, but we really needed someone with knowledge and experience to help and reassure us.

I had been hesitant to work with a professional because I thought this was something that we should be able to figure out on our own, but now I wonder how many hours of middle-of the night hall pacings and nursing marathons I could have avoided, because now our daughter sleeps through the night and usually puts her self to sleep for naps within a few minutes. We just needed to let her do it!

Thanks for all your help and support and for answering all of our questions, Alanna!
As a new mother this was our best decision and investment to date.

We called Alanna when our baby girl was 4 months old as we were having a lot of difficulty getting her the sleep she needed to be a healthy and happy baby. Alanna provided us with a plan that was easy to implement, along with endless support to help us navigate any bumps along the way. Knowing that she was there gave us the confidence to stick to the plan and it all paid off! Our baby girl is going on 7 months old and sleeps like a champ!! She practically begs us to put her to bed.

Alanna is knowledgable, professional, reliable and reassuring. Our entire family benefits from this experience!!
We called Alanna the "sleep whisperer". Alanna managed our expectations upfront so nothing came as a surprise to us. We have reconnected as a couple, our baby is very happy resulting in a happy family – exactly what Alanna said. When you search online, it looks like just about anyone can be a sleep consultant – but when you get in touch with them, you'll know how professional they are. We found Alanna and thanked our lucky stars. Thanks so much Alanna.
Thank you Good Night Sleep Site for giving us confidence in our daughter's ability when it came to sleep. It was reassuring to know what she was capable of. We are thrilled with how quickly she responded to the schedule & how fast she adapted to her crib. It's been a little over a week and her overnight sleep is amazing and her naps have already lengthened. We are all better rested! Thanks again!
My husband and I were desperate when we contacted Good Night Sleep Site for help to correct our 6 and a half month old daughter's poor sleep habits. As first time parents, we didn't know what we were doing. We woke up in the morning, got ready, left the house, and returned in the evening. We had a lot of fun, but if Greta slept, it was in her carseat, stroller, or in my arms at a friend's house. I thought: If she's tired, she'll sleep. I now know that's not how it works because Greta started waking up every hour throughout the night and sometimes more often than that.

We contacted three sleep training support companies, and Alanna got back to me right away. She was available for a consultation the very next day. I booked it, and we started the two week program right away. We followed Alanna's instructions, and that same night Greta slept 13 hours. I had to wake her up in the morning. I was in disbelief! She was accustomed to being rocked to sleep, feeding throughout the night, and using a pacifier. Every night since then has been as successful. She is also napping two times during the day, and putting her down has improved each day.

The process has not been easy, it has required so much dedication, consistency and most importantly, encouragement. As first time parents, there is so much information out there that we could easily follow to correct our daughter's poor sleep habits. What that information does not provide, is the confidence that our efforts will lead to positive changes. Alanna, our sleep trainer, was that element that was missing. So many times, I found myself saying "Are you sure about this?" and her reassurance and guidance was what kept us dedicated to the program and to a healthier baby. Greta's naps are improving. We finally have a clear and confident understanding of her needs. Thank you Alanna.
It was everything we could have asked for. Sleep training isn't easy. As opposed to pulling the CIO card to fix a sleep problem down the road we had really taken to the "training" aspect and were very conscious about setting our son up for sleep success from birth. He never got overtired, was able to put himself to sleep for naps and bedtime, didn't get to sleep in the car or stroller much etc. but from 7 months on, as he became more aware of everything around him, sleep became harder and he started taking shorter and shorter naps and waking up more again at night. He had the odd couple of amazing nights and the odd nice long nap, but consistency about good quality sleep started to slip through our fingers; he started to be tired what seemed like all day long. After some trial and error for a couple of months, we decided to contact Alanna who had helped us already with our first son at about the same age.

The plan Alanna put together for us was exactly what we needed; it is about much more than just sleep and includes all family members. She was there for us multiple times a day with reassurance and tips. We now have an 11 month old who gets the rest he needs and deserves.
Our 5 month old son was waking up every 45 minutes and we were at our wit's end. After reading every sleep book available we were still struggling with implementing a routine. In desperation, we contacted Alanna. Within a few days we had set up a phone call and were on our way to healthy sleep. The first few days were hard, but the change is extraordinary. Our little boy now sleeps 12 hours through the night and naps predictably. Our whole family is better rested and we owe it all to Alanna. Thank you!
I can not thank Alanna enough for her support and help. I am truly amazed that our 5 month is now sleeping 12-13 hours at night, when just a couple weeks ago we were up about 4x/night. I can now put our daughter down awake and she is completely content and will fall asleep on her own.

THANK-YOU!
My husband and I learned from experience with our daughter and knew we needed help with getting our twins to take naps and have a good night's sleep. Alanna came highly recommended by friends, we were excited to start sleep training. It was hard, but Alanna was there for us outside of our regular touch points to help us feel comfortable and guide us when we weren't sure what to do. Our twins are napping and sleeping much better, and we have some time to ourselves. Alanna was encouraging and always answered our questions.

She's the best and comes recommended for a very good reason!
We were so happy to come in contact with Alanna.

Our twin boys were waking sometimes every 45 min and they were not napping at all during the day. We were completely miserable! Alanna helped us to set up a great schedule and she was right there with us every step of the way as we figured out how to get the boys to sleep. Our lives completely changed after implementing the schedule and when the boys learned to sleep.

I am rested and able to relax and enjoy my babies. They are now content and happy rather than constantly fussy because they are sleeping.

Thanks Alanna for the great support!
Dear Alanna,

You should call it "sleep learning"!! It has been four weeks since we concluded our sleep plan with you and we cannot say thank you enough!

When we had our twins, Viviana and Romeo, our eldest son, Massimo, was only 16.5 months. When it was time we were nervous to sleep train the babies, even after success with our eldest son, who since working with Alanna when he was 5 months old has slept like a dream! Alanna reassured us and we put our trust in her.

Before we began with Alanna we were putting the twins to sleep by rocking, shhhhing, swaddling and running back and forth into the room rocking them back to sleep all day and all night. It was a circus. We were exhausted. The first 6 months of their lives was a blur.

After only one week of working with Alanna our lives were different. Within a couple of weeks of following her plan and suggestions the babies were able to fall asleep on their own easily and were sleeping long stretches for their naps (1.5 to 2hrs!) and slept 13 hours at night!! ALL three seem to love their cribs and our eldest even ASKS to go down for his naps and at bedtime! Truly amazing how having a positive and consistent sleep strategy in place from a young age makes everyone so much more content. Our lives changed, we had time to eat, to take a shower and to start to enjoy our babies.

Viviana and Romeo (and Massimo for a year and a half!) now wake up rested and greet us with glowing, smiling faces!! And we do too! And as their parents we have the energy to enjoy every second of the day!

We don't even know how to express how grateful we are for Alanna's baby sleep expertise and patience. Thank you for making us a more rested and happy family of five (including our three children under the age of two!).

Kerry, Christina and Family
Conall had been colicky for the first 8 months of his life and required a lot of soothing.  As a result, we were soothing him to sleep including night wakings which were 3 – 5 times a night. In order to maintain some sanity we took turns sleeping on the floor in his room.  He still woke up but we could shhh him back to sleep.  The no cry methods were not working for us.  We were tired and Conall wasn't getting any consolidated sleep.  He would get cranky over the smallest things.  We decided for everyone's sake to give Alanna a try for two weeks.  Conall is extremely strong willed and focused which worried us with any training program.  Alanna worked with us to adjust his entire schedule.  She pushed us to stick with it and encouraged us when we needed it.  In the end, and in less time than we thought it would take, especially for his age, we have a child who sleeps for his two naps and 11 – 12 hours a night!!!!!  It feels like a miracle.  We are so grateful.  Our son is happier, he is even falling less, and we are feeling much better ourselves.  I highly recommend this program to anyone.  We were the biggest skeptics in the beginning but if you follow the plan, it will work.  Your child will learn how to sleep and it is such an important skill for them to have for rest and rejuvenation.  Thanks a million Alanna for your help!
My husband and I are so grateful that we contacted Alanna at Good Night Sleep Site.  Our baby took 30 minute naps for several months and she needed to be rocked for well over an hour every night before we could put her down without crying.  We needed help! With Alanna's personalized schedule, we noticed a drastic improvement within 2 nights because her plan was so clear and easy to follow.  Her support and encouragement far surpassed our expectations.  She was always there to answer questions and make certain tweaks if needed. Our baby girl now goes down at night without a fuss and I have time to write this testimonial because she has been napping for 2 hours.  We are still in complete disbelief!  Thank you so much Alanna!

– The Longtin Family
I can't believe I waited nine months before contacting Alanna. If I knew it was going to be this easy I would have contacted her a lot sooner! Our first born slept through the night very early on, but our second born was a different story. My doctor kept quoting statistics about when most babies sleep through the night so I was just waiting it out hoping things would get better with time. I would try things here and there with little change and we were all losing sleep in the process. I finally said enough is enough and contacted Alanna and I can happily say that within the first day of implementing Alanna's customized plan our wee one slept right through the night and has continued to (9 nights in a row and counting).

Thanks Alanna!
Alanna is truly a miracle worker.  She is kind, understanding, caring, listens well and is extremely encouraging!  Alanna worked with us to set up a great plan for our family to help us get our 5 month old triplets on the same sleep schedule.  Within a few short weeks our lives were truly changed for the better!  The triplets were well on their way to better sleep habits and for myself and my husband this meant that we were feeling more rested- physically and mentally which helped tremendously as we have 3 older children to care for.  I honestly cannot say enough wonderful things about Alanna and services.  Thanks Alanna!

– Stephanie, Mom of 6
We are so thankful for Alanna and her sleep plan. It was the best money EVER spent. After 2.5 months of Ian waking 2-4 times a night and taking up to 1.5 hours to nurse and rock to sleep, within one day of the sleep training he went down for long naps without a fuss and slept through the night. These days he's so happy, content and well rested and I feel great! Having a baby does NOT mean you need to be an exhausted and sleep deprived family. We also weathered the six-month growth spurt and two teeth without too much grief. Being able to place him down awake, especially during night nursings, has been a true lifesaver.

Most of all, Ian is getting the rest he so desperately needs to grow, develop and thrive. The other night I peaked into his crib to find him cuddling his sheepie and 'chatting' to himself (it was 4 a.m.). His crib is now a place where he feels safe and content enough to go back to sleep on his own. Thanks, Alanna!

Meagan, Saskatoon
Hi Alanna!  It has been a few months since we began the sleeping better chart, clock with light and all of your other VERY helpful suggestions.  Our youngest daughter, after not sleeping well for 5 years (sigh!) is finally trying her best and we are all more rested.  She even gets up to go to the bathroom on her own, when she needs to, without waking us up. She then gets herself back to sleep!  We are amazed!  Her personality has also changed – she is more confident and smiles a lot more.  It is amazing how sleep deprivation can change you.  Thank you so much for steering us in the right direction.

– Vanessa and family
Before contacting you, I had considered canceling our trip because of his poor sleeping and I felt guilty about leaving someone else to be sleep deprived.  But after working with you I felt pretty confident that he would be good and he was!  So thank you again, because of you I was able to have a lovely weekend away with my husband without worries about how Noah was sleeping and how his grandparents were coping.  Thank you, thank you, thank you!
Hi Alanna,

I just wanted to write you a thank you note and a quick update on my son's sleep. I can't believe the changes in my little one since he's had his sleep training. He's a pro at just 5 ½ months! I remember reading other testimonies and didn't think that it could happen to us because it sounded too good to be true. Even during the training I was still skeptical and was questioning the nap times but you kept me on track and I thank you for that. He now has 3 naps and sleeps through the night (12 hrs) every single day. He has learned to sooth himself and fall asleep on his own. I get to enjoy my baby now instead of struggling and being exhausted all the time. Thank you so much for your help and mental support through this process!

Kind Regards,

Olga and the rest of Fridman family
After months of lost sleep for both my son and I, I reached out to Alanna for help. Within a couple of days my son started sleeping through the night and finally taking naps longer than 30 minutes! It was a miracle and as a result we all feel more rested and happy as a family. Thank you so much Alanna!
We think back to January, when our 4 month old son, Joshua, was taking 20-30 minute naps during the day and waking almost every 2 hours at night. The stress and exhaustion was getting to us so we contacted Alanna when Joshua was 5 1/2 months old. We were hesitant in working with a sleep consultant whom we would not even meet in person. When I asked Alanna what happens if this doesn't work, she confidently said, "It will." Those 2 words sold me.

Today Joshua is 7 1/2 months old and he is sleeping 12 hours through the night and taking 2 naps during the day! However, the most amazing thing happened today; I was reading Joshua a book before naptime when he turned around to me and put his arms around me so I could pick him up. He wanted to go upstairs to sleep! I never would have imagined that he would tell me when he wanted to go to sleep.

Thank you so much Alanna for your guidance and support. You have instilled confidence and restful days and nights to the 3 of us.
I can't express how thankful we are to have found Alanna and the Good Night Sleep Site! When our daughter was falling into the same poor sleep habits that we experienced with our son we knew that we had to do something.  With Alanna's amazing advice, support and guidance Jacqueline is getting the sleep she needs as is the rest of the family. She is definitely an expert in her field!  Thanks to Alanna we are no longer a sleep deprived household and we are all much happier for it. I would recommend Alanna to anyone and everyone!

– Jennifer
Hi Alanna,

I just wanted to thank you for helping us get our "Baby Conor" into a proper sleep pattern.

At first it was tough.  We thought nothing would keep our little man in the land of nod.  But quickly, as the days moved forward and with your help and support, he started sleeping longer and on schedule.

I can't tell you how much our life has changed for the better.

We went from sleeping no more than a couple of hours at a time for four months, to 12 hours a night plus naps.  We are so grateful for your support during the process; from the phone calls to the technology that you use.  We could not have been happier with you, the method, and the end result.

We will continue to refer you to anyone who is having the same issues.

Forever thankful,

Renay, Craig, Kaitlyn, and Conor Worsfold
A million thank yous to Alanna for helping us sleep again! Alanna's constant support and easy to follow plan was exactly what my husband and I needed to help Miller learn to sleep on his own. My confidence has grown as a mother and I feel so great knowing that I am able to give my son what he needs – his sleep! With Alanna's help, consistency, and patience we've got Miller's two naps working well (almost 1.5-2 hours each) and his bedtime routine is calm and sleep inducing. He now goes down nice and early at night with little to no tears and sleeps through to 7am! I am a new woman, Miller is a happy, active boy and we are a very happy, rested family!!!

Thank you Alanna!
Hi Alanna,

THANK YOU, THANK YOU, THANK YOU! Amelia is such a sleep champ now! I lay her in her crib and there is NO fussing or crying at any of her naps (well, except the cat nap sometimes) or bedtime! If she could talk, I'm sure she would say 'Mommy, I want to go nap/go to bed now'. I'm pretty sure she looks forward to her quiet time now.

Thank you for giving us the confidence, strength and patience to help us make Amelia a better sleeper. She is laughing and giggling and generally just a happy bright-eyed baby.  And we are better parents to Amelia because we are well-rested and happy.

I will be sure to recommend you to any parent with sleep-problem babies.

Thanks a million …

Ida
When I was pregnant I thought a lot about how I was going to handle infant sleep. I thought I would just follow my baby's lead and let him nap when he was tired and nurse him back to sleep when he woke up at night until he decided he was ready to put himself back to sleep on his own.

Sounds wonderful right? As any first time mother knows, stories that begin with "When I was pregnant I thought…" don't always end the way you had anticipated.

When my son Leo was 11.5 months old, he was not settling for naps anywhere but the car, and not accepting any other form of soothing in the nighttime other than nursing, I knew that something had to change. He was tired and I spent the day obsessing about naps and nighttime sleep. I had some friends that had consulted with Alanna and were thrilled with how their babies were sleeping. I was hesitant because when I thought about sleep training all I could envision was the image of a screaming baby alone in his crib in the dark.

My husband and friends have always provided support on the other issues that popped up here and there. However, for my son's sleep I really felt that I needed the support of a sleep consultant to help me implement and follow through with a plan. Alanna was very friendly and easy to talk to and developed a plan for helping my baby (and I) get the sleep we needed. My son completely embraced his new routine and I had less cries of resistance from him then ever before. I had no trouble implementing the plan because it just worked so well for us but I was also comforted knowing that Alanna would be there for me to reassure me and answer any of my questions.

Now when I think about sleep training I see my baby falling asleep on his own and waking up at the appropriate times well-rested and happy. I also think about how wonderful it will be to have a toddler who waits for Mommy to come into his room in the morning and say it's time to start the day.

~Monica, Guelph, ON
Alanna is a Baby Whisperer!!! After 2 days my husband said "she is like the Caeser Milan of babies" Our child would not sleep longer then 20 minutes at a time. Thank you to Alanna, she now sleeps 12+ hours straight at night!!! Best money I have ever spent!!! Alanna is very personable and great to work with. Answers all questions promptly and checks logs often. She went over and beyond what she needed to, to make sure I was comfortable with the training and on my own. Thank you, thank you, thank you!!! I will be referring everyone I know to her!!!
Hi Alanna, I wanted to write a thank you note to you for your help with Olivia's sleep. The fact that I actually get sleep for longer than 1 to 2 hours stints is really secondary to the fact that she is a much happier baby and we can now enjoy her and see her true personality when she is awake and interacting with us. Our life with her is soo much different and my anxiety of taking her out with me is no longer there.
She sleeps a full 12 hours now with night feedings still, but dictated by a schedule! not every hour like before!.Her naps have now permanently extended beyond her previous 35 minute stints with an hour nap twice a day being the normal now with the odd 2 hour nap here and there. She rarely cries when I put her down and she actually welcomes nap and sleep time with her monkey lovey.I am so glad we did this. It was hard, no question, but the longer term goal of having a rested and happy baby was well worth it.I was so skeptical at first, having gone from bed sharing to nursing her to sleep and putting her into her crib, this was a big step for me but we did it! All with your encouragement and more importantly confidence in that teaching her to fall asleep on her own would pay in the long term. THANK YOU!
Gabriela
Hi Alanna,It has been a while. I hope everything is well with you.  It really looks like your business is expanding and doing very well I am very happy for you.

I just wanted to email you and let you know what she did tonight.  She is 16 months now and an amazing sleeper, we could not be happier! We always put her to bed at 7 and start the bedtime routine at 6:30.  Tonight the 3 of us were playing and she just looked at us and said "Night Night" and started crawling up the stairs.  It was only 6 so my husband grabbed her and we tried to keep playing with her.  A couple minutes later she did the same thing, so we looked at each other and said, well we might as well start her bath and see where it goes.   We did the normal routine just a half hour early.  She went to bed early and was happy and we haven't heard a peep from her.  She is getting 5 teeth in so I think she is just needing a bit more sleep right now.   I just can not get over how a 16 month old can decided when she is tired and when she needs to go to bed early.  I honestly do not think a week goes by that we do not mention you or refer you to someone.   Getting her to sleep was just such a life changing experience for us.  We just can not thank you enough!

I was so worried about letting her cry and self soothe because I was reading and being told that it will traumatise your child.  It just couldn't be further from the truth for us.  We went from having an extremely tired, cranky, fussy baby to a happy healthy thriving baby (now toddler) who kisses us goodnight and says night night while waving to us as we leave her room each night.  How can you even argue progress like that? We are truly amazed!

Thank you, thank you, thank you!
Alanna, I truly feel the greatest thing you did for me was give me the confidence and the knowledge to lead my daughter into healthy sleep habits. You gave me a great plan when she was 5 months. Based on that, I had the confidence at the time to see it through. And her sleep has changed as she has become older (10 months now!) and so I have felt confident in making the necessary changes based on her needs but still remaining consistent with her routine. We also travelled to London, England and she coped with the time change really well because we just jumped right back into her routine during the trip and she was fine.  The result is a baby who is absolutely delightful – engaged, learning, happy and just plain fun to be around. And my husband now refers to me at the CEO of sleep 🙂 Thank you so very much!
Alanna, I have been meaning to write you with an update for so long now but I've been so busy with all the great sleeping I've been doing that I just haven't had the time! =)

Things here have been going so well since you helped us with our sleep plan. When we started with you over a month ago the baby was staying up to 11 or 12 every night and getting her to go to bed at night was a huge ordeal! Then we started working with you and it took 10 days of training and your encouragement to finally break the bad cycle and things have been amazing ever since. Once things changed after those ten days the sleep problems we were fighting never returned and things just continued to get better and better.

So now we have a baby who wakes up every day around 7:00, is put down awake for her naps – and the soother is long gone!! Even as I type this I can't believe it. I never thought it was possible for her to sleep like this!!!!!! My husband and I still look at each other all the time and say 'can you believe this is where we are with sleep!!'

Working with you and taking this journey was so eye opening. When we first started I was so skeptical and so sure that it wasn't going to work for us. I also thought I could just take bits and pieces of your plan and still have a good result. It's only now that we've been working your whole system that I see the full power of it. As time goes on the whole thing just gets stronger and stronger. The baby is so happy and content during the day. She never falls asleep in the car or on outings. She happily spends time in her crib and can put herself back to sleep amazingly well. My husband and I are rested and we have time together in the evenings – I mean this really was life changing!!

Thank you for your help, encouragement and for sticking with us even when we were so close to giving up. We think of you often over here and I often tell my other mom friends to check out your services.

Sincerely, A Well-Rested Mom, Dad, and Baby!
Hello Alanna,
How are you? I wanted to take a minute (during nap time!! haha) to write to you…I want to say thank you sooo much for all your help and patience. Contacting you was a huge help! Having your first baby is overwhelming and life changing in so many ways, your support and guidance was so helpful.
Ben is sleeping well now and I am so confident with naps and night wakings etc. Having the plan that you set up and the support that you gave us was amazing.Thanks again so much.
Take care,

~ Jillian Oakville, ON, Canada
Well today was a day filled with mixed emotions. Let me explain today was the day that my son starting sleeping!
So needless to say I am overjoyed. I am also feeling sad because my time with Alanna is done, even though I know that she is only an e-mail away.
Alanna's support, guidance and encouragement everyday is what I needed to keep plugging away especially on those days that I felt that my son was taking steps backwards instead of forwards.

Alanna goes above and beyond in all areas and I was truly grateful for that. I will never forget what she has done for our family.

~ Thanks again, Kara
My husband & I didn't arrive at sleep training easily. We tried different coping methods like the swing, soother and tending to our 11 month old at every peep. When this just wasn't working for our son or the family we explored sleep methods. We quickly discovered that everyone has an opinion and the Internet is overwhelming.

Alanna was recommended by a friend and we decided who better to guide us than a sleep expert. Alanna used email & phone to help us customize our plan. We were braced for the worst that first day so imagine our shock when night 2 of sleep training our son slept 12 hours straight! It's been one week and we have not tended to him at night and naps are starting to lengthen in his crib. We could never have felt confident to do this without Alanna's customized plan. We are so thankful & SO rested!

Thanks Alanna- I am telling all my sleepless mommy friends about your fantastic service. Life changing!!!! You are going to make us feel ready for #2 earlier than planned!

Tim, Stephanie & Markus
Thank you again Alanna for all your help and especially your support!
I have to admit I was on my way to a melt down. Spending most of my days and nights nursing my 7 month old daughter to sleep.

She wasn't even sleeping through the night and only taking 20 minute naps. But thanks to Alanna's sleep plan and guidance within three days I saw a huge difference. I have been recommending her to ever mom I come across with any sleep issues.

Thank you for a happy well rested baby and mum!!!

Nadia – Milton Ontario
Dear Alanna,

We want to thank you so much for saving our sanity! Our twins, Iris and Eva, were 7 months old when we started our Good Night Sleep Site routine. It was quite a change from our previous routine (ha ha…there was little routine about it) but we committed to giving your plan a solid try. For those that are struggling with sleep issues, especially with twins, I would highly recommend Alanna's services.

To give a little background, our girls were very good night sleepers from early on, but never napped well. At about 6 months, they not only did not nap well, but they quit sleeping through the night. After a few weeks of very little sleep and very cranky babies, I reached out to Alanna for any suggestions. I immediately felt confident that Alanna knew what she was talking about and could help our girls learn to sleep better. Even with that confidence, my husband and I would have NEVER imagined that it would take less than 24 hours to see results. From the first night of our new schedule until now (7 weeks later), we have not woken in the night once! Our girls no longer scream and cry when we put them down for bed or naps and they have become experts at soothing themselves to sleep! Naps still aren't at the 1.5-2 hrs we are striving for, but I am ecstatic that they can stay in their cribs for 2.5 hrs for quiet time without crying. The list of benefits that we have experienced from this routine goes on and on. However, I cannot measure our gratitude for the most important result of our experience; our girls are happier and healthier because of Alanna!

Your expertise and experience (especially with twins) sold me from the minute I spoke with you. You went above and beyond our package and I can't thank you enough for that. I don't know how in the world you manage to give such care and attention to your clients, while also raising your own three children! But I am thankful you do!! We have, and will continue to recommend your services to every parent facing the oh-so challenging task of getting their children to sleep better! Thank you again!!

Sincerely,
Maggie and Greg
Hi Alanna,

I just wanted to thank-you again for your help with Malia. Your sleep plan really made a difference for Malia and for me and my husband. We are so much more relaxed now in the evenings and Malia is better rested. I can't thank-you enough! I will definitely be sending referrals your way.

Shawndelle
Just want to say thank you again for all your help. To be honest I can't thank you enough. My husband was skeptical at first but he is a firm believer that your services work!

-from the McCarthy's
Alanna has given me my life back! I am a first-time mom and my baby was waking up every 2-3 hours since birth (he is now 9 months old). I was a walking zombie – my quality of life suffered. I have been exhausted for the past 9 months. I was so worried about how I'd function when I went back to work after mat leave.

I read many books about different theories on how to get babies to sleep; none seemed to work. One method I tried seemed to work for a few days, and then he started waking EVERY HOUR. I was desperate for help and needed to get his sleeping under control before my mat leave was over.

I saw Alanna's site mentioned on a FB group and decided to give her a try. She was very easy to talk to and very understanding. She created a custom plan based on Matthew's sleep issues, his temperment and what my husband and I were comfortable with. She was always very responsive, encouraging and there to guide us through the process. She was very quick to answer any questions we had. She really knows her stuff.

I couldn't believe that with just a few changes and a new routine all outlined in the sleep plan, my baby went from waking up every 2 hours to sleeping 12 hours at night, waking up only once for a feeding (which I chose to keep doing for now). He now falls asleep on his own for naps and bedtime. We saw results within the first 2 days of implementing the sleep training. Both me and my husband were amazed.

Alanna went above and beyond for us and I am so happy I found her site. My baby sleeping better has taken a weight off my shoulders – I now am not so stressed about being able to function when I go back to work in a few months. I'd recommend her to anyone who's baby is having problems sleeping.

Thanks a ton Alanna! You are awesome!
As a mother of 2, a toddler and a 4 month old, I was starting to realize how precious my sleep was. My baby girl was keeping me occupied from 7-11pm trying to get her to sleep and which point I often gave up and just took her to bed with me. Which meant not a great sleep for mommy!
After contacting Alanna I felt a sense of relief. She's so positive and reassuring that it makes you believe change is possible. And it was. Within 24hrs of starting our sleep training I had already noticed a change in Riley. Within a few short days we were BOTH sleeping better. I noticed that she was happier, nursing better and well rested!!! Not only that, but mommy was happier – being able to spend quality time with our soon or just some ME time in the evenings!!
A BIG thank you Alanna for your guidance and constant support……and sleep for Riley and I!!! I feel like a whole new mommy with more energy to spend with my babes!
Liam was up so many times in the night we lost count. We were so desperate for some sleep that I brought him in bed with us. He wouldn't sleep for longer than 1 hr intervals, sometimes waking after 5 minutes! He wouldn't nap during the day for longer than 20 minute intervals, and it was a struggle for him to fall asleep at all. We were knowledgeable from reading different books on methods to help infants sleep but it wasn't until we received Alanna's card and her wonderful help that things changed.

My husband was skeptical and I was worried that letting our Liam cry a little was going to be damaging to him. It was exactly the opposite, he is so much happier now that he is getting sleep. Now that we all have rest we have our lives back to enjoy him which makes us all happy. Who ever said you just have to put up with the sleep deprivation until the baby finally learns to sleep is so wrong.

There is help like Alanna to teach parents how to help their babies learn to sleep on their own. Our wonderful Liam was sleeping through the night within the first week! He had improved so much in the first few days that we all began to gain sleep and think a lot clearer! His naps took more time to come along but now I actually have free time to do things around the house!
I recommend Alanna to any parent that struggles with helping their baby to learn how to sleep. Especially first time parents like us! Alanna is so encouraging, reassuring and compassionate. She helped us every step of the way. We are so very grateful for her support and kindness. She is dedicated to her work & will find the individual needs for your baby/family.
Thank you Alanna, you are the best!

– Heather, Guelph, ON
Three weeks ago my wife and I were feeling like our eight month old's sleeping situation was getting critical. He was up three to five times every night, crying until he was fed back to sleep. We didn't understand why he wouldn't sleep longer or even recognize that we were doing something wrong. We thought that maybe he was just growing so quickly that he needed the extra feedings. My poor wife was up every time he was, helping to ease him back to sleep, and she had not experienced a stretch of sleep longer than four hours in almost eight months.

Then Alanna came to the rescue! It only took Alanna twenty minutes discussing the issue with us to immediately provide insight into the sleeping problems our baby was having, and the mistakes we were making that contributed to them. He was simply not getting enough rest, even though we had thought that he was. A plan was provided to us immediately to follow to help our boy sleep better. It was truly unbelievable how quickly our baby's sleeping pattern adjusted. In a matter of two nights we saw immediate results, with long 10-12 hour stretches of sleep replacing the usual broken night time sleeping pattern. He was suddenly much happier and alert when he was awake, eating better, sleeping more soundly, and most importantly, getting himself back to sleep on the occasions he was waking! After a week of following Alanna's advice, our boy gets excited for bedtime, sleeps solid between 12 and 13 hours per night, and is overall happier than we've ever seen! Thank you so much Alanna for all that you've done, and for the consistent care and follow up you've provided to us throughout the process. Your attention to detail, and the way you made us feel like we were your first and most important priority was truly special, and we have been raving to anyone who will listen about the magic you worked for us, and how much easier things have become since we started following your plan. THANK YOU!!!!!

– Well-Rested Daddy and Family
I am a first time mom of 5 ½ month old twins Ella and Tommy. I'm not quite sure how I functioned before contacting Alanna. I had started so many bad habits to get my twins to go to sleep (ie. Soothers, swaddling, walking, rocking, shushing, etc) that bed time became quite a lengthy ordeal. I wanted to give my babies (and myself) the gift of going to sleep easily and comfortably on their own. I was able to achieve that with the help of Alanna.

I must admit I was very skeptical that anyone would be able to help me break all my bad habits and get my twins sleeping on a schedule. But after talking to Alanna (also a mother of twins) I was motivated and committed to giving this 100%. I liked how the plan was customized to the personalities and behaviors of each twin. I felt so supported the entire time, and Alanna always answered any questions that popped up along the way.

I noticed improvements in their naps and night time sleep just after a few days. And just like she said, Tommy and Ella's naps keep lengthening. They are happier during their wake times, and the fact that I can just put them in their cribs to sleep without all the work up has made life so much nicer!

Thanks for giving our family the gift of sleep Alanna

– Kelly, ON, Canada
Hey Alanna,

I am happy to report, we have just had our 1 week anniversary of full night sleeping!!!! I can't thank you enough Alanna, you have truly brought us back on track. I am near tears each morning when I go in to say good morning to Nyla because I feel as though you have given me back my daughter.

I understand what you were saying about being super consistent about naps to get them to lengthen. She had been in her pattern for so long that it will take some months for her to get back what she lost. We are remaining consistent for sure. I have seen the consistency pay off these past two weeks so I am keeping it up – it is totally worth it!!!

Once again Alanna, I can't thank you enough for giving us this gift. Or rather, giving us the tools to be able to give Nyla the gift of sleep once again. You know, before Nyla's sleep issues began, she was so happy and content, laid back and a go-with-the-flow type of child. She was also quite fearless when playing on the playground or with her friends. But the last 6 months I felt had begun to change her. In addition to natural developments at this age, I was afraid she was starting to become so introverted and fearful of new situations. And sometimes, she seemed so on-edge and tempermental – not at all as she used to be. Getting back to a routine and proper sleep habits in the last 2 weeks has brought her back to what I believe is her true temperment…a wonderfully happy, compassionate, well-adjusted and risk-taking child. Words cannot express what that means to us as a family. Thank you.

I recognize that there will be bumps in the road, but knowing how to deal with them now really helps the anxiety of dealing with them in the future. And thank you for being only an email away. Thanks for everything Alanna!

– Finally a mother of three who can sleep,
Nadia
Alanna is my angel, she saved me and brought order to my family and to our lives! I was at the end of my rope with my daughters sleeping habits, she choose to sleep on me instead of her crib. I had tried everything I could possibly think of with the end result being failure. I was referred to Alanna and it was the best call and money I had ever spent. After our first conversation I already felt better and new it wasn't my fault I just didn't have the tools or know how to put my daughter on a structured schedule, which she was majorly lacking. Alanna's support and sleep plan had my daughter sleeping within a week. If anyone is having problems with their little ones please don't hesitate and get the help you need, you won't be sorry….

– Tanja, Burlington, Ontario
Alanna's skill and expertise in sleep training has saved my sanity more than anything else. As the mother of two, now excellent sleepers, I can function with the rest of the adult world again. Having her as a resource has been the most valuable one in raising my children.

– Jenn, Belleville, ON, Canada
As a new mother, or even an old one, one of the things we want for our babies and children is to be well adjusted and happy. An important way to achieve this is by getting the right amount of sleep. With Alanna's guidance and tips I was able to get both of my children on a great sleep schedule at about 4 months old. Within 3 nights of following the plan outlined, both children were sleeping 11+ hrs at night. Which made us all happy and well adjusted. I can't praise Alanna's methods and skills enough.

– Heather, Cape Cod, MA, United States
As a new mom I fell into the "accidental parenting" thinking sleeping with my 11 month old was not going to create a bad habit, after all she is such an easy going baby! I was nursing her and found it oh so convenient to have her right there beside me! Soon realizing I needed her to have confidence and me to have my marriage back with my patient husband. Then the angel Alanna appears:-)

At first I really thought I could do the "crying out" thinking it would be hard but fast results…Not a chance. I couldn't follow through. Alanna had reassured me that there was always plan B. So with her excellent schedule I started over, by using Alanna's consistent plan of feedings and naps, with her encouragement and support my baby girl had consistency. This was all I needed to gain my own confidence and follow through to get her sleeping in her crib and me back in the arms of my loving husband. This house is snoring and I love it! All thanks to Alanna.

-Mama J, Burlington, ON, Canada
Alanna came into our lives when we were at our wits' end about our son's sleeping habits.

She had the right mix of teacher, coach, manager, and cheerleader to get us back on track and help my son (and us!) get the sleep he needed, and she really cares about her clients.

After working with Alanna, our son began sleeping soundly 11-12 hours at night and taking great naps. He's so much happier, and so are we. Thank you, Alanna!

– Mandi, Brooklyn, NY, United States
Alanna is my Fairy Godmother of Sleep! My 5 ½ month old baby girl Thia had been waking up every two hours each night since birth and I was a complete zombie.

I had bought all the sleep aids, read the books, and tried many things but nothing seemed to work. I was referred to Alanna by a friend and on the very first day of her putting my baby on a customized sleep plan, Thia slept through the night for 10 hrs and has been doing so ever since! I've learnt so much, Thia is happier, and I am no longer sleep deprived. Thanks for your support Alanna.

– Tanya, Pickering, ON, Canada
My husband and I were coming to the end of our rope. Our son was 5 months old, breastfeeding and to our dismay, on no set schedule, we never knew if we were coming or going. He was a 35 week preemie and plagued with bad gas since birth and double inguinal hernia surgery at 8 weeks. We were used to his sporadic sleep schedule yet desperate to end it and put him on one that would benefit both him and us. The only place he would nap was in his swing and usually it would come after a major meltdown and 15 minutes of rubbing his head and shushing while he swung.

We spent hours in the evening going from swing to walking in our arms or playing with him till his last feed at midnight when we would plunk him awake in his crib and he would put himself to sleep. He always slept in his crib at night but never for longer than 6 hours and never at any other time of the day. This made for very long and stressful days and evenings for both my exhausted and cranky husband and I.

Alanna McGinn from Good Night Sleep Site literally changed our lives in 1 WEEK! Her proven methods and support made a challenging time in our lives so much easier. The fog lifted and we saw a truly well rested, happy baby boy and started enjoying our lives again!! Our son now sleeps 11-12 hours at night, and spends scheduled naps in his crib. My husband and I have our evenings back and nothing beats the beautiful smiles we are greeted with when he awakes, HAPPY!

Alanna's packages are very affordable and we would have gladly paid double for the results we've achieved. She has a wealth of knowledge as a mother of 3 herself (her twins born just a month after my son) and a willingness to share it! I would gladly recommend Alanna's services to any parents out there, whether first timers or just looking for a refresher with numbers 2 or 3 or 4!
We can't thank Alanna enough for all she's done for our family."

– Jen, Ian, & Owen, Burlington, ON, Canada
I contacted Alanna out of desperation after my daughter turned 9 months old and was still not sleeping through the night. I had friends whose children were far younger than my daughter and were sleeping soundly and effortlessly for 12 hour stretches. Our daughter was going to sleep easily but was waking up 2 -3 times a night and was inconsolable only until she was picked up. We knew she needed sleep training to break her of this waking habit but my husband and I could not decide which sleep method would work best for our little one or if we would be able to be consistent enough to make it work.

Alanna took the time to counsel my husband and I on what method would be best for our daughter and supported us throughout the process. In moments of weakness, it was a blessing being able to call Alanna and have her calmly reiterate the sleep plan we had developed together.

Thanks to the sound advice I received when we contacted Alanna I was able to independently sleep train my son to sleep soundly through the night at 5 months old."

– Lindsay, Georgetown, ON, Canada
I am a new mum to 6 month old twin girls. I contacted Alanna after an old friend referred me to her as the "baby sleep whisperer." I contacted her after another long, sleepless night and I was just about at my breaking point. My girls had been good night sleepers until approximately 5 months and then they started waking up in the middle of the night for what seemed like no reason. They were never good nappers and they were awake almost all day and I would be lucky to get 30 minutes from them. I was so exhausted, my house was a disaster, and I just felt like a zombie day and night…until I contacted Alanna. We spoke on the phone for over an hour and a half so she could fully understand my situation and she immediately made suggestions and explained why.

I started the sleep training the following morning and their naps immediately improved and after just a few days, they are now sleeping for 1.5-2 hours, twice a day. By the second night, both girls were sleeping in their own cribs, in their room, for 12 hours! I noticed an immediate change in one of my girls personalities – she is so much happier now that she has the important sleep that she needs. I enjoy my time with them so much more now that we are all getting the sleep and rest that we need!

Alanna was wonderful to deal with. She would follow up with me daily to see how the girls and I were doing and she was always available for questions. She always stressed that she would never want me to do anything I was uncomfortable with and I'm happy to say that every recommendation worked and after only 2 weeks my girls are on an amazing sleeping and eating schedule.

I can't thank Alanna enough for her help; she helped me get my life back in order. I would recommend her to anyone who is struggling with their baby's sleep (or lack thereof), she really is the "baby sleep whisperer."

– Jennifer, Oakville, ON, Canada – Mom of twins
As a new mom, I felt confused and uncertain about a lot of things….feeding, bathing, hygiene, sleep! It was the sleep that worried me the most, because it seemed like a different issue altogether.
I had so many questions…like how to know when he's tired, how often he should be sleeping, when to start with a sleep schedule, what the heck WAS a sleep schedule, what should the sleep routines be, what's "normal", and on and on and on.
A friend of mine recommended I speak to Alanna, and I can honestly say that all of the many questions that were buzzing around in my brain stopped after only one conversation with her. It was simple advice, but it made all the difference.

– Rochelle, Pickering, ON, Canada
I read all the sleep training books, but found it challenging to put into practice what I had learned in theory. My husband and I were also disagreeing on the right approach to take with each of our two children (problem sleepers, both of them). Enter Alanna, a neutral third party who provided us with extremely practical suggestions and easy-to-follow techniques. My first was sleeping through the night in 4 days, my second managed it in a week. Thank you Alanna, for the gift of sleep (and a happy marriage, to boot!)."

– Kristin, San Francisco, CA, United States
Alanna was my sleep consultant with two of my three children, and I wish I knew her when I had my first! She provided good advice and was supportive and understanding of how hard a time we were having without good sleep. She is kind, realistic, and very knowledgeable about sleep needs and sleep patterns in infancy."

– Sarah, Calgary, AB, Canada
Alanna, I just want to thank you again for all your help. These past 3 days have been so great – Cooper's been sleeping so well and we're all very happy. I can honestly say that my life is so much better since the sleep training. I'm already trying to refer you to some of my friends!

Carolyn
Burlington, ON, Canada<