Dropping Naps – Is it Time?
The time will come when your toddler is ready to go nap free throughout the day – I know, everyone hold each other and weep. But if your little ones naptime starts interfering with his consolidated nighttime sleep it may be time to make that transition. Children can drop that last nap as early as 2 years and hold onto it as late as 5. You'll know your child is ready when:
He can consistently go all day without a nap and not be near meltdown by late afternoon or dinnertime.
Bedtime is consistently being pushed back because he's talking and playing in bed for an hour or more before falling asleep.
There are too many mommy and daddy shout outs or out-of-bed visits.
Dropping naps shoudln't happen too quickly though. I normally advise that 2-3 year olds still need more sleep throughout the day and to try and hold on to those naps or quiet time as long as possible. The longer they are in their designated space the better opportunity they have to rest and fall asleep so it's important to communicate with your child that they need to play quietly in their room.
Sign Up For Our Newsletter
How do we keep our children happy in their rooms during that time? Here are a few handy tips to help establish that quiet time and possible nap.
Quiet Time Treasure Box
Have a bin filled with quiet time activities that your little one can enjoy in his room. These activities shouldn't be overly stimulating and you can make it affordable and fun. Include things like:
Activity or colouring books
Felt boards
Story books
Puzzles
Sticker books
Small Building sets and blocks
Paper dolls
Favorite figurines
Have them listen to a taped story
When it's nap/quiet time have your child pick one toy from the bin. Giving him that choice will help him feel in control of the naptime and more accepting of it. Communicate the rules that he must sit in his bed quietly and play with that toy until mom or dad comes to get him. Once quiet time is over have him place the toy back in the box and the next day he can pick something different.
Child Alarm Clock's
Behavioral modification clocks don't just work well for night sleep but they can also work great for naps. An average quiet time is around 40 minutes to an hour and you can set the clock with times so that he knows that until the clock changes colour he must stay in his room and either try and sleep or play quietly. Choose a clock that is fun and colourful and have it go on during your naptime routine. Communicate how it works and how it needs to be followed.
Yes your afternoon of quiet time may soon be coming to an end mom and dad, and if you find yourselves at this stage then embrace this new change and keep a few things in mind. Whenever we eliminate sleep for our children we aren't taking it away entirely but redistributing it elsewhere. Bedtime should be bumped up until he has adjusted to the new routine, possibly mealtimes as well. Don't get discouraged as it could take a few weeks for him to adapt to the new schedule. As I always say, stay consistent in the new routine and in how you handle it. Consistency leads to a higher probability of success, and quicker results.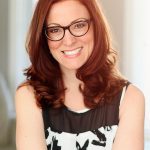 Alanna McGinn is a Certified Infant and Toddler Sleep Consultant and Founder of Good Night Sleep Site – a Global Pediatric and Family Sleep Team. She provides free child and family sleep support through her Facebook, Twitter, and Instagram. She invites you to join her sleep community as she works towards Good Night Sleep Site's mission of a healthier rested family unit. For more sleep tips please visit Good Night Sleep Site.