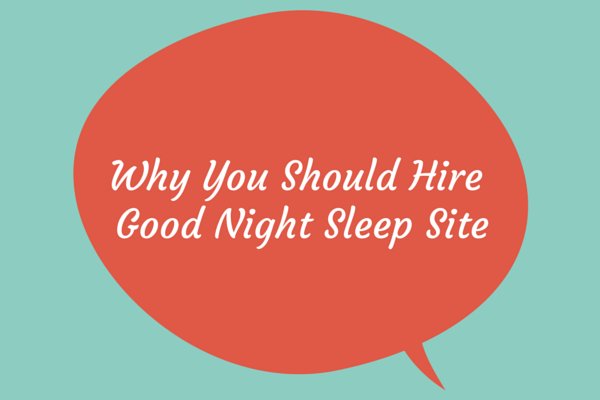 Do I Need to Hire a Sleep Consultant?
Wondering if it's time to hire a sleep consultant? If you have been looking at sleep information on the internet, in books, or in speaking to others,  you know that there is a lot of conflicting advice out there on how to sleep. We at Good Night Sleep Site believe that a good sleep consultant helps families sift through information about the biology of sleep and sleep hygiene to find what will work best for them and their family. What could be better when you are sleep deprived and confused than to have your own personal sleep educator walk you through the entire process? Our consultants provide a detailed customized sleep plan and comprehensive support throughout the period they work with each family.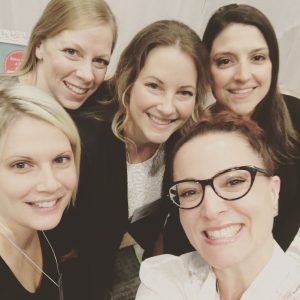 Click here for more information about our infant and child consultations and the Good Night Sleep Site process.
How Does the Good Night Sleep Site® Process Work?
We know that each family member is an individual and different families have different values and dynamics. We don't just work with one method or with one parenting philosophy. We work with families to develop their own plan within the science of sleep and with methods that have been proven to work. Whether we are helping you learn how to sleep again or your child sleep better, we provide a detailed step-by-step plan with above and beyond support. As your family becomes better rested their sleep needs change and as your consultant we continue to educate you on how to respond to those changes. Our support and guidance gives you the confidence to become your own family's sleep expert.
We can't and won't guarantee how many nights it will take for you or your child to be sleeping better. How can we? Our sleep support and education isn't a sales pitch. It's a service that we offer to our many clients. One that we work very closely with our families. We guarantee through our support and education your family will sleep through the night and your child will take proper naps.
Are you ready to learn how to sleep better? Check out our Adult Sleep Consultations.
Why Should I Hire a Good Night Sleep Site® Consultant?
At Good Night Sleep Site® we hold ourselves to the standards of the International Association of Child Sleep Consultants of which our Founder, Alanna McGinn, is a Director. We believe that these Associations uphold the most rigorous industry standards. For example, following their guidelines on education, all of our consultants have graduated from The Family Sleep Institute. An extensive 6 month certification consisting of 250+ hours of training and conducted by Sleep Educator pioneer Deborah Pedrick who has over 15 years experience in the Sleep Consulting industry. To maintain our certification we are required to undertake further education courses which allow us to be up to date and to explore different areas that help us support our Good Night families.
Curious about our training? Ask us! We'd be happy to share our training and education with you. We'd do the same if we were hiring a sleep consultant.
Have we mentioned the amazing team of consultants we have? There is a benefit to having many consultants under the same 'roof'. We are a closely-knit team and we draw on each other's skills and experiences. Each of our certified consultants are trained Good Night Sleep Educators under Founder Alanna McGinn – world-renowned Sleep Educator and faculty member of the Family Sleep Institute. We are very proud of our level of training and experience, and that information is readily available.
If you want to talk to a Good Night Sleep Site® consultant to see if working with us is right for you, book your complimentary 15 minute consultation here.
Certified Sleep Consultants, Good Night Sleep Educators, and members of the IACSC and SBSM. Follow our free child and family sleep support through Facebook, Twitter, and Instagram. Join our sleep community as we work toward Good Night Sleep Site's mission of a healthier rested family unit. For more sleep tips please visit Good Night Sleep Site.