[custom_frame_left]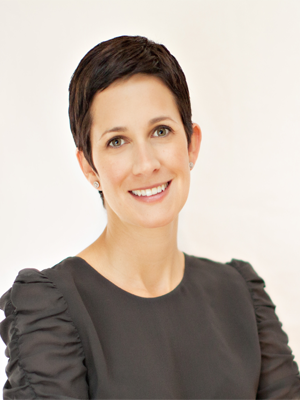 [/custom_frame_left]
[two_third_last]
Tara O'Mahony
Certified Sleep Training Consultant
Tara is the proud mother of three active children (a pre-schooler and toddler twins) and wife to a soccer-crazed husband. Prior to the birth of her first child she received a lot of information from other moms about the sleepless nights ahead of her but was surprised that when taking a course for new parents, the pediatrician instructor included nothing on the basics of baby sleep. So, in a quest to be prepared she began studying about the science of baby sleep, and she was hooked! Her research paid off and she was able to create some great sleep habits for her daughter early on.
A few years later when she found out she was expecting twins she was referred to Alanna because of her first hand twin experience and together they established a plan to help ensure her family would be getting the sleep they needed when the twins arrived.
After helping many friends with their children's sleep struggles she decided to make it official and began training and became a certified Family Sleep Institute Sleep Consultant and joined the Good Night Sleep Site team. Tara loves working with families to educate and support them through getting their children the sleep they need to thrive and be happy.
When not helping families stay well rested she loves to spend time with her family exploring the outdoors and having dance parties indoors. She also loves to travel and read when time allows ☺.
[custom_button text="Book Consultant Now" title="Sleep Seminars" url="https://goodnightsleepsite.com/consultations/" size="big" bg_color="#FE5E08″ text_color="#FFFFFF" align="left" target="_self"]
[/two_third_last]
[divider]
Client Testimonials
I do not even know where to begin, or how to fully express our gratitude to Tara, and GNSS. Our sweet boy had the worst reflux and colic, crying almost all day everyday for the first three months of his life. Once he was close to six months, we were close to a breaking point from lack of sleep and any sort of normalcy. Henry still required two night feedings, with frequent wakings in between, and would only nap for 30 minutes at a time (this was after crying for 20+ minutes in his crib). After getting the approval from the pediatrician, and finally persuading the hubs to get on board we bought the two week consultation package. Tara took the time to get to know all three of us, learn about his medical history, and helped us choose a sleep method to implement. With her guidance, encouragement, and her awesome schedule for Henry…he began sleeping through the night within a week, and sleeping for 1.5-2 hours during his naps within two weeks. Our lives are completely transformed, for the better. Other than having our son, we had not experienced something so life changing – Henry is finally well rested, happy, and eating so well. As for mom and dad – we are husband and wife again…able to eat dinner, sitting down, at the same time again! This experience was such a blessing to us, and we are so thankful! I would recommend this program to any family!
Thank you so much for helping me with my baby Tara. The support that I received throughout this process made me feel as though I had a friend to rely on and to help me through. Baby is doing great!
My experience with Tara was wonderful. She gave me a plan and the confidence I needed to execute that plan. Tara was able to come up with a plan that worked for our life. I also feel that she managed my expectations well. I have already recommended her to several people.