Simple Solutions To Help Your Baby Get a Good Night's Rest
(For Babies Up to 12 Months of Age)
You Don't Have To Be Sleep-Deprived Just Because You Have a Baby
Do you think you're destined to months of no sleep after having a baby? Think again. Alanna McGinn, Founder of Good Night Sleep Site, will help you improve your baby's sleep. She'll be your guide in teaching your baby how to become a champion sleeper, with the same compassionate and practical wisdom she's used to help thousands of families get better sleep.
You are the expert at your baby's sleep.
No, really. You are.
Alanna and her team of global sleep consultants have been helping families worldwide sleep better for over 12 years. Host of the popular podcast This Girl Loves Sleep and media Sleep Expert go-to, Alanna has taken her years of experience and education and written this book for you – the tired parent who wants answers and simple sleep solutions that can help your baby sleep better TONIGHT. Alanna will teach you how to use your knowledge about your baby to create a personalized sleep plan, grounded in the science of sleep.
In this book, Alanna will show you how to:
Debunk the myths about baby sleep that may be keeping your little one from getting the rest she needs.
Use the newborn weeks as the foundation for building good sleep habits.
Apply Alanna's four Good Night Sleep Tools (Environment, Naps, Routine, and Method) as the basis for your baby's sleep plan.
Help your baby fall asleep on her own and through the night, without your assistance.
Prioritize maternal and paternal mental health during your baby's infancy.
This is the baby sleep book that every tired parent needs to own. You won't be skipping any chapters with this one. This Baby Loves Sleep is an easy to read, easy to apply and plan sleep book that gets to the heart of what's going on with your baby's sleep quickly and insightfully so that you can start applying these practical, science based baby sleep steps that have helped thousands of our families as early as TONIGHT!
Alanna's skill and expertise in sleep training has saved my sanity more than anything else. As the mother of three, now excellent sleepers, I can function with the rest of the adult world again. Having her as a resource has been the most valuable one in raising my children.
Jenn
Mom of 3
Alanna has always been our girl for anything sleep related with our kids. Doing this thing called 'life' with seven kids in tow is hard enough, let alone not getting sleep on top of that. This Baby Loves Sleep takes all of her easy-to-implement advice and puts it into one simple book that you might as well consider your bible until you're back on a regular sleep schedule.  Whether you're a first timer or you're on your third and fourth like us, this is a must read.  Consider it your first step in gaining back your sanity.
Cat & Nat
#1 Bestselling Authors of 'Mom Truths'
Not everyone can afford to hire a private sleep consultant, which is why I'm over the moon that Alanna has finally written this book. She walks you through everything single thing that is happening with your baby at every stage, so you can feel confident in her direction. She takes the time to dispel the common myths, explain what's happening developmentally, and gives you solid direction so there's no question in your mind what to do. This girl DOES love sleep and it shows. Her knowledge of the science of sleep is unparalleled but really, it's her firm compassion that seals the deal for me. She instantly puts your mind at ease and gets your whole family sleeping soundly in no time flat. You are in the best hands with this book!
Jamie Glowacki
Author of 'Oh Crap Potty Training,' and 'Oh Crap I Have a Toddler' NEWBORN KNOW-HOW
Recognize the connection between your newborn's brain development and sleep. SLEEP ENVIRONMENT
Understand the important role that sleep environment plays in baby sleep. SCHEDULES
Learn the biologically appropriate times your baby should be awake and asleep, based on age and development. OPTIONS
Find the sleep training method that works best for you and your baby. NAP KNOWLEDGE
Unlock the secrets of restful and LONGER naps. SLEEP CHALLENGES
Get all the answers to your most common baby sleep dilemmas.
THANK YOU, THANK YOU, THANK YOU! My daughter is such a sleep champ now! I lay her in her crib and there is NO fussing or crying at any of her naps or bedtime! Alanna, thank you for giving us the confidence, strength and patience to help us make her better sleeper. She is laughing and giggling and generally just a happy bright-eyed baby and we are better parents to her because we are well-rested and happy.
Ida
mom of 6 month old
Alanna is my sleep fairy godmother! Alanna helped me through it step by step, and tear by tear. She stayed on the phone with me during one rough bedtime transition night to make sure I wouldn't cave. The transition happened fast and now my little girl knows she has the power and this is the best gift. Thank you Alanna!
Cheryl Hickey
Host Entertainment Tonight Canada
"This Baby Loves Sleep" is a true lifesaver for any parent struggling with sleep! Alanna's loving strategies and tools are easy to follow and a gift for a lifetime of good sleep habits. This girl DOES love sleep and it shows. Her knowledge of the science of sleep is unparalleled but really, it's her firm compassion that seals the deal for me. She instantly puts your mind at ease and gets your whole family sleeping soundly in no time flat. You are in the best hands with this book!
Catherine McCord
Founder Weelicious
Alanna McGinn is Founder and Certified Sleep Expert of
Good Night Sleep Site
, a global sleep consulting practice. She serves on the faculty of The Family Sleep Institute and is host of the
'This Girl Loves Sleep' Podcast
. Alanna has established the world-wide brand of Good Night Sleep Site as being a #1 sleep resource for families and for over 12 years she and her team of sleep consultants strive in helping families (baby to adults) and corporations overcome their sleep challenges and have well-rested smiles in the morning. You can follow Alanna's expert advice in national publications like Macleans, Prevention Magazine, Today's Parent, and Huffington Post, and has appeared as a leading sleep expert on The Marilyn Denis Show, Your Morning, City Line, and Breakfast Television. Alanna lives in Toronto, Canada with her husband and their 3 children (1+twins!) You can find out more about Alanna McGinn and how to work with a Good Night Sleep Consultant at
goodnightsleepsite.com
and follow Alanna and all her sleep tips on
Instagram
.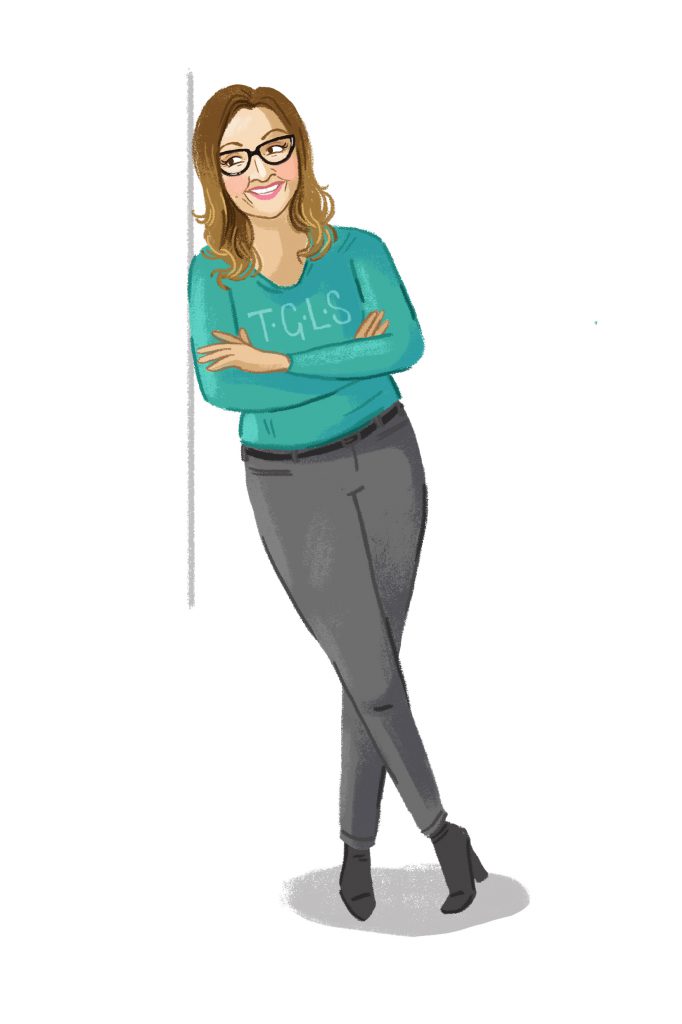 Download your FREE chapter of "This Baby Loves Sleep" the first book in this series written by Good Night Sleep Site Founder, Alanna McGinn. Alanna breaks down her 4 key Good Night Sleep Tools to help you become your baby's sleep expert. You'll walk away from reading this book with the right sleep plan in place for your baby!
As parents of twins, very few things have 'changed our life' quite like Alanna at Good Night Sleep Site. With her education and guidance our boys were napping for 2 hour stretches and sleeping through the night within days. She is not only highly skilled but she is kind, understanding and patient - she gave us the gift of SLEEP and for that we are forever grateful.
Jessi Cruickshank
Host "New Mom, Who Dis?" on Facebook Watch
'Sleep Training' is a term most new parents are afraid of. Tim and I can honestly say that Alanna McGinn and Good Night Sleep Site helped us release our fear of this with her knowledge about the subject. She provided an in-depth, individualized sleep plan for Sonny that we trusted whole-heartedly and didn't deviate from. Once we put her sleep plan to the test, Sonny's sleep patterns improved immensely and we are now on a schedule that is working beautifully for all involved!
Whitney Port
Entrepreneur, fashion designer, influencer and TV personality
Alanna McGinn saved my life! At least, that's certainly what it felt like for an extremely sleep deprived, hormonal first-time mom who'd spent six months breastfeeding and never sleeping for more than 2.5-3 hours at a time. I was very hesitant to commit to sleep training because of CIO horror stories. I felt like I was at the end of my rope and more importantly, I felt like I was failing my daughter because she needed sleep even more than I did! I implemented Alanna's plan for my family and within 9 mins, the seemingly impossible happened: my baby completely self-soothed herself to sleep. No rocking. No feeding. No pacifier. No nothing! She was put down awake and she did it. We did it! I'm so grateful for Alanna's help in getting us through our rough patch swiftly and effectively. My daughter wakes up happier than ever because she's well rested and confident in her ability to self soothe. This mama wakes up a whole lot happier, too!
Shenae Grimes Beech
Actress and YouTube community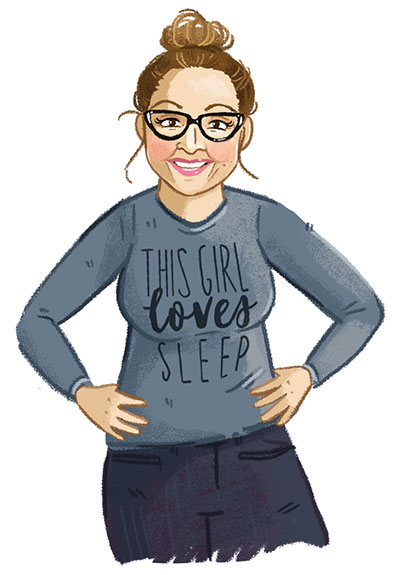 Frequently Asked Questions
What happens after you order on Good Night Sleep Site
Click the "Add to Cart" button below.
Complete your order on a secure checkout page.
The file will be automatically downloaded to your computer.