Our Sleep Consultants are Seen On:
Baby Sleep
Alanna McGinn
One, two, three, four…I declare a nap war.  Because that's how it feels some days, right?  You KNOW your little one is tired.  And yet they just won't nap.   …
Toddler Sleep
Alanna McGinn
Using a toddler clock has become a more popular "tool" in a parent's sleep tool kit and I have to admit that I am a huge fan.  When solidifying sleep rules with a toddler or ...
Family Sleep
Alanna McGinn
Ready to take a nap? Make sure you know how to nap properly. There is no debating that naps are glorious. They can revitalize you, boost energy and productivity and set you on the right ...
Resources
Alanna McGinn
The Sleep Mistakes Couples Make Forcing Them to Sleep in Separate Rooms I sat down with Ben Mulroney to discuss bedtime blunders that couples make and why they are sleeping alone. More and more ...
What Our Clients Are Saying:
Just want to say thank you again for all your help. To be honest I can't thank you enough. My husband was skeptical at first but he is a firm believer that your sleep consultant services work!
I just wanted to thank-you again for your help with Malia. Your sleep plan really made a difference for Malia and for me and my husband. We are so much more relaxed now in the evenings and Malia is better rested. I can't thank-you enough! I will definitely be sending referrals your w
Before contacting you, I had considered canceling our trip because of his poor sleeping and I felt guilty about leaving someone else to be sleep deprived. But after working with you I felt pretty confident that he would be good and he was! So thank you again, because of you I was able to have a lovely weekend away with my husband without worries about how Noah was sleeping and how his grandparents were coping. Thank you, thank you, thank you!
Thanks to Alanna's sleep plan and sleep consultant guidance within three days I saw a huge difference. I have been recommending her to every mom I come across with any sleep issues. Thank you for a happy well rested baby and mum!!!
As a new mother, or even an old one, one of the things we want for our babies and children is to be well adjusted and happy. An important way to achieve this is by getting the right amount of sleep. With Alanna's guidance and tips I was able to get both of my children on a great sleep schedule at about 4 months old. Within 3 nights of following the plan outlined, both children were sleeping 11+ hrs at night. Which made us all happy and well adjusted. I can't praise Alanna's methods and skills enough.
After months of lost sleep for both my son and I, I reached out to Alanna for help. Within a couple of days my son started sleeping through the night and finally taking naps longer than 30 minutes! It was a miracle and as a result we all feel more rested and happy as a family. Thank you so much Alanna!
I can't express how thankful we are to have found Alanna and the Good Night Sleep Site! When our daughter was falling into the same poor sleep habits that we experienced with our son we knew that we had to do something. With Alanna's amazing advice, support and guidance Jacqueline is getting the sleep she needs as is the rest of the family. She is definitely an expert in her field! Thanks to Alanna we are no longer a sleep deprived household and we are all much happier for it. I would recommend Alanna to anyone and everyone!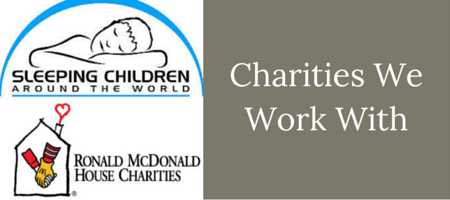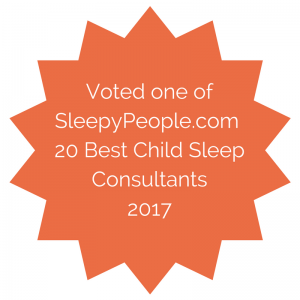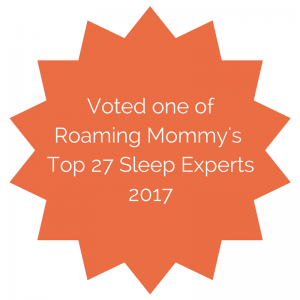 Welcome to Good Night Sleep Site
Are you exhausted from lack of sleep & wondering what a sleep consultant can do for your family?
Perhaps you are exhausted from sleep due to a new baby in the house or a toddler that is having trouble sleeping through the night. Have you been suffering from your own sleep issues and wondering how to sleep again? It is time to speak with a Good Night Sleep Site sleep consultant and learn some effective sleep training tips to get you and your family into healthier sleep habits. Our sleep consultants work with your family values, beliefs, and individual concerns to bring about longer naps and deeper sleeps through the night resulting in a happier and healthier family unit.
Good Night Sleep Site® is a family and pediatric sleep consultant practice. Your personal certified Good Night Sleep Site sleep consultant will provide you with emotional and educational support in order to help your baby, child, and yourself with your family's sleep needs. Our philosophy is simple. There are many sleep program options and specific sleep training method approaches to choose from in designing an effective sleep training plan. We don't choose one over another. Your Good Night Sleep Site sleep consultant will choose the right sleep training plan to fit your individual family's needs.
Our certified sleep consultants work with you to create your sleep plan and customizing proper sleep hygiene for your baby, child, and family.
Our sleep consultants help your family learn great sleep habits that last a lifetime.
Our goal, as a sleep consultant, is to work with you and set up a sleep plan that you are comfortable with to help your baby or child become a GREAT sleeper in a way that suits your family values.
Global Sleep Consultant Network
Our global certified sleep consultant network is dedicated to helping the world sleep easier and better. We find what works for you and your family and build on that. The nightmare of sleepless nights is over, and a new day has dawned! Whether you are a first time parent, a been-there-done-that parent, or a parent of multiples, you and your child are about to start a wonderful sleep journey and we can't wait to join you!