Good Night Sleep Site takes special care to understand the needs of each of our clients to create a custom Sleep Plan for their family. We are so fortunate to work with some amazing parents and their children, and we are proud to share their stories.
"It was truly life changing."
"Our son has a better quality of life because of Good Night's program."
A note from Alanna, founder and senior sleep consultant: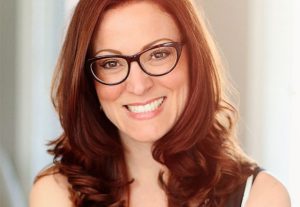 "When we begin working together you are welcomed into the Good Night family with open arms. I respect and value that you have chosen Good Night Sleep Site to share in this experience with you and look forward to guiding you through this process. There is a reason that many clients have become friends to Good Night and have shared their experiences with you. Please take a moment to read their words. These testimonials mean the world to us."

My family worked with Lynn for 2 weeks for our 5.5 month old twins. She first met with us via video chat to assess our families needs and then she came up with a personalized sleep plan for us. She was there with us every step as we implemented our new plan. She answered questions we had along the way and even provided answers to future situations that we have not yet encountered. She has a very quick response time, which was helpful if we needed an answer right away. Lynn provided us with positive motivation and encouragement, which helped us continue with the plan to meet the sleep goals for our twins. Our twins were decent sleepers before working with Lynn, but they were not sleeping through the night long enough to make it until their set daily wake time. Thanks to Lynn's plan, our now 6 month old twins are both sleeping 12 hours at night consistently! We highly recommend Lynn to any family looking to work with a sleep consultant.
I couldn't have been more blessed then to work with Lynn. She was absolutely incredible. She was always available, we shared over 200 emails.  No doubt she will excel in this field!
Lynn is extremely well versed in her knowledge regarding children's sleeping behaviors. She made sure we chose a program that my husband and I were comfortable implementing. Our 19 month old is now able to self soothe and has adjusted to sleeping in her crib both for naps and nighttime. Lynn was always available to help with any questions and made this sometimes stressful process extremely manageable! We thank you so much for all your help. -The Kisker Family 🥰👶
Lynn was an absolute pleasure to work with. She was incredibly insightful, supportive and helpful. She answered all of our questions, went out of her way to support us during the day and made us feel very well taken care of. Sleep training is often as hard for the mothers as for the child, and I felt in very good and capable hands with Lyn. We trusted her implicitly and she always backed up her advice with good resources and educational materials. I have already recommended her to several friends. Thank you, Lynn!!
We cannot say enough great things about Lynn and this program! She is AMAZING at what she does. She is patient, calming, kind, and extremely supportive, while being a wealth of knowledge throughout the process. We were at our wits end with a baby that was almost a year old and napping for MAYBE 15 minutes unless she was being held and up many times throughout the night and wouldn't go back to sleep without a bottle. Lynn had us making progress within a day or two, and by day 4 or 5, she was consistently putting herself to sleep for two 1.5-2 hour naps per day and sleeping 12 hours straight at night! We are like a new family and couldn't have done it without Lynn's guidance. She is such an asset to your company – you're so lucky to have her and we feel very lucky to have gotten the chance to work with her!