Good Night Sleep Site takes special care to understand the needs of each of our clients to create a custom Sleep Plan for their family. We are so fortunate to work with some amazing parents and their children, and we are proud to share their stories.
"It was truly life changing."
"Our son has a better quality of life because of Good Night's program."
A note from Alanna, founder and senior sleep consultant: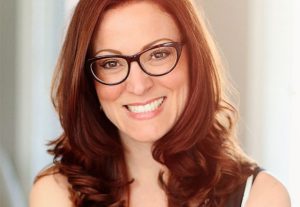 "When we begin working together you are welcomed into the Good Night family with open arms. I respect and value that you have chosen Good Night Sleep Site to share in this experience with you and look forward to guiding you through this process. There is a reason that many clients have become friends to Good Night and have shared their experiences with you. Please take a moment to read their words. These testimonials mean the world to us."

"We highly recommend Jaime to anyone who is looking for sleep help. Jaime gave us the confidence and tools we were seeking after endless books, articles and googling that left us confused and sleepless. After one week of working with Jaime our almost one year old is sleeping 12-13 hours a night and napping twice a day for 1-2 hours. Thanks Jaime!"
"At 5 months, we decided to sleep train Myles using the cry it out method and it worked initially for night time sleep. However, at 6.5 months old Myles was still not sleeping through the night. He would breastfeed twice a night and then he started to wake up every 1-2 hrs and this persisted for 3 weeks. Furthermore, he developed a strong breastfeeding and sleep association. His naps were still a work in progress. I was exhausted and the sleep deprivation took its toll on me. My husband and I were not even sleeping in the same room due to Myles' constant night wakings.

I finally decided it was time to enlist the help of goodnightsleepsite. Jamie was fantastic. She was kind, easy to talk to, responsive and very professional. Within the first two nights, Myles was sleeping through the night. Naps were more challenging but Myles learned quickly and was napping more consistently than he had ever been. With Jamie's help, I was able to establish a routine that worked really well for us. We broke the breastfeeding and sleep association and I was able to incorporate set times for solids. Most importantly, I was able to put Myles down awake and HAPPY. He learned to settle on his own and within 5-10 minutes he was asleep. This was all thanks to Jamie!

For any parents out there who are struggling and are constantly sleep deprived, I strongly recommend enlisting the help of goodnightsleepsite. The two-week package was well worth it. The sleep log, text messaging and follow-up calls provided us with the support we needed to see the process through.

I am forever grateful to Jamie for giving me my sanity back! A good night's sleep for the whole family is priceless."
"Thank you Jamie for helping us get some sleep again! Our little man was never a great sleeper, but it was manageable during the newborn stage. When the night wakings became hourly and I was barely getting an hours sleep at a time, my husband and I knew we needed to do some sleep training. With a 3 year old at home as well, we needed support to ensure we'd be successful. I was nervous about the process and had lots of questions, but Jamie was so friendly and willing to listen and provided lots of reassurance. Our sleep plan worked great within the first day, and I could not believe how much better I felt after a good nights rest! My husband and I are so appreciative of Jamie's help. I've already recommended GNSS to friends!"
"Words cannot describe how thankful I am for Jamie! I was living on an exercise ball with a little guy who just couldn't sleep on his own. Within a few days he was an expert sleeper! Jamie was extremely supportive along the way and kept reassuring us that we were on the right track. She is extremely knowledgeable and personable and I couldn't imagine where we would be without her support. Our little guy was quickly able to get the sleep that he needed and my older son was able to spend time with both of his parents again! I have recommended her to almost everyone I know! And will definitely continue to do so. Thank you so much Jamie, for helping our little guy so much and for making the process so personable and easy. We couldn't have done it without you!"
"We would highly recommend Good Night Sleep Site to any parent, and specifically our Sleep Consultant, Jamie Contarini.

We reached out for help when our little guy was 4 months old. At that time I would describe him has not the greatest sleeper. There were times when we were really struggling with: 1) the duration of sleep (both bedtime and naps); 2) maintaining any semblance of routine and schedule.

We will admit that at first we were skeptical about the concept of "sleep training". We were unsure if it would help with our little guy, but we really wanted help so we approached it with an open mind. Using the concepts and techniques taught to us by Jamie, we noticed an IMMEDIATE improvement. Literally a "night an day" difference (pun intended) within the first couple of days. Over the next few weeks that followed, we were able to settle our baby into a good routine, and we would know describe him as a very good sleeper.

Jamie herself was always very: knowledgeable, responsive, professional, courteous, and empathetic. She was always available to answer any questions, and would work with us multiple times within one day to guide us through the process.

We also liked the use of technology (text messaging, shared sleep log, Q&A log etc.) to monitor our baby's progress and guide us through the entire process. Even though we never met Jamie in person, the level of service was outstanding. We felt like we were always connected, almost 24/7.

Once again would highly recommend this service to any parents who are experiencing sleep difficulties with their baby, or if their baby is already sleeping well, but has some room for improvement. The techniques and concepts we learned will extend even beyond our consulting period, and can likely be applied to any baby in any situation."
"Our little guy, who at 6 months weighed 23 lbs and was not so little, was always a rough sleeper. When he was about two or three months old we discovered, what we thought at the time, a miracle solution to inconsolable crying- the yoga ball. And so it began, every time our little man needed to go to bed we would take our position on the miracle worker and he would be out within a few minutes. At first we thought we had hit the jackpot but the problem was that our little bubba would wake after an hour, two, sometimes twenty minutes, and needed to be bounced again. It did wonders for my figure, and help me shed the baby weight, but bouncing that boy started to become a workout that I was forced to do ten times a night. To top it off, hubby and I were set to practice our magic skills and attempt the great escape each time we put him down. I called this 'Houdini-ing' your way out. Inevitably, your hands would get stuck under his head and body and you somehow had to maneuver him so that you didn't wake the bubba but were able to get yourself out.
After months of these escapades, we decided we needed some professional help. Not only was our little guy waking up 10 times a night, I would also have to sleep with him and was averaging 2-3 hours of sleep a night. I was what they call a 'mombie' (my fave definition: mombie (n)-resembles an actual person, characterized by a staggering walk and blank stare. Caused by having one or more children. Only known cure is sleep but can be treated with coffee.) Enter our sleep consultant Jamie. We heard about this sleep trainer, or sleep lady as I like to call her, through a friend whose friend's cousin had used the services and had said it was the 'best money ever spent.' Being a first time mom I was really hesitant in getting help, especially because I did not want to leave my little man to cry it out in his room for hours on end. At the same time I knew we had to make a change because my arms were giving out from all the bouncing and there wasn't enough caffeine in the world to keep me functional after months of 2 hour sleeps. After our consultation call, we decided to bite the bullet and start sleep training, right after our friends' wedding.
To say I was petrified would be an understatement- I told my husband that I would rather have my wisdom teeth removed again then go through this process. So night one he took the first shift as I went to get groceries for dinner. Yes, there were some tears but that first night he slept a 4 hour chunk before waking. I remember thinking 'what I would give for a 3 or 4 hour chunk of sleep' and here it was. At the end of the first week, our 'little tiny bubba' (as my husband loves to call him) was sleeping through the night. We are so very thankful to Jamie for all her help, support, and her voice of reason throughout the whole process. I swear she should have a hotline that you can call whenever you are stressed out- her voice is like the female Morgan Freeman- calm, relaxing, and should be used to narrate stories. Jamie- if you are reading this and are ever considering a second career you could always voice movies or audio books! We are so thrilled to have some normalcy back in our lives and most importantly that our little man is finally getting the sleep he needs. We cannot thank you enough!"
"I cannot thank Jamie enough for all she has done for our family. Not only has she helped us establish healthy sleep habits for our son, she has put us back in the driver's seat as parents.

Before we were (gladly!) feeding and sleeping on demand. Now, we can predictably plan our day around a schedule which ensures optimal sleep for our little one. Since we were ready for a change, the entire sleep training experience was (actually!) enjoyable. We were feeling overwhelmed by all the sleep advice available these days so felt relieved to execute on a plan prepared by an expert, tailored for us and our son. We could execute on the plan with confidence, knowing that we were helping him learn a new habit. Jamie supported us throughout the journey in a very kind and professional manner. We have already taken great pleasure in recommending her and Good Night Sleep Site to a handful of friends and will do so for some time to come. Thank you Jamie!!"
"We were at the end of our rope when we contacted goodnightsleepsite. At 10 months our daughter was waking up every hour at night and would only go to sleep if we rocked her and I had to nurse her during the night as well. We realized that we had gotten into bad habits but didn't know how to get out of it. Friends and family all offered lots if well meaning advice, but it all just confused me. We made the decision to look for a sleep consultant even though my husband was a little sceptical at first. Good Night Sleep Site seemed to offer the most support for the money paid and are we ever glad we chose them! Jamie was so extremely helpful. We did not feel judged by her for getting into these bad habits, but instead she understood and supported us. She explained the whole process well and was there for us every step of the way. Sleep training was one of the hardest things I had to do but Jamie encouraged and cheered us on through it. We are so very thankful for all the advice and resources she gave us, which we continue to use. Thank you!!!"
"Jamie, thank you so much for saving our sanity! Our 10m old was never a good sleeper day or night and now we have a boy who sleeps from 6pm-7am every night!!! I can't believe the difference in just two nights! He is working on his naps but is getting there and I am confident he will. He no longer hates his crib or needs cuddling, nursing or rocking to sleep. The amount of feedback and support you gave before, during and after our one week commitment was amazing! If I could hug you I would :)"
"Before working with Jamie, I was rocking my son to sleep several times a day for short catnaps and several times a night when he woke between sleep cycles. I was his sleep crutch – he didn't know how to fall asleep without me. We were all so cranky and exhausted because nobody was getting the consolidated sleep that they needed. We reached out to Jamie and we're so glad that we did. My son is now sleeping 12-13 hours a night and taking longer more restful naps…which means that he is much better rested and much happier…and mommy and daddy are getting way more sleep and time to themselves! Jamie was very understanding and supportive throughout the whole process. I would have found it very difficult to stick to my guns without her support. For any parent who is considering sleep training, I highly recommend Jamie. She will put together a very detailed sleep plan that works within your personal parenting philosophy, and will then support you along the way. I already have, and will continue to recommend good night sleep site to friends and family!"
"After 5 and a half months of my daughter sleeping only on me while nursing and waking up every 1-2 hours throughout the night, I was exhausted and started to consider hiring a sleep consultant. I was very skeptical, but desperate for a solution. My goal was simply to get her sleeping a bit longer at night, but within 3 days she was waking only twice a night and sleeping in her own crib and in her own room! Naps took a bit longer to fall into place, but my daughter gradually began extending her naps and now she is napping for 1.5-2 hours in the morning and afternoon, and often has a third catnap in the late afternoon. The best part of this experience was that my daughter is a whole different baby now. Before sleep training, she was happy in the morning but would gradually get more and more grumpy as the day went on. By the late afternoon/evening, she was miserable, which made it very difficult to attend family events, Sunday dinner, etc. Now everyone comments on how happy and easy going she is. All she needed was some good quality sleep! This was money well spent and I will definitely contact Jamie if/when my next little on comes along so we can establish some good sleep habits from the beginning! I would (and already have) recommended her to others as well! Thank you Jamie!"
"I was amazed at how quickly my little guy adapted to his sleep schedule. Before I knew it, I had more time on my hands than I did in a very long time, and I knew that this wasn't just for me, but for his very own benefit too. Babies grow as they sleep, and I already see the difference 🙂 Thanks so much Jamie and Good Night Sleep Site! You helped me realize the true importance and value of proper sleep not just for our little ones but for parents too :)"
"We had a great experience with Jamie!

When we contacted Jamie, we were struggling with our daughters naps. She would only sleep for 20 minutes on her own so we resorted to holding her for 2 hours at a time to make sure she was getting some sleep during the day. Needless to say, we were frustrated and worried about her upcoming transition to daycare. Jamie developed a schedule for our daughter that was fantastic! It helped me ensure she was getting the sleep she needed at the right times. Jamie was very encouraging and patient with us through the entire process! She answered all our questions, was very responsive guiding us through each day, and kept our spirits up during the difficult process!

After working with Jamie, our daughter is sleeping through the night and is napping alone in her crib for 1-2 hours at a time. She is less tired during the day and we have more fun together when she is awake because she is well rested!

Thank you so much for your patience and encouragement Jamie! We will definitely recommend you to all of our friends that are having sleep issues with their little ones."
"Just wanted to thank Jamie for helping me train my 5 month old. We went from co-sleeping, waking up to feed several times a night and short naps to a baby that sleeps through the night from 6:30pm to 7am in her own crib! I'm a believer!"
"I can honestly not glow enough about my recent experience working with sleep consultant, Jamie Contarini. Jamie was extremely personable, knowledgeable, and most importantly showed a sincere ethic of care when working with our family.

From the moment our initial consultation began, it was clear that Jamie was beyond dedicated to working together to develop a plan that would work specifically for our daughter to correct her early rising. Our sleeping beauty had always been an excellent sleeper; however, at 6 months decided 5:30am was the new 7am, which eventually regressed all the way back to 4:30am by the time she turned 7 months. Yet, I was apprehensive to work with a trainer questioning if such a previously great sleeper really needed the intense support. I finally said to myself, 'if I own stilettos more expensive than sleep training, I can most certainly make the splurge to help my daughter'! I can honestly say, this was the best investment of our time and money we could have done as it provided us with a fountain of knowledge to help our daughter attain the best possible sleep; a knowledge base in which we will always carry with us as she grows.

Teaming up with Jamie was just the support we needed and without a doubt one of the best decisions we have made as parents. With a few alterations to the timing of our daily routine, we were back on track and she now consistently wakes at a much more reasonable hour. Additionally, she absolutely adores her play time in her crib as she awakes…which is highly entertaining to watch over the video monitor!

Thank you, Jamie and Good Night Sleep Site for giving our family the gift of many zzz's!"
"We read all of the baby sleep books and tried to Ferberize our six and a half month old daughter, but her sleeping habits actually got worse! A friend recommended the team at Good Night Sleep Site and our lives have not been the same since! With our coach, Jamie's, constant support throughout the day, we were able to get our little girl onto a night time sleeping schedule and a daytime nap schedule – in her crib (previously she would only nap in my arms!)

My husband and I now have time to spend with each other at night (finally!) and I have time for myself while she naps during the day. The entire family is well rested and so much happier! This is one of the best investments we've made for our baby (and ourselves) thus far!

Sleep training might mean a few tears, but in the long run a well rested baby and family is a happy one – and Jamie was our rock throughout the entire process."
"We cannot thank Jamie enough for her help in sleep training our twins! Jamie was amazing! She was very professional, knowledgeable and most importantly, caring. She helped to make the whole process easy with her support! This has been the best investment we have made in our babies' health and our whole family's well-being! She helped us get our boys on the same schedule, which with twins is priceless! Our end result is two happy babies as well as two happy older sisters who have more time with mom and dad! This experience has truly changed our lives and we cannot thank Jamie and Goodnight Sleepsite enough!"
"I can't say enough about your services and the help Jamie gave us throughout the sleep training process. She gave us the confidence we needed to cary out the sleep plan and to stay on track when we needed the support the most. The best part is she worked hard to develop a plan that we felt comfortable with and that was tailored specifically to us and our child's needs. Being sleep deprived, I was really happy to finally have all the guess work taken out. Now he is so predictable- I had no idea he could ever be this good of a sleeper! Thank you! I can't recommend you enough!"
"I can honestly say that this was the best investment I could have made for our family. Having a baby that woke up 9-10 times a night and would only nap if I went on 2 hour walks, I was running on fumes and knew I needed a change. If I went by a book, I definitely would have caved after the first few nights.Jamie was absolutely wonderful and so encouraging. She was there, supporting me every step of the way (Even when I got a little frustrated!) Having to fill out a log made me accountable and I was less likely to cheat!

I have completed my first week on my own after finishing the program and I can't believe the difference in my baby!!! Sleeping soundly through the night and her 2nd and 3rd naps are really improving…in her crib! I never thought I would see this day.

I can not thank Jamie enough for helping us through this very tough transition. We are a much happier bunch these days and I enjoy every second of my baby!

I highly recommend Jamie Contarini…"
"After struggling with bad sleep for 3 months we were desperate for help. We had tried various different things and tried sleep training on our own but found no improvements. Friends of ours had worked with Jamie and they highly recommended her. So at 6 months we started to work with Jamie.We were impressed at her availability and understanding. I was nervous for our initial consult to tell her all the bad habits I had been using to get my son to sleep but she was not judgmental at all. Being a mom herself and having gone through sleep training, she really understands what you are going through and can also reassure you that it is going to get better. Having a plan and having Jamie there to help us implement the plan made it so simple and organized. We were no longer guessing and second guessing ourselves.

It was challenging and we had our setbacks but Jamie was there every step of the way answering our questions, supporting us, checking in and encouraging us. We have seen huge improvements in our son's sleep habits. He went from waking pretty much every hour to one wake up in the night.Our whole family now gets good quality sleep and everyone is happier."
"I can honestly say that this was the best investment I could have made for our family. Having a baby that woke up 9-10 times a night and would only nap if I went on 2 hour walks, I was running on fumes and knew I needed a change. If I went by a book, I definitely would have caved after the first few nights.
Jamie was absolutely wonderful and so encouraging. She was there, supporting me every step of the way (Even when I got a little frustrated!)I have completed my first week on my own after finishing the program and I can't believe the difference in my baby!!! Sleeping soundly through the night and her 2nd and 3rd naps are really improving…in her crib! I never thought I would see this day.
I can not thank Jamie enough for helping us through this very tough transition. We are a much happier bunch these days and I enjoy every second of my baby!
I highly recommend Jamie Contarini and this program!"
"Good Night Sleep Site Halton helped our family a lot during those tough sleepless nights. Jamie was our consultant through this process and we cannot thank her enough for her guidance and support.Our 4.5 month old at the time had to be held to sleep for naps and her naps didn't last longer than 30mins-45mins. Her night sleep was all over the place, from waking every 2 hours to 3.5 hours max. I was also nursing to sleep so I felt like I am always nursing. I had no free time and my daughter seemed tired all the time and I knew she was not rested.

Jamie gave us a great plan that we were comfortable with and didn't force us to anything we didn't agree to. First night was a huge success and from then on my daughter has been having 1.5hr- 2 hr naps IN HER CRIB, and she is sleeping through the night with one night feed only after one week of sleep training.

We are all much more relaxed. Even though our one week is over we never felt left stranded. We have lots of methods to help us through different things and are confident that we can conquer any new bumps (if any) we also know that doesn't matter when but we will always be able to turn to Good Night Sleep Site Halton for additional help if needed."
"We were sleep deprived and at the end of our rope and didn't know who could help us! After reaching out to Good Night Sleep Site we were lucky enough to have Jamie contact us right away. We began sleep training and following the other tips Jamie provided. Within a couple of days we noticed a huge improvement in our sons sleeping. By the end of the week with Jamie he was sleeping through the night! She was so incredibly supportive and the online tool she used to communicate with us was fantastic! We always felt we had someone there to coach us and help us stay strong. Jamie was responsive, knowledgeable and had great tips and tricks to help our whole family get more sleep! We can't thank you enough Jamie!"
"Jamie worked with my family to help get our little guy sleeping . Jamie listened to my goals for our sleep training and developed a plan that met our needs. She stayed in constant communication throughout the process so I felt well supported and always new I could reach out for help when needed. Jamie was very good at answering all of my questions and in helping me understand the reasons behind the suggestions. In the end, after just two weeks our family was well on our way to getting more sleep and certainly had the skills to successfully continue along our journey."
"Words can't describe how thankful we are to Jamie our sleep consultant. She gave us the knowledge and advice we desperately needed to successfully help our daughter sleep on her own. The only regret we have is not getting the help sooner. Thank you so much."
We loved working with Jaime! Of course the beginning was tough. I was anxious to see results after dealing with such tired and fussy babies. And before you know it, they were so much more happier! They ate better, they slept better, they played better, and all around everything was better, easier and less stressful. Jaime was so supportive and very encouraging! She was there to listen while you vented or need reassurance. And she answered any and all my questions. I am a more confident mother now than before I met her. Thank you so much for helping my family!