Good Night Sleep Site takes special care to understand the needs of each of our clients to create a custom Sleep Plan for their family. We are so fortunate to work with some amazing parents and their children, and we are proud to share their stories.
"It was truly life changing."
"Our son has a better quality of life because of Good Night's program."
A note from Alanna, founder and senior sleep consultant: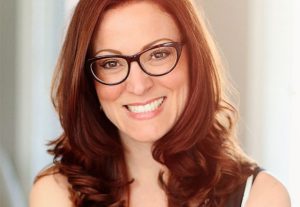 "When we begin working together you are welcomed into the Good Night family with open arms. I respect and value that you have chosen Good Night Sleep Site to share in this experience with you and look forward to guiding you through this process. There is a reason that many clients have become friends to Good Night and have shared their experiences with you. Please take a moment to read their words. These testimonials mean the world to us."

Lori was very helpful and professional. She developed a plan that worked well for our family and she helps us stick with it. She provided caring support and guidance throughout the process. Lori has made a huge difference in our lives by helping our child sleep better. We all feel better as a family.
I thought this would be a long, painful road but it was the complete opposite. Lori helped keep us on track and provided a great plan for us. Our little guy is so much happier now too. –
Lori was an amazing support for us! Our son began waking every 20-40 minutes at night wanting me to rock him back to sleep…. we were all stressed and sleep deprived! Lori gave us great tools and within days he was sleeping through the night!
If you are struggling with any kind of sleep issues or routines with your little ones, do not hesitate to contact Lori. She was so helpful and knowledgeable during the whole process. I loved the support she offered when it got a little tough. She was right there with us…offering tips and suggestions. Thank you so much! We are on our way to sleeping in our house thanks to Lori!
Before working with Lori at goodnight sleep site I had not had a solid nights sleep since pre pregnancy. With our son being 9 months old that is a Loooong time to go unrested, I had reached such a state of exhaustion that it was unhealthy. I found Goodnight Sleep Site and our lives changed for the better! Within the first day we saw improvement and by the 2nd night my son was sleeping through the night and able to self sooth back to sleep with minimal crying. 1 week in we put him in bed and in less than 5 min he is asleep. It was challenging at first to hear my baby cry so much, but we stuck exactly to the plan and schedule, and we are now both getting the rest we need and deserve. Lori was always available, quick to respond and very supportive I am overjoyed I chose Goodnight sleep site. Thank you!!
This service was great! Within 2-3 days my son was sleeping his nights (no more night nursing!!!) I can't thank you enough! You have given me the confidence I needed to sleep train and made a plan that suited my family and I.
I feel human again and that is something I will be eternally grateful for!
I couldn't believe how quickly my baby slept through the night when I followed the routine and method we chose. Made my life less stressful and everyone sleeps at night peacefully! Thank you!
Before contacting goodnightsleepsite.com, our 6 month old son was waking every 45 minutes to an hour, every single night, for almost two months. We had tried many different things to help him sleep more soundly but we had reached a point where we were at our wits end. Our consultant Lori was amazing to work with! Her personalised approach and compassionate perspective (being a mother herself), made the whole process a fairly smooth transition for our family. Thank you goodnightsleepsite.com for giving us our sanity back. We are all SO much more rested and bedtime is no longer stressful!
One week and a half ago, I was pulling my hair out. I was exhausted, and dreaded bedtime. We were trying to get back into our usual routine after the Holidays, and we were dealing with two overtired children 2 and 4 years old, who were testing their limits…more than usual. We needed to make some big changes, and I was doubting that we were on the right track. Things were more difficult than ever. I thought of Lori right away. I messaged her, and she quickly responded. She provided me with insight, guidance, and, most importantly, moral support. It would have been easy to deviate from our plan, but Lori encouraged us to remain consistent. We saw huge progress the very next night, and things keep getting better! Everyone in our household is so much happier! We can't thank you enough, Lori!
Lori was an amazing help to us! Our toddler wasn't going to bed at night and having frequent night wakings. With Lori's help, our toddler now goes to bed (and stays in bed!!) and the night wakings are few and far between! We can't thank her enough and would definitely recommend her to anyone!
My 13 month old daughter required hours of rocking and a bottle to fall asleep for naps and every night. she would consistently wake up throughout the evening and would be up for hours at a time throughout the night. During her awake times our happy baby had been replaced by an over tired grumpy girl and I have to say my husband and I were much the same. We contacted goodnight sleep site and were paired with the amazing Lori! She contacted me the day after submitting our info on the website and set up our initial consultation. From the very first phone call I immediately felt the support that i'd be desperately seeking. We filled out the questionnaire and determined our plan of action! Within 2 days our daughter was sleeping through the night and falling asleep on her own with minimal tears! By the end of the week the whole environment in our house had changed. We were all happy and rested! Our daughter returned to her joyful social self, I felt like i finally had the energy to be the mom and wife that I wanted to be. Good night sleep site changed our lives! I would strongly recommend using these services to anyone who is struggling with sleep! We had put it off for so long hoping that the situation would resolve itself. But taking the step to ask for help completely changed our lives! I can't say enough great things about this service!
I contacted Good Night Sleep Site when my daughter was 3 months old. We weren't having any serious sleep issues, but I knew I would like to sleep train when she was the right age. I am a person who thrives on schedules and predictability so I knew sleep training would help me and my daughter get on a good schedule.

Between month 3 and 4 things sort of fell apart. I was trying desperately to put my daughter on a schedule on my own with no luck. We were rocking her to sleep every night and nap time (so much so that my husband and I were achy and sore from all the bouncing and rocking required haha.) Our daughter was waking multiple times during the night and her naps were getting shorter and shorter. I was so desperate for her to sleep I was letting her nap in my arms.

Enter Lori. At 19 weeks we started the program. We literally saw a difference within the first 24hrs.

Working with Lori was a dream. She is incredibly professional, compassionate, supportive and knowledgeable. This is without a doubt the best money we've ever spent. Not only did she give us what we needed to help our daughter sleep better now, but the plan also comes with lots of tips for the coming months and how to deal with changes/milestones.

During our sleep training session, our daughter got sick (just a virus) and Lori helped us keep on track while adapting to her different needs given that she was under the weather.

Our daughter now sleeps from 7pm until about 3am, has a quick feed and goes back to sleep on her own in her crib. She has even slept through the night many times! She naps for 90minutes to 2 hours in the morning and 2-2.5 hours in the afternoon. She's SO happy. And so are we.

If you're having major issues or just looking for some pointers, contact Lori. You will not regret it.

Sincerely

A newly well-rested Mamma and her babe
When I first reached out to Lori, my 21 month old was being rocked to sleep, waking up during the night and waking up at 5am, for the day. Every day!! He was also being rocked to sleep for nap times. Lori was quick to offer support and guidance. We started a day after our phone consultation and she was great at checking in and cheering us on through the first night. By the 2nd or 3rd night, Archer was sleeping through the night, going to bed over an hour earlier AND settling himself in. He actually asks for his bed now within seconds of snuggling into the rocking chair. The past week, he has also started sleeping in an hour later!! We really couldn't be happier. I'm now that person that brags about how great of a sleeper her kid is! Thanks so much Lori!!!! I would ( and have ) recommended Good Night Sleep Site to many in just the past 2 weeks!
WE LOVE LORI!!!! Our family is sleeping!!! We are functioning!!! We are living!!!!! THANK YOU LORI!!!! I'm telling everyone buddy!!!!
I was at my wits end and had no idea what to do with my almost 5 month old for night time. I tried everything and nothing seemed to work to get her to sleep at night. I reached out to Good Night Sleep Site and within days my "waking every hour baby" slept 9 hours the first night and 10 the next I couldn't believe it. It was amazing having someone to be accountable to and to help me every step along the way.
 My 5.5 month old Lucy was waking up many times in the night needing her soother or to be cuddled and was having very poor naps in her crib, no more than 30 minutes long. She would only have a long nap if she was in her car seat or snuggling me. After working with Lori, Lucy is now sleeping 12 hours through the night and having 1-2 hour naps in her crib! Lori was amazing to work with; she gave me the skills and confidence to show Lucy that she was ready to soothe herself to sleep without the help of mom and dad. The whole family is well rested and happy now, we can't thank Lori enough!
This really worked wonders for us! If someone told me that my nursing-to-sleep dependant 11 month old,who woke up every hour at times, would now sleep 7-11 hours straight I would not have believed them. I have already recommended Lori and this site to two people TODAY.
We were so pleased with the service we got from Lori Vachon at Good Night Sleep Site. Although our son Patrick is our third baby in four years, he wasn't as easy to sleep train as my two girls were, or so I thought. It just happened the method I used with the girls wasn't the one best suited for Patrick. I turned to Lori because I was tired of getting up 6-8 times in the night from Patrick waking up (and I couldn't nap when he napped during the day because I had to entertain my toddler). With Lori's help, we came up with a sleep training plan that worked for our busy family of three young kids. She provided us with tips that made our bedtime routine a better, more functional one. We stayed consistent and followed the plan. Lori was so great at being on this weekly journey with us. She would reply with comments and suggestions at least 4 times throughout the day! It was so great to have this support! Oh…and guess what? Patrick only wakes up ONCE in the night for his nighttime feed (since he is only 4 months old!). He has learned how to put himself to sleep on his own and can resettle himself during the night too. It's so great to have energy again and to be able to enjoy all three of our children! THANK YOU!!
We couldn't be happier with the outcome of using SleepSite! Our consultant Lori was fantastic and gave us the support we needed. She was patient and thorough with all of our questions and concerns. We are very happy with the service provided!
I had always breastfed my son to sleep and we also had started co-sleeping; it was easy in the beginning but then I wasn't getting any sleep anymore and he would often wake during the night wanting to nurse mostly out of habit, like every 2 hours at times. He was also getting very active, I was terrified he would roll off the bed. He also wouldn't nap more than 30-45min and was often miserable during the day because of lack of sleep. I didn't know what to do anymore and didn't know where to start. My goals were wanting my son sleeping in his crib and being able to fall asleep independently. With the help of Lori at Good Night Sleep Site, I achieved these goals and more. The sleep plan worked wonders in just a couple of days and I gained so much confidence as I always thought my son couldn't fall alseep and stay asleep because he was hungry. Well worth the investment. Excellent service and great support. We are all now sleeping much better.
We are so happy we chose to work with Lori. I was quite nervous about sleep training our little one (although I knew it was necessary and in her best interest). Lori was extremely kind, patient and confident when working with us. This helped give myself and my husband the confidence and knowledge to stick with our sleep plan and, as a result, sleep training went far, far better than I had expected. We had great success with our little one thanks to Lori. I would recommend her to all my friends and family who are looking for the extra support and knowledge during their sleep training process. Thanks Lori!
Thank you so much Lori for all your help! I wish we had started sooner, waiting 11 sleepless months is my only regret! I highly recommend working with Lori! She helped my daughter learn to nap and sleep in just under two weeks. My husband and I learned a lot about our daughter and how we can help her with her sleeping, and how important sleep is for her developmentally. It was life changing for my whole family!
It is with great pleasure that I am writing this testimonial for the amazing service and help I received from Lori at Good Night Sleep Site. My family began this journey as sleep deprived new parents trying to help our son sleep better…AND us as well. My son was waking anywhere from 5-8 times per night and little to no naps during the day. Lori coached us and taught us how to help our son learn the appropriate skills needed to fall asleep on his own. I am not going to say it was easy, because it was a challenge. But knowing Lori was right there guiding us and reassuring us made the whole process that much easier. Our son now falls asleep with minimal crying (there will be tears… but it gets better) and sleeps for appropriate lengths for a baby of his age. Thank you Lori for helping us gain our sleep back and life back! Also, thank you for not only guiding us, but giving us the tools to continue down a positive path and encourage good sleep habits from a young age. This has been a wonderful experience, and I would HIGHLY recommend Lori's services to anyone looking to improve their children's sleep!
I am over pleased with the services I have received from Good Night Sleep Site. Not only was our sleep consultant amazing, our sleep program was truly designed to suit or lifestyle 100%.

From birth, my daughter was never a great sleeper and after 11 months of sleepless nights,(and no naps during the day), I felt like there was no hope for our family.

Lori Vachon was our sleep consultant and I cannot express how thankful I am to have been able to work with her. Her warm and kind nature was very reassuring for me. She encouraged not only my husband and I, but my daughter as well. Her helpful tips is what kept us going through this whole process; Lori was there to help us every step of the way and was always so positive. I honestly wish I would have known about Good Night Sleep Site earlier!

Thanks to Lori, my daughter is now the "Rock star sleeper" she is meant to be and there is nothing that makes me happier!!
Lori was extremely helpful. We noticed a huge difference in our baby's nap routine in just one week. She went from almost never napping or only napping 30 minutes to having 3 good naps a day. Before getting Lori's help I felt I was constantly having to put my daughter to bed it would take me an hour to put her to sleep for 30 minutes but after just one week she was putting herself to sleep and I knew exactly when she needed to nap. Very very thankful for the help I received!
We definitely learnt important tools and what 'not to do'. The live Google document was so convenient and helped keep us accountable. We aren't 100% there but we are very close and it has only been a week. Well worth it.
Reaching out to Lori Vachon and Good Night Sleep Site was the best thing I could have done for our family! Before getting the help we so desperately needed, it would take us over an hour to put our 6-month old daughter to sleep at night and she would wake frequently – sometimes 4-5 times a night! She rarely napped longer than 45 minutes, and had many sleep associations (nursing to sleep, walking, rocking, etc.).

We were SHOCKED to see the progress over the 2 week period – for the first time ever, our daughter was learning to fall asleep on her own! Most importantly, she was getting the healthy sleep she needed as well.
Lori was VERY supportive, reassuring, knowledgeable, and quick to answer our questions. She developed an individualized plan to meet our specific goals.
I highly recommend the Good Night Sleep Site!
A good friend recommended Lori to me and I'm forever grateful to her. The guidance and support Lori provided to us was incredible. We were at a loss on how to sync our twins' sleep/schedule and Lori walked us through a plan that worked. Her knowledge and enthusiasm got us through the sleep training and we're thrilled with the results. I would highly recommend her to anyone trying to sleep train babies.
I could not be more thrilled with my experience with Lori at the Good night sleep site. She really helped us get my 7 month old daughter on track with healthy sleep habits. We were able to ditch her soother and help her learn to self soothe. Naps and bedtime have become a breeze. Lori even helped me transition the baby into sharing a room with her big sister… something I had been too afraid to attempt on my own. Lori was extremely helpful and was there with me every step of the way and answered all of my questions quickly and thouroughly. I would highly recommend this service to anyone that is experiencing sleep troubles with their little ones. I would do it a million times over. Thank you Lori!!
We are so happy with the help we received from Lori, our sleep consultant! We now have a baby who is able to go down into the crib awake, and put himself to sleep on his own without a minute or two for naps and nighttime! Lori was so wonderful! It was really nice to have her to consult with several times a day to either reinforce that what we were doing was right, or to give suggestions on what to improve or tweak. Highly recommend!!
WOW. This is all my husband and I have been able say since starting this process two weeks ago. Of course we had our doubts initially because we honestly never thought our sleep troubles would end. But with consistency, a great plan and an amazing sleep coach our sleep and our sons sleep has transformed in a matter of 2 weeks. We couldn't be happier and we are so glad that we finally decided to do this. Thank-you for all the amazing advice and support Lori, especially after those long long first nights, she was so positive and gave my husband and I advice and positivity to continue on. We 100 % recommend this to any family struggling with sleepless babies.