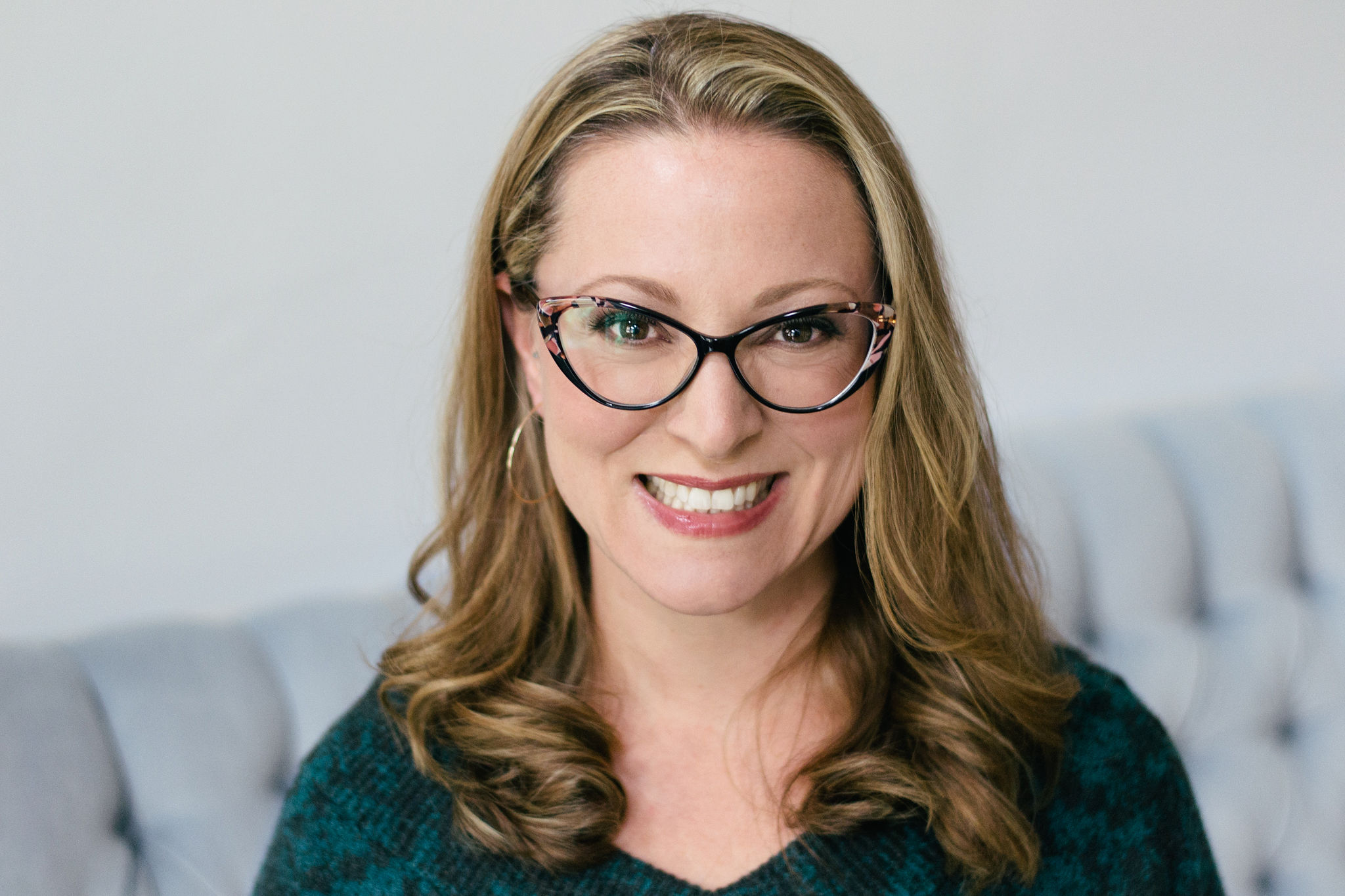 Alanna McGinn, creator of The Good Night Sleep Cleanse™, is the mother of three wonderful children (1 + twins!) the wife of an amazing husband, and resides in Ontario Canada. She is Founder and Sleep Consultant of Good Night Sleep Site, Parent Prep Educator, Stress Management Coach, Director for the International Association of Child Sleep Consultants (IACSC), and serves on the faculty of the Family Sleep Institute. Alanna hosts top rated This Girl Loves Sleep Podcast, author of This Baby Loves Sleep – THE baby sleep book to own, and she and her team of Good Night Sleep Consultants help families around the world – from baby to adult – sleep better and get the sleep health they deserve.
Why She Understands
When Alanna's eldest daughter was born, she was in the same boat as all first time parents, dealing with the unbelievable joys of being a parent, marveling at her beautiful baby and soaking in every magical moment. There were so many things she was learning as she went and sleep struggles was one of them. When her sleep journey began, she realized there were many parents dealing with the same sleep issues with their babies and toddlers. There is so much focus (as there should be) on the pregnancy and birthing experience, as well as breastfeeding, but one subject that is often overlooked are the sleep issues that parents and children experience. And so many parents go through it – including herself!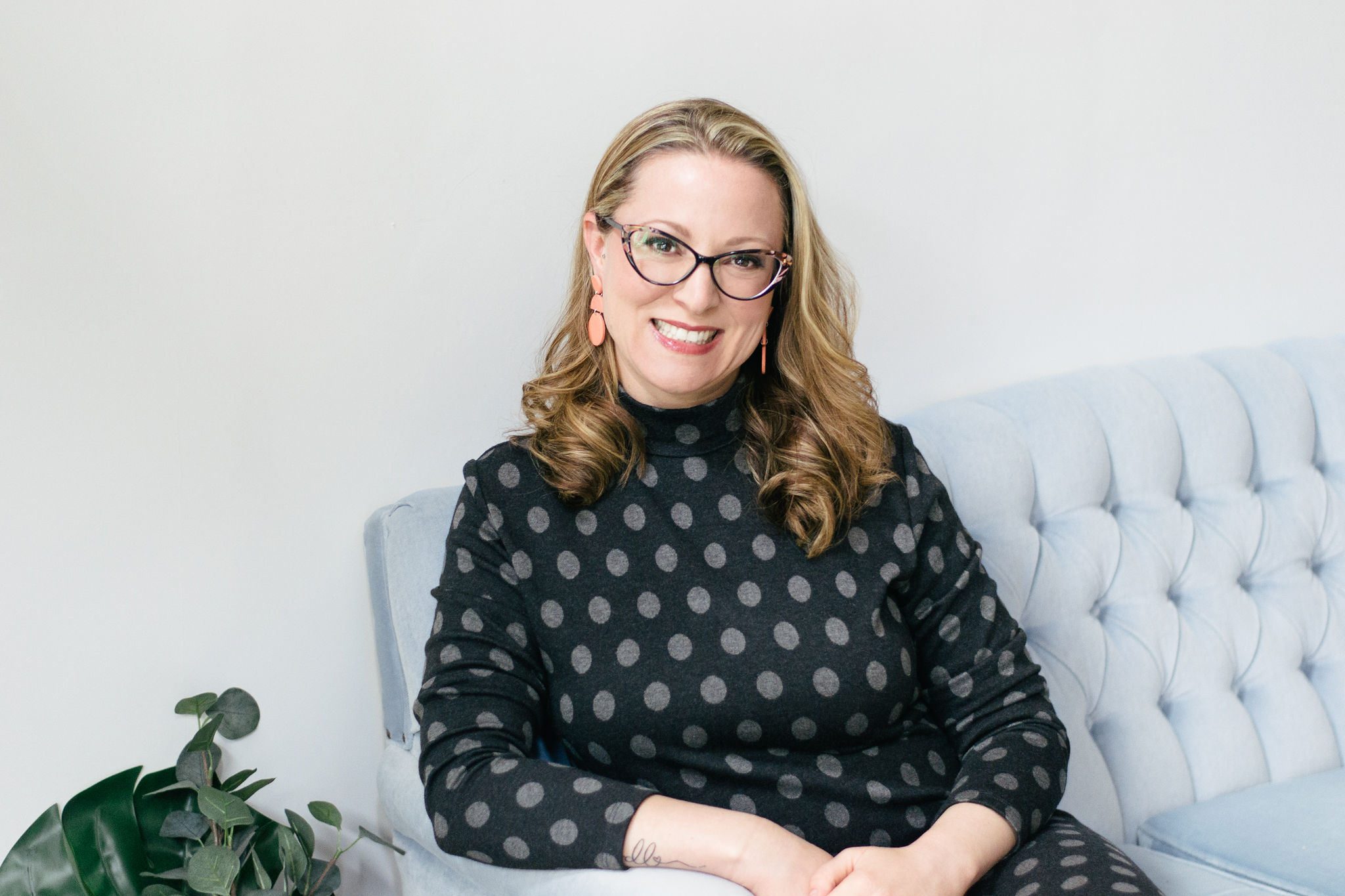 How She Started Her Mission Towards Sleep Health
After her extensive research and teachings for her own daughter she began to use her knowledge and passion to help other sleepless moms and dads. There wasn't a day that went by where she wasn't talking to a parent about sleep and their child. Alanna wanted to use her awareness, ability and understanding, to help others who were struggling with the same sleep issues she had. It was so rewarding that she became a certified Infant and Toddler Sleep Consultant from one of the leading global Sleep Institutes, The Family Sleep Institute, and Good Night Sleep Site was born as were her twins!
Why She is Your Chosen Sleep Expert
For over 12 years, she has helped countless parents overcome their sleep challenges. Her public speaking and seminars are sought after at parenting functions and major global organizations and she is published and resident Sleep Expert in multiple publications such as Maclean's, Today's Parent, Prevention Magazine, Canadian Living, and the Today Show Parenting Panel. Alanna can be seen as media sleep expert on The Marilyn Denis Show, The Goods, Cityline, CTV News, CBC Radio, Your Morning, CP24, CHCH Morning Live, and 680 News, though nothing makes her happier than seeing her advice and support help a child, and family, sleep soundly throughout the night.

WATCH and HEAR Alanna Speak here.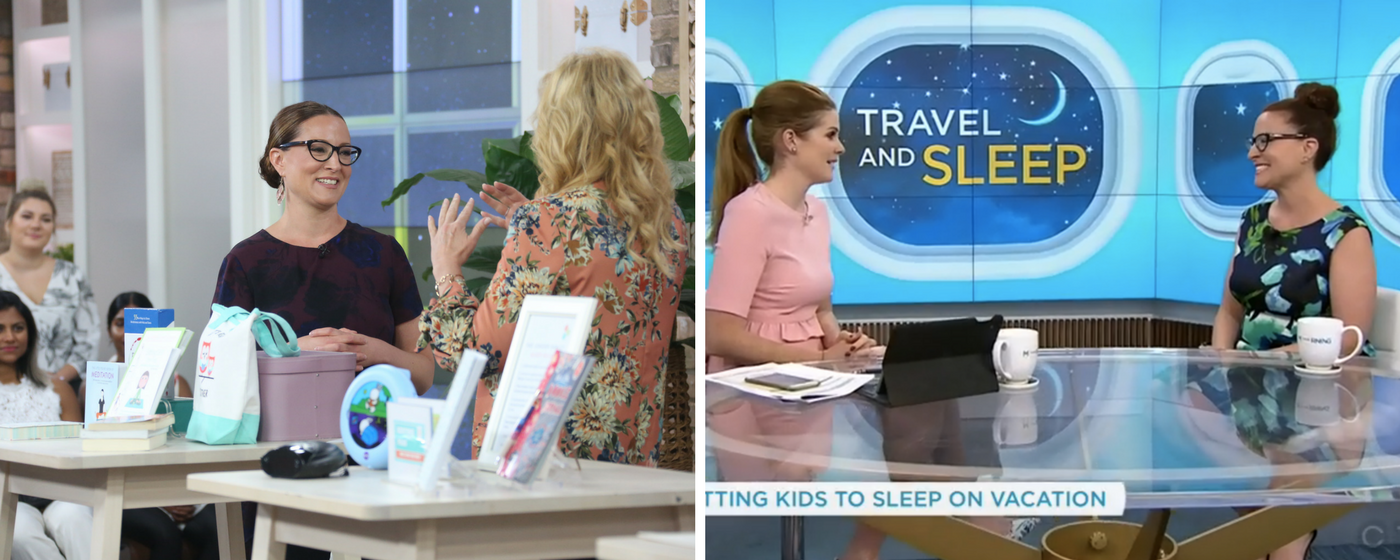 Through her studies, over 12 years of sleep coaching experience, and natural sleep instincts, Alanna strives in helping all families overcome their sleep challenges and have happy smiles in the morning.

Alanna knows how completely frustrating sleep struggles can be – she's been there! With years of experience and expert training, she can help parents who are looking for healthy sleep for their entire family.
" You Are The Sleep Expert.
Part of the reason why I started goodnightsleepsite.com and became a Sleep Consultant was because of my day-to-day interactions with moms, talking about sleep and their sleep issues. I realized there are many parents that have the same sleep struggles and were almost too embarrassed to talk about it. They didn't know how to find the answers.
My job as your Sleep Consultant is not only to help your child or yourself get the healthy sleep your family needs, but to educate you on the fundamentals of that healthy sleep. YOU can do it! YOU can acquire the knowledge you need for a happier well-rested family unit. YOU can become the sleep expert.
I guide you and coach you so that you have this information and this knowledge forever, and can apply it wherever and whenever you need to. I leave you with the confidence that you can do it yourself.
A client said to me this week "Alanna I get it now. I understand the logic. My biggest struggle was just not knowing what she needed and why things were happening and now I know, and I know what to do to give her what she needs."
Best. Thing. Ever. She is now the Sleep Expert and I couldn't be happier.
We are committed to helping families like yours with your child and adult sleep needs. It's time to get the healthy sleep your family deserves."

Education and Training
Founder and Trainer of Good Night Sleep Site Educator Certification
Certified Sleep Consultant – Family Sleep Institute (with over 250 hours of training)
Director for the International Association of Child Sleep Consultants
Certification in Cognitive Behaviour Therapy for Insomnia (CBT-I), CounselCareCanada Learning Solutions
Certification in Stress Management Coaching, The Spencer Institute
Faculty Instructor at Family Sleep Institute
Certified Parent Prep Educator
Certification in Infant Mental Health, IMH Hospital for Sick Kids Toronto
Understanding the Brain Development in the Early Years, Dr. Judy Cameron, Ph.D
The Importance of Attachment to Development, Mary Rella, B.A., Dip. C.S.
Temperament, Greg Lubimiv, M.S.W, CACPT Supervisor
The Development of Regulation in the Early Years, Dr. Jean Wittenberg, MD, FRCPC
The Impact of Early Trauma on Development, Dr. Jean Wittenberg, MD, FRCPC
Parental Depression, Dr. Cindy-Lee Dennis, Ph.D
Domestic Violence – A Trauma Experience for Young Children, 

Dr. Angelique Jenny, M.S.W., PhD

FASD and the Impact of Substance Misuse on the Caregiving Relationship, Margaret Leslie, Dip.C.S., C.Psych.Assoc.
The Impact of Poor Parental Mental Health on a Child, Dr. Jean Wittenberg, MD, FRCPC
Common Disorders of Early Childhood, Dr. Normand Carrey, MD, FRCPC, ABPN
Canadian Sleep Society CEC's Toronto SickKids Paediatric Sleep Symposium
Obstructive Sleep Apnea: Pathophysiology, Diagnosis and Management, Eliot Katz, MD
Children at High Risk for Sleep Disordered Breathing, Indra Narang, MD
Management of Sleep Disordered Breathing, Sherri Katz, MD
Advanced Surgical Techniques in the Management of Obstructive Sleep Apnea, Evan Props, MD
Dentistry and Sleep Disordered Breathing, Iris Kivity-Chandler, MD
Sleep Disorders in Children and Youth with Developmental Disorders, Golda Milo-Manson, MD
Sleep Disorders in Children: Clinical Cases, Glenda Bendiak, MD and Allison Zweerink MN, NP
Childhood Narcolepsy, Brian Murray, MD
Evaluation of the Sleepy Child, Reshma Amin, MD
An Approach to the Evaluation and Management of Paediatric Parasomnias, Shelly Weiss, MD
Common Behavioural Childhood Sleep Disorders, Glenda Bendiak, MD
Sleep in Infants and Children, Reshma Amin, MD and Robyn Stremler RN, PhD
The Evaluation of Sleep Problems in Adolescence, Rose Geist, MD and Shelly Weiss, MD
Level 1 WHO Breastfeeding Course for Health Professionals
Sudden Infant Death Syndrome for Professionals – Canadian Foundation for the Study of Infant Deaths
ABCs of Safe Sleep – Canadian Foundation for the Study of Infant Deaths
Sleep Consulting with Families Who Have Children with Special Needs – Debbie Sasson, PsyD
Potty Training and It's Effect on Sleep
Adult Sleep Challenges – Patty Tucker, PA-C
Postpartum Depression and other Postpartum Mood Disorders – Sarah Stern, Ph.D.
The Family Meeting: How to Have a Positive Influence in Changing Lives – Sharyn Timmerman, ECE
Chiropractic & Infant and Toddler Sleep Disturbances – Glory Eidt, DC
Bedtime Battles: Insights from Pediatric Sleep Research – Thomas Heffron, American Academy of Sleep Medicine
A Case Based Approach to Behavioral Pediatric Sleep Disorders – Reshma Amin, MD, Msc, FRCPC, Toronto Hospital For Sick Children
Sleep Safety and Child Care – Cheryl Carey
The Incidence, Pathophysiology, and Treatment of GERD During Infancy – Warren Shapiro, MD
Pediatric Feeding Basics – Alisha Grogan, MOT OTR/L, Creator of Your Kid's Table: Topics: Typical Feeding/Eating Development Mealtime Structure and Routine Understanding and Helping Picky Eaters